Matthew McConaughey: Parenthood has begun, and it feels good!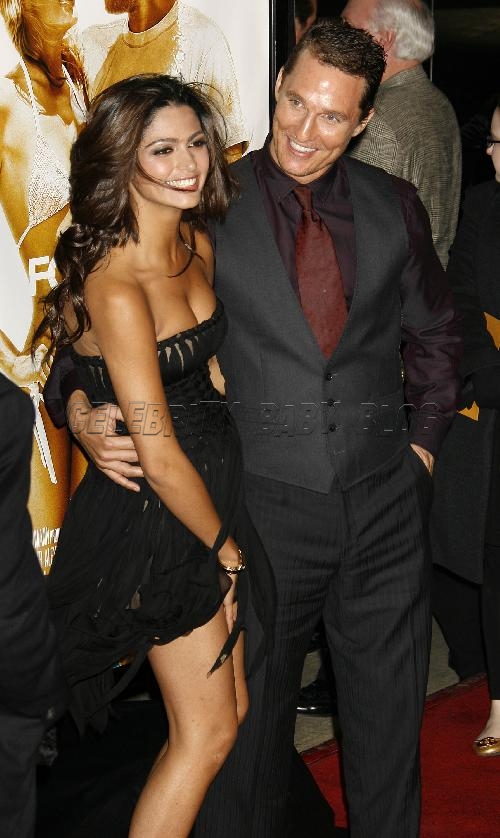 Explaining again that he and girlfriend Camila Alves want to wait until their baby "greets the day" to find out what they're having, actor Matthew McConaughey, 38, was quite open in a new interview with In Touch in promotion of his and Kate Hudson's latest flick, Fool's Gold, discussing his impending fatherhood in detail.
Click below for the interview highlights!
When asked if he feels more mature now that he's on the path to fatherhood, Matthew replies that,
Iactually feel younger. Even with Camila just being pregnant now,parenthood has begun. The way I think about the future has alreadyshifted. There's a lot more "we" instead of just "me" — and that feelsgood.

I want to be the greatest dad I can be. To bring a healthy child intothis world, raise them right and watch them grow is the biggest miraclethere is.
AndMatthew says he does intend to raise his child right — it's just thathe isn't quite comfortable with the idea of discipline yet.
It's hard to imagine myself saying things like, "I'm not going toexplain it again," or my all-time favorite, "You better get back inbed, get up on the other side of it and get back in this kitchen with anew attitude!" I better get prepared.
Onething that won't be changing is the couple's nomadic lifestyle. Theactor and his 25-year-old model girlfriend are well known for theirportable trailer living. Although they have purchased a home, Matthewand Camila still intend to travel quite a bit.
We are definitely going to keep the Airstreams. The trailers are prettybig, so there's a lot of room for everybody. This child is going toknow how to travel! I think there are a lot of things you don't changein your life when you have a child. The child has to come in and be apart of the life that you have.
Whileon the press tour, Camila has enjoyed gaining mommy knowledge from Kate– including what a new nursing mom can expect to find in her baby'sdiaper! However, Matthew hasn't yet grasped the full meaning behind theladies' discussion.
Kate said something aboutmustard never looking the same. I'm not sure what that means, but shetold me I'd find out soon enough!
Matthew and Camila's first child is due in June.
Source: In Touch, February 11th issue, p. 63.