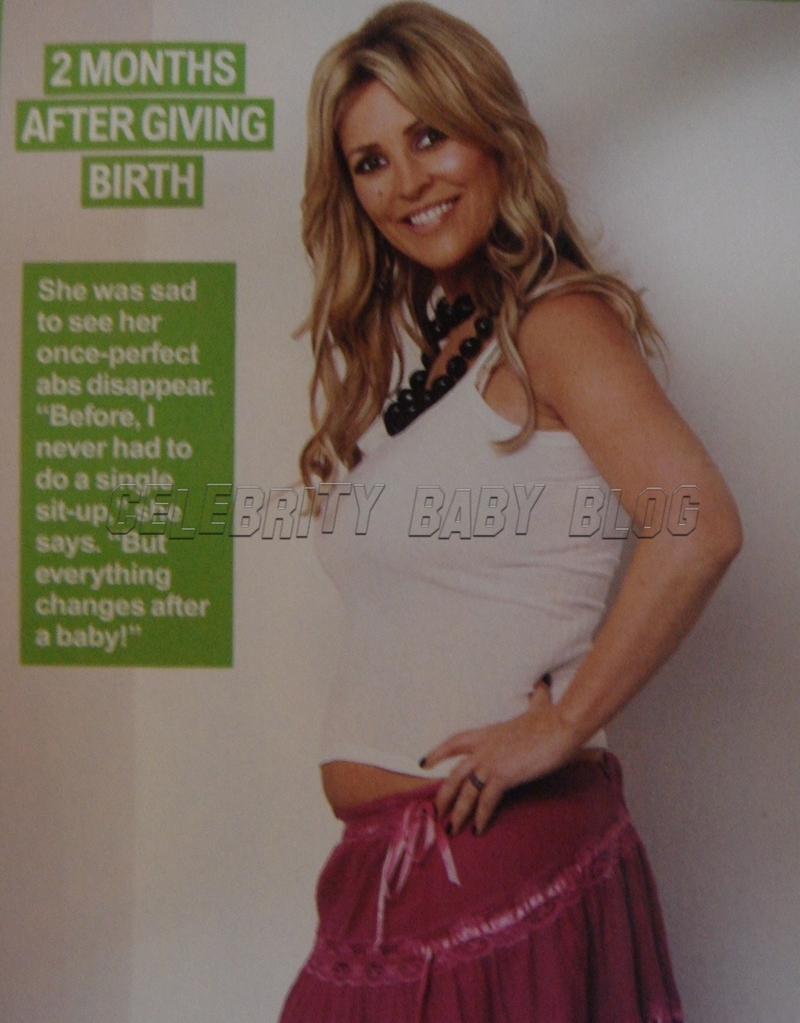 Jillian Barberie Reynolds is getting ready to debut her NutriSystem commercial — in which she wears a bikini — this Sunday during the Superbowl. The 41-year-old Good Day LA host has worked hard to lose her 41 lbs of baby weight after the arrival of daughter Ruby Raven — now 6 months — last July, utilizing a potent combination of the NutriSystem diet, nursing, and the introduction of a personal trainer in December to drop the pounds (and the belly pooch — that's Jillian at two months postpartum in the photo on the left).
As Jillian previously explained, she never exercised before her pregnancy, and used her expectant state to her advantage.
[Pregnancy] gave me license to eat for nine months, so I did! Pasta, rice,potatoes, bread — it was awesome! I had 41 lbs to lose after givingbirth. That was hard. I had gained so much weight, and not just in mybelly. It was everywhere: my boobs, butt, and legs. I'm normally a 34C and I went up to a 34DDD. Hello!

Outside of 'Skating With Celebrities,' I had never worked out. I was always cut and had abs without working at it. Before, I never had to do a single sit-up, but everything changes after baby! I didn't have definition anymore.
Besides gaining more weight that she had planned on, Jillian says that her pregnancy and Ruby's delivery were actually quite pleasant experiences.
I had a very easy time. No morning sickness and my daughter was out in four pushes.
Despite the pressure Jillian felt to be in shape for her February 3rd commercial, she finds her daughter to be a welcome reality check.
She is delicious. The joy motherhood brings to your heart is overwhelming. Whenever I get stressed out about my body, I look in the mirror and go, "Look what you did — you made a human being!" That's an incredible thing.
Ruby is Jillian and husband Grant Reynolds' first child.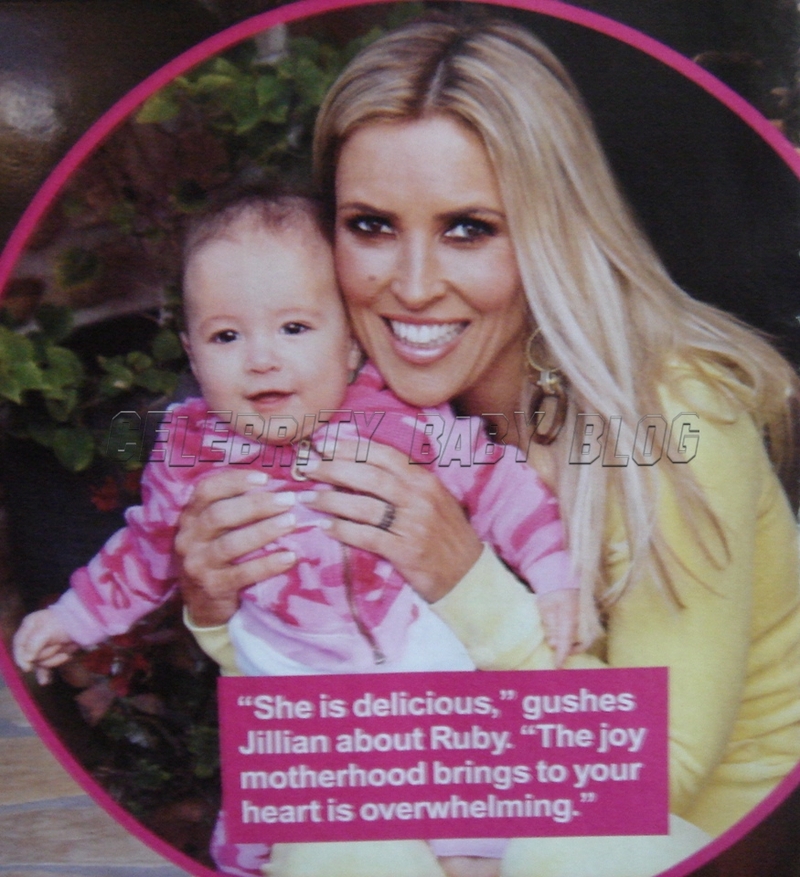 Source: In Touch, February 4th issue, p. 66-67.
Photos by Richard Reinsdorf and John Russo.
Click below to see Jillian's final results.