Introducing Bailey DeLuca Baio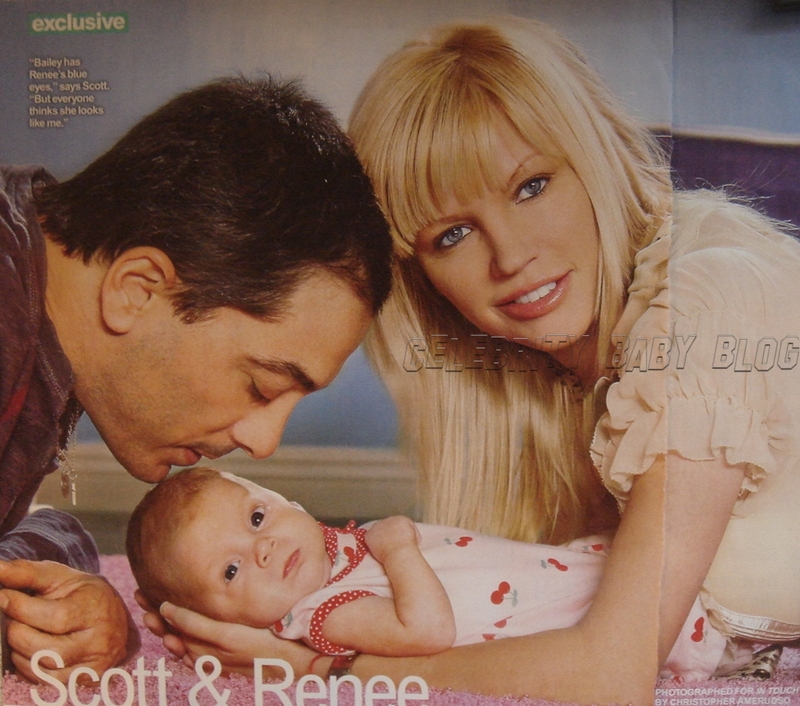 Scott Baio is 46…and Pregnant stars Scott and Renee Baio, 35, officially introduce their daughter Bailey DeLuca Baio, 3 months, in this week's issue of In Touch.
Click below for the photo and interview highlights.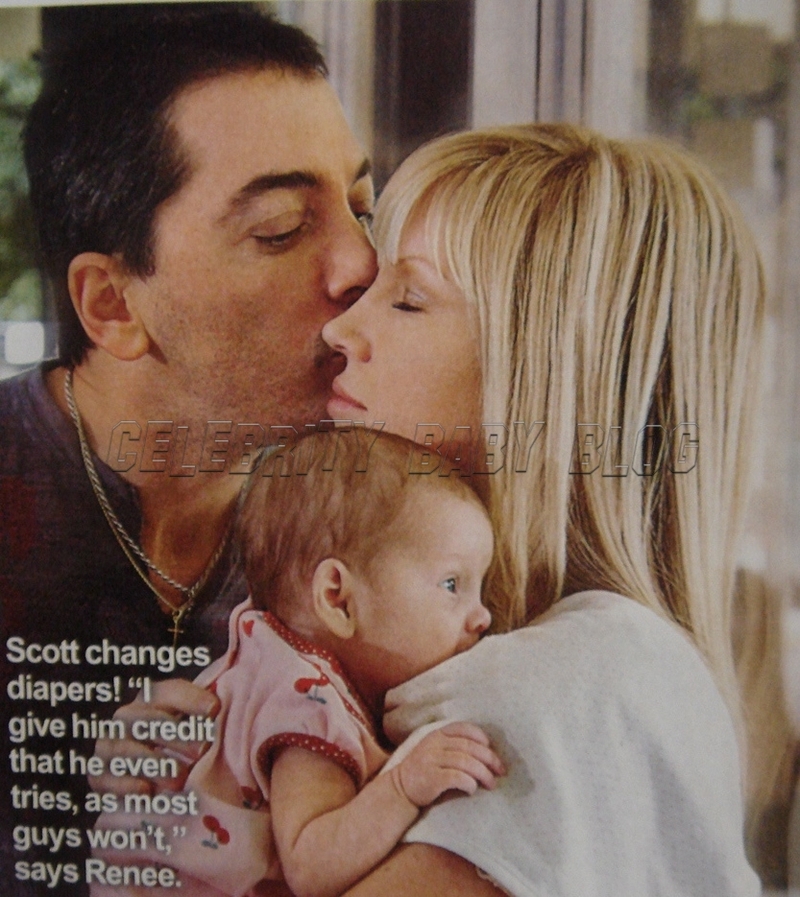 The thought of a child arriving five weeks early by emergency c-section would be a nerve-wracking experience for any parent, but for Scott and Renee, it became another challenge to overcome in an already tough year. Scott's father passed away on March 31st, but the couple's grief was tempered by the news that they were expecting — and it was twins. Sadly, Renee miscarried one of the babies at 11 weeks gestation. The high-risk pregnancy that followed ended in the premature birth of Bailey DeLuca — named after Scott's mother — on November 2nd, 2007. Thinking back on the stress of the past year, Renee reveals,
We just got word that Bailey's totally fine. Bad times can rip you apart, but we're lucky because it brought us all closer.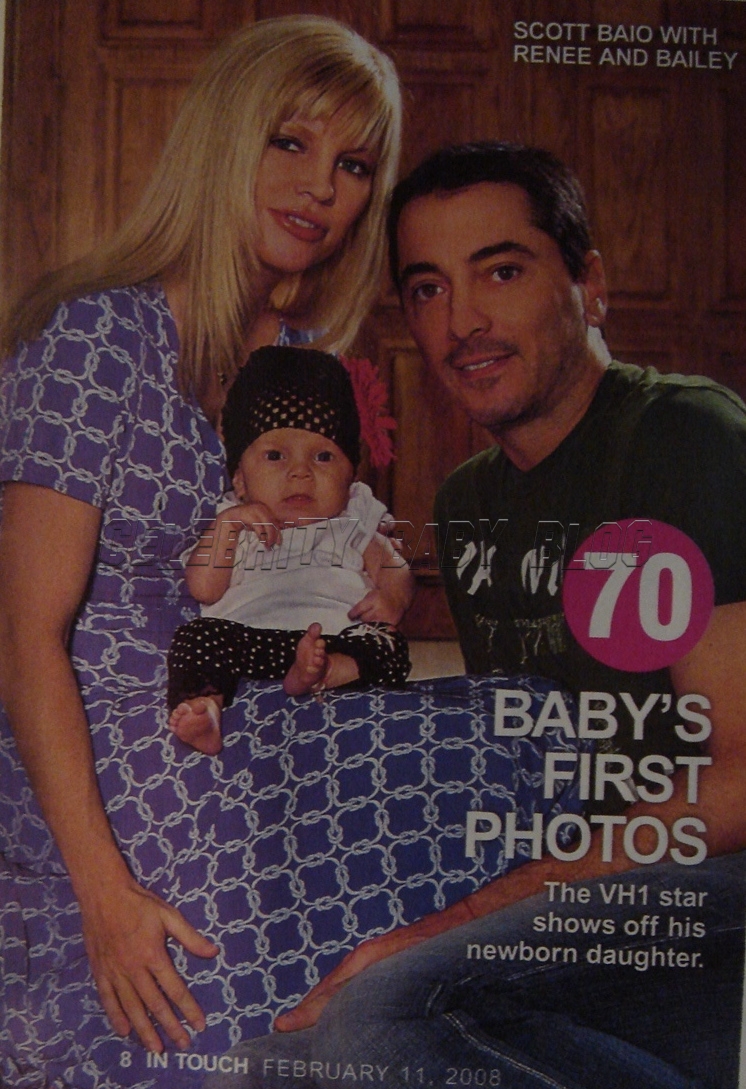 'Us' includes Kalyn, Renee's 18-year-old daughter from a previous relationship, who has moved to Los Angeles to help care for her sibling. Calling her "my rock," Renee says Kalyn is enjoying her role as big sister just as much as Scott is enjoying his as father — in fact, Kalyn notes that,
Scott's more girlie with the baby around.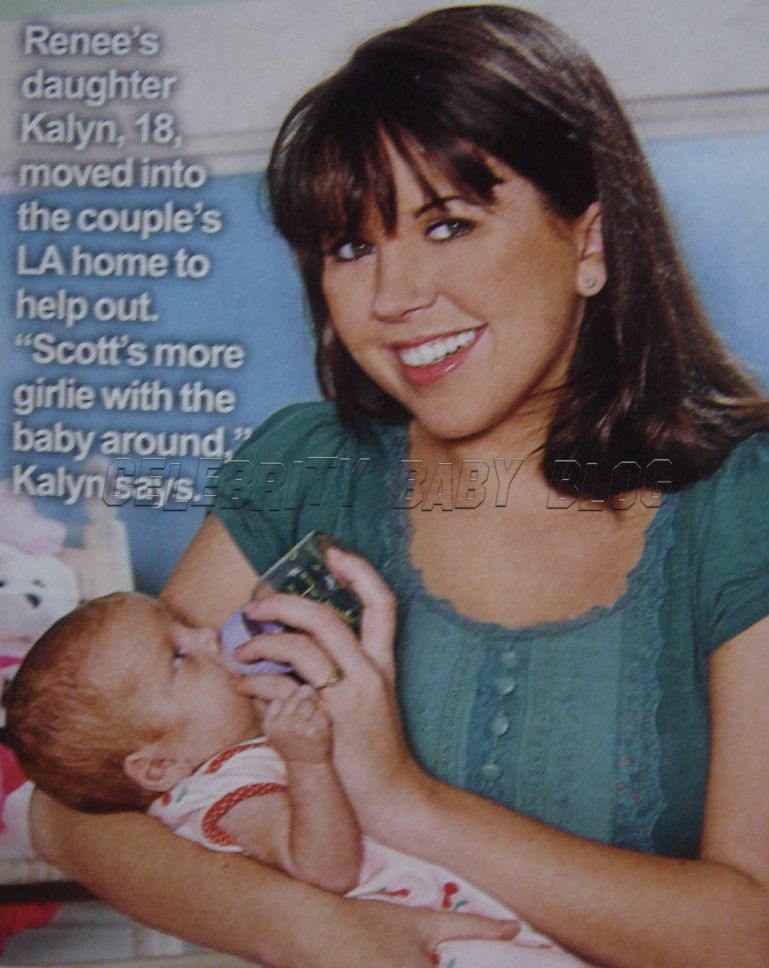 As for Scott, don't even get him started on his little girl! For someone who was initially terrified of fatherhood, he has done a complete 180 and finds himself enthralled with his daughter.
Fatherhood is wonderful. I never expected it to be so amazing andfulfilling. I was scared and fighting it, but I didn't know I couldfeel this complete. When Bailey looks up and smiles at me, there's noplace on the planet I'd rather be.

Bailey has Renee's blue eyes, but everyone thinks she looks like me.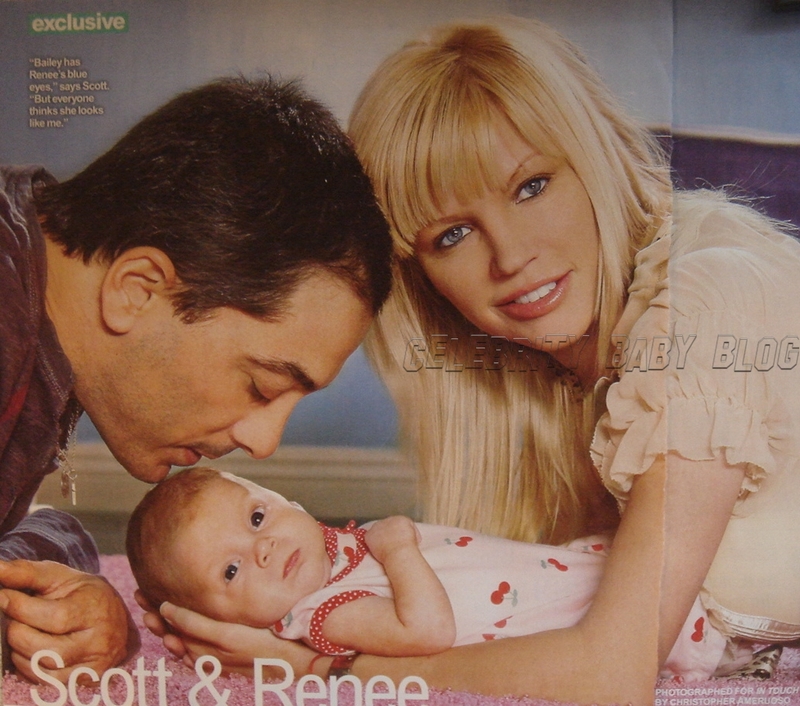 Source: In Touch, February 11th issue, p. 70-71.
Photographed by Christopher Ameruoso.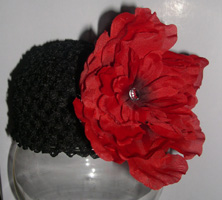 Bailey wears a FaBOWlous black with peony flower crochet cap ($20).