At home with Mark, Mason, and Melissa Joan Hart Wilkerson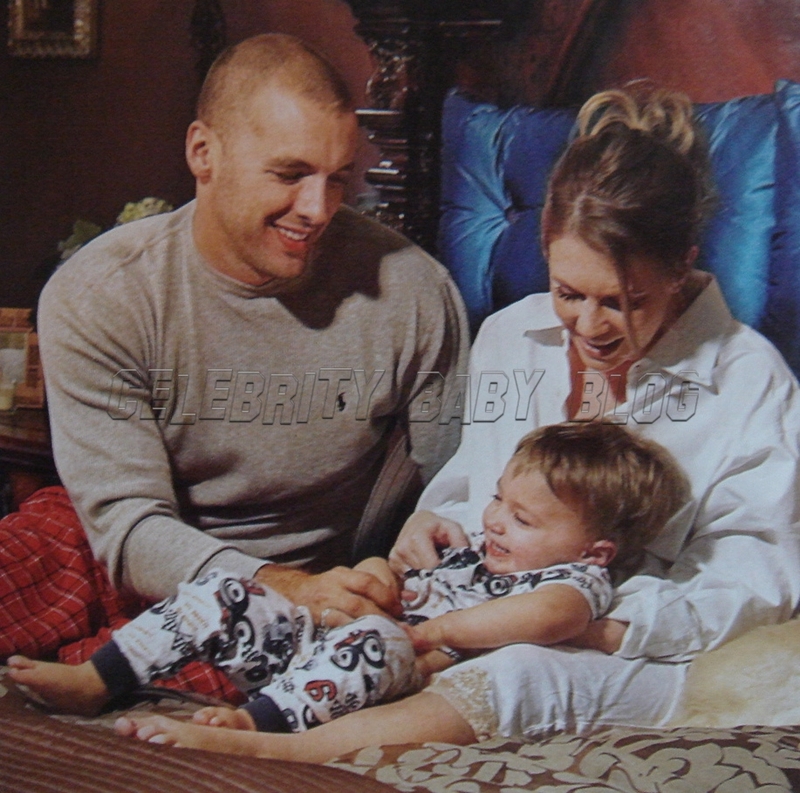 Course of Nature rocker Mark Wilkerson, 30, actress Melissa Joan Hart, 31, and their son Mason Walter, 2, show off their home in the latest issue of In Touch. With their second child due in just four weeks, Melissa and Mark open up their doors to give us a sneak peek.
Click below for the photo and interview highlights and fashion/gear info!
The sun room:
Last pregnancy, I insisted on wearing regular clothes for some stupid reason. To actually have maternity pants on is so much better!
Melissa: He's so thoughtful. He makes breakfast for Mason every morning and lets me sleep in.

Mark: I like to cook French toast — and I make waffles for Mason.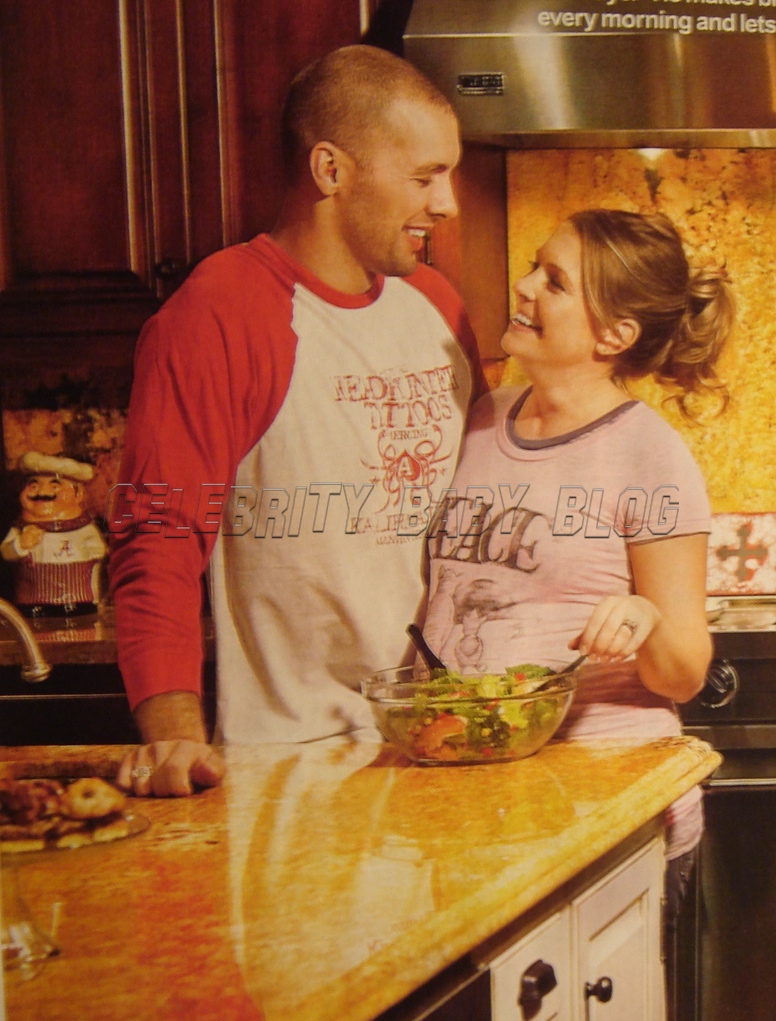 The new baby's room:
This is Mason's room now, but soon he will be moving into a big boy room. He'll be giving this room to the new baby.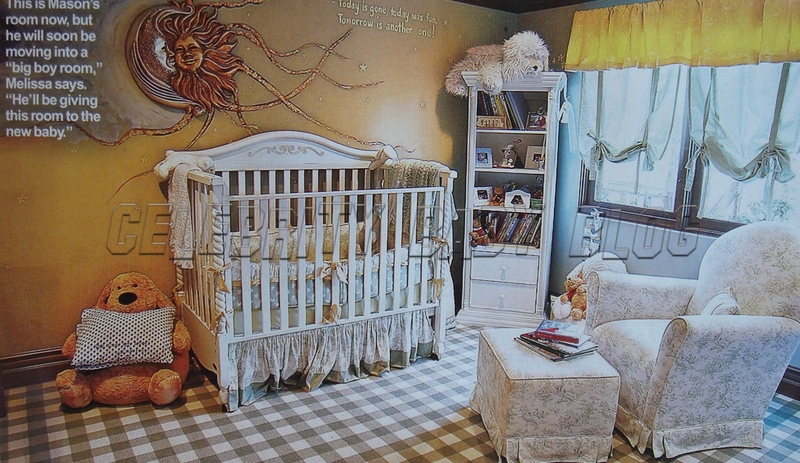 The master bedroom:
It's dark and feels like a castle. It's great to play with Mason in here.
Source: In Touch, February 11th issue, p. 86-89.
Photos by John Russo.
Click here for Melissa's pregnancy journal she's written for CBB.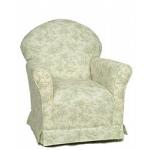 In Mason's room there is a Royal Adult Glider in Green Toile by Little Castle ($560) and a matching ottoman ($225).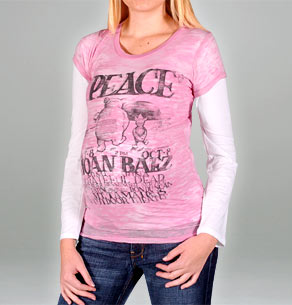 Melissa is wearing The Tunes Company Peace Concert Tee in Pink ($95).