Update: Giveaway: Celebrity Bump Bag as Seen on 'The View'
Update: The winner is CBB reader Paul S. from San Francisco, CA, who entered his wife to win Jewels and Pinstripes's Celebrity BUMP Bag. He said,
My wife's birthday is February 4th, our wedding anniversary is February18th, and [our first] baby is due February 29th. I really need a great giftfor my wife!
Don't you just want to hug him?
---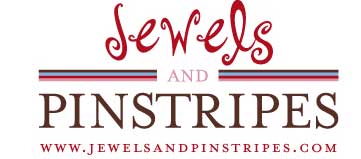 Just before Elizabeth Hasselbeck left 'The View' for her maternity leave at the end of October, gift bag creator, Jewels and Pinstripes, provided each member of the audience with their very own "Celebrity BUMP Bag." The pre-natal swag bag consists of everything a new mom needs and is valued at more than $1,500.
Each gift bag contains products from popular baby lines, like Eddie Bauer,Bloomers Baby Diaper Cakes, Stride Rite, A La Bebe Inc., CribRock Couture, Boatman Geller, Safety 1st, Skip Hop and so much more.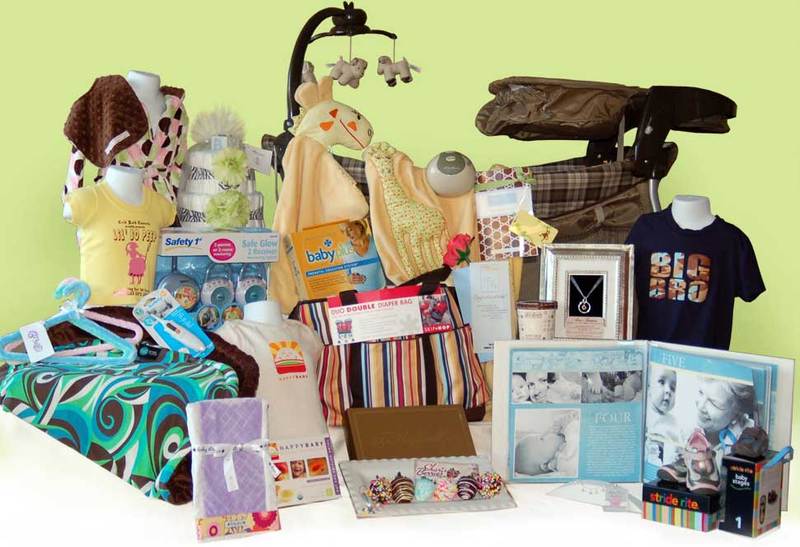 This is one bag any new mommy would be happy to have. Included in the gift set are a Baby Plus Education System, Skip Hop Duo Double diaper bag, Crib Rock Couture t-shirt, Stride Rite shoes, Baby Emi Jewelry Cambodian Jingle Anklet, Baby Star's new burp cloth, gift certificate to create a first year baby book at How Fast They Grow, DUE Stones® by Queenie gift certificate, gift certificate for half a dozen hand-dipped chocolate covered strawberries from Shari's Berries, Chic Tots' Chic&Cozy™ Blanket/Bag, Eddie Bauer Complete Care Play Yard, Safety 1st Thermometer and Baby Monitor, Laloo's Goat Milk Ice Cream, Belli Threads, Simple Pleasures set of 3 children's chenille clothes hangers, HAPPYBABY fresh frozen organic gourmet baby meals free trial coupons and a HAPPYBABY organic cotton baby t-shirt, Boatman Geller children's stationery with matching stickers for children and a correspondingset of luggage tags, A La Bebe Inc. gift certificate, Dreaming About Giraffes Custom Textile Designer Pillow Pal Blanket, Bloomers Baby Diaper Cakes, Chic Tots gift certificate and a Divine Basics gift certificate.
You can win one of Jewels and Pinstripes's Celebrity BUMP Bags, a $1,500 value. To enter, send the following info to celebritybabyblog @ gmail.com:
Which of the products do you think you'll get the most use out of? Which product will you give to a friend?
Tell us why you should win.
Include your full name, shipping address and email address. Entries that don't include a shipping address cannot be counted!
Make sure you put "Jewels and Pinstripes Celebrity Bump Bag" in the subject line in order for your entryto be counted.
The giveaway closes Wednesday, December 26 at 9 am EST. (For giveaway terms & conditions, click here.)