Christian Bale was just spotted out and about with his adorable 2 ½-year old daughter (whose name is believed to be Emmaline) and what caught our attention immediately was her super-cool, aviator-style, sunglasses. Sunglasses are really a very important part of the fashion arsenal, providing protection to our sensitive eyes. And, sunglasses can be a bold fashion statement. Toddler's shades usually lack in the style department, so we were pleasantly surprised by the stylishness of Miss Bales' shades! Here are some cool picks to copy her bold sunglass style.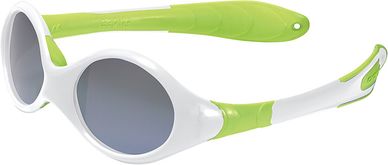 Spare No Expense
We had a hard time finding aviators for little faces, but we did find some really cute and stylish shades.
Julbo Looping 2 Sunglasses (right, $30), keep things stylish while blocking out the sun.
Not Pinching Pennies
Getting little kids to keep sunglasses on can be a chore, so that's why Banz are so brilliant. With an adjustable velcro loop, they can be positioned on to your child's face and not fall off easily. Best of all they just launched the Retro Banz (left, $20) line which brings a fun, retro shape to the regular Banz sunglasses.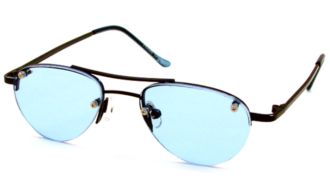 Looking for a Better Value
We found some excellent aviator shapes at around the $20 price point. And our favorite was UrbanSpecs Kids Cool Aviators (right, $10). They come in several color options and really nail the classic aviator style for kids.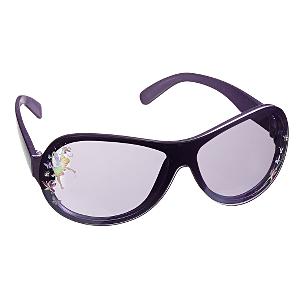 Can't Stand to Spend Over $5
Sometimes basic sunglasses don't have appeal to little kids. That's what makes these DisneyStore Fairies Aviator Sunglasses (left, $6) so brilliant. They have a GREAT style to them and litle girls will love the girly design of the fairies. If you need a more masculine style or would prefer princess themed shades check out DisneyStore.com for more character themed sunglasses.