Ryan, Ava, and Deacon Phillippe out on Sunday
Actor Ryan Phillippe, 33, and children Ava Elizabeth, 8, and Deacon Reese, 4, were snapped out in Brentwood, CA on Sunday. Mom is actress Reese Witherspoon.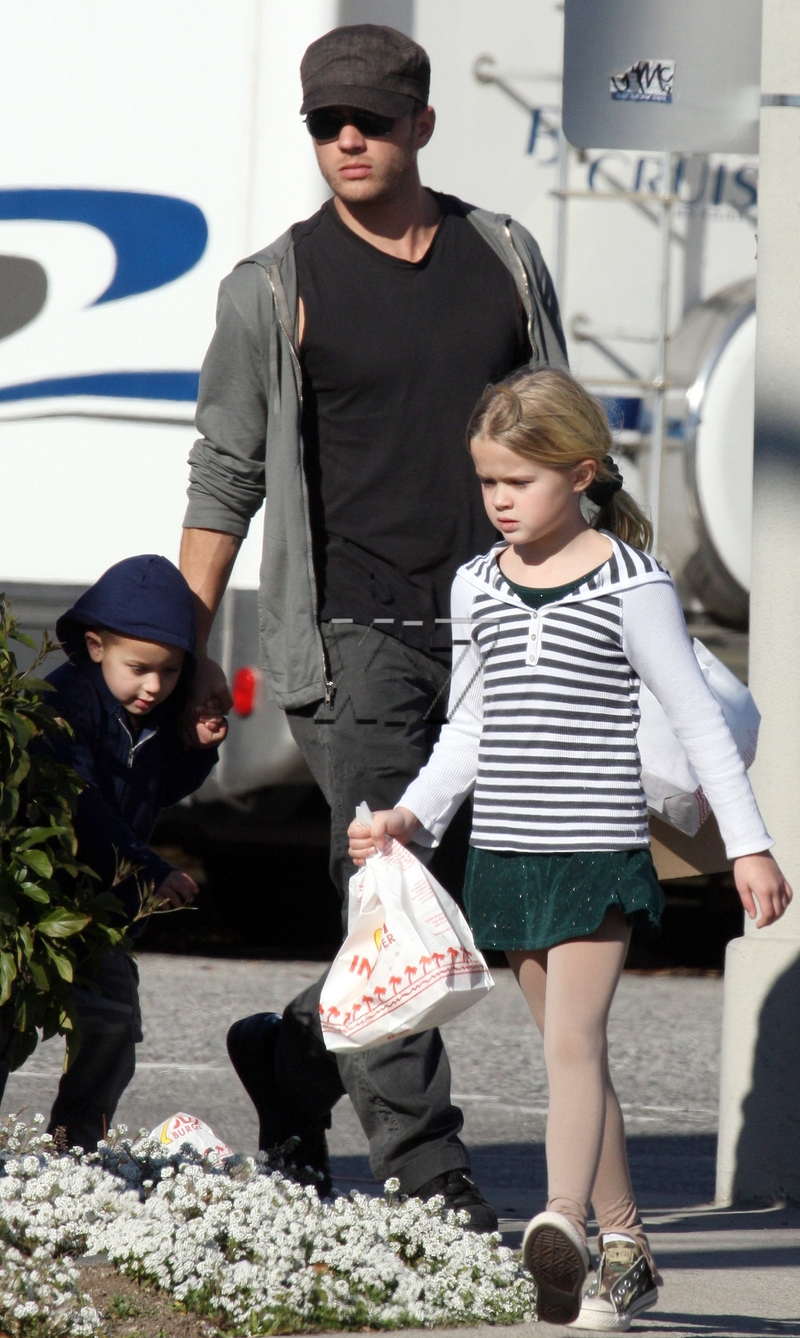 Photo by x17 specifically for use on the Celebrity Baby Blog, Inc only. Use on other sites is prohibited without purchase.

Ava is wearing Converse Kids All Star Slip On Camo Green Shoe ($45).