Update: Michelle Deighton and Jon Dalton welcome daughter Piper Addison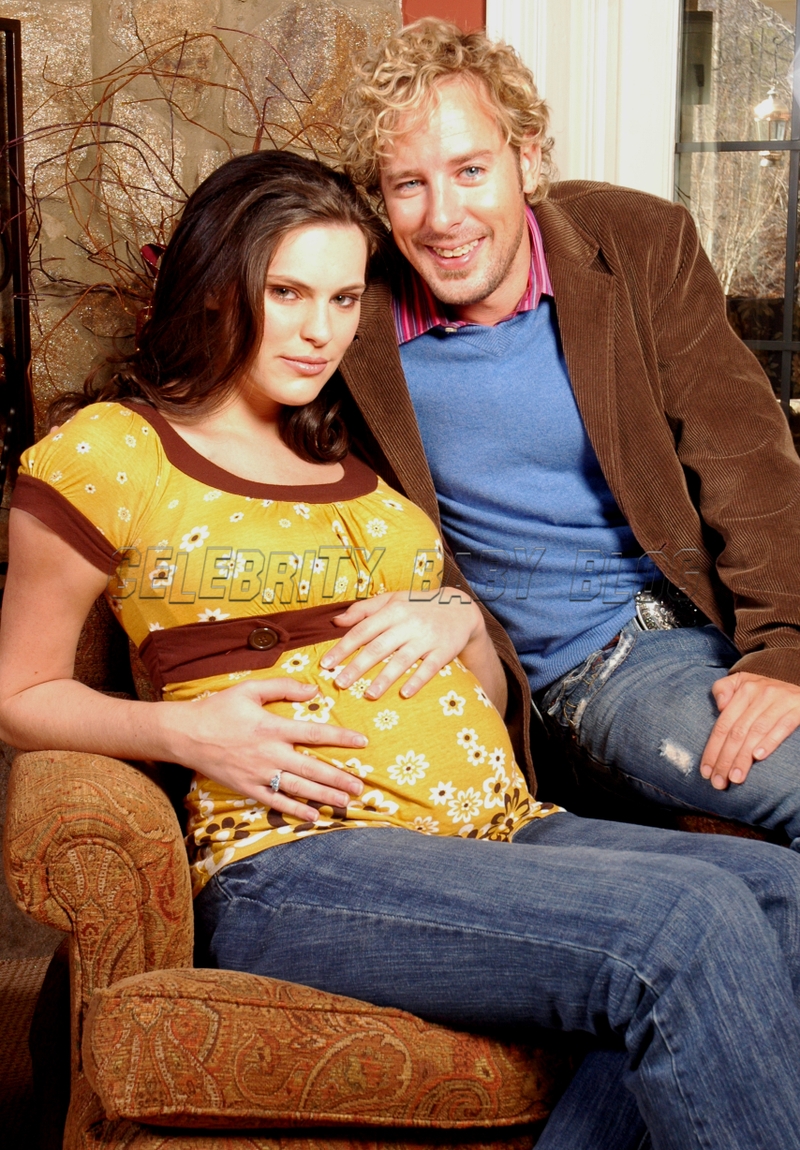 Update: Michelle writes,
I've been drugged up for the last few days, but I know most of you have heard that Piper is here! I had her on Jan. 16th. She decided she wanted to come early and it didn't go the way I would have liked, but everything is going good. We are both doing great!

I wanted an all natural birth, but that didn't happen. I'm in a lot of pain! My boobs look great — they're huge! I'm having some trouble getting around, I'm mostly staying in bed right now. Piper is doing great — she is the cutest baby ever! She loves to smile at her daddy too. Okay, I need a nap before Piper wakes up and wants more milk…yum…
Originally posted January 16th: Survivor: Pearl Island's Jon 'Jonny Fairplay' Dalton, 33, and America's Next Top Model: Cycle 4's Michelle Deighton,22, are first time parents after welcoming daughter Piper Addison Fairplay this morning at 9:34 am in Danville, VA. Piper weighed in at 6 lbs, 7 oz. Michelle went into the hospital at 8:30 and baby was 'squirming around, trying to come out feet first' so an emergency c-section was performed. Said Johnny,
I am so happy, this is crazy! I am a dad, I am about to go and smoke a cigar!
The couple announced the pregnancy in September, and did a photoshoot and interview with CBB in December. Michelle's due date had been January 26th.
Source: Ron & Fez show on 202 Satellite Radio; Page Six