Lisa Rinna says daughters, husband are her "favorite people"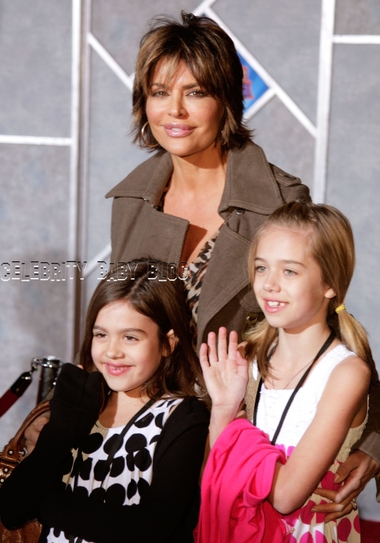 When it comes to spending time with her kids, Lisa Rinna tells ModernMom that its quality that matters — not quantity. The 44-year-old mom to Delilah Belle, 9, and Amelia Gray, 6 has a lot going on, between her clothing boutique Belle Gray, her rejuvenated career following an appearance on Dancing With The Stars and a happy 10-year marriage to actor Harry Hamlin. When her professional commitments keep her from her family, Lisa admits that she'd rather be with them, but she says she believes in doing everything "100%."
I am in the moment. When I am with the children, I am WITH them. They know that and they feel that. When you're with the kids, you should really pay attention — and not think about the grocery list or anything else. Or, when I am working, I am really doing that.

You don't have to spend 24-hours a day with your kids, nor would they want you to. It's all about the quality of the time you do spend. Give them the right attention and they feel loved and listened to.
Nobody is better at giving that kind of attention than Harry, according to Lisa.
The other day, the girls were playing hair salon, and Harry was the client. He had rubber bands in his hair – can you just picture that? He will sit there for hours. He is so patient. I learn from him.
Whether its playing hair salon or going to the beach, Lisa says that the opportunities for fun with her family are seemingly endless now that the girls are getting older.
The girls are at a really fun age. There are no more diapers or sippy cups. We had eight years of that and that's a long time. We are now in that place where we can go anywhere. We can go to the movie together. It's so much fun. They are funny and they have their own points of view. They are my favorite people. I like being with them and Harry more than anybody else.
---

For more of the interview, visit ModernMom.com, where you can also read all the latest tips on parenting, finances, career, health, beauty, entertainment and more.
Source: ModernMom