Kate Ford and Jon Connerty talk babies in Hello! Magazine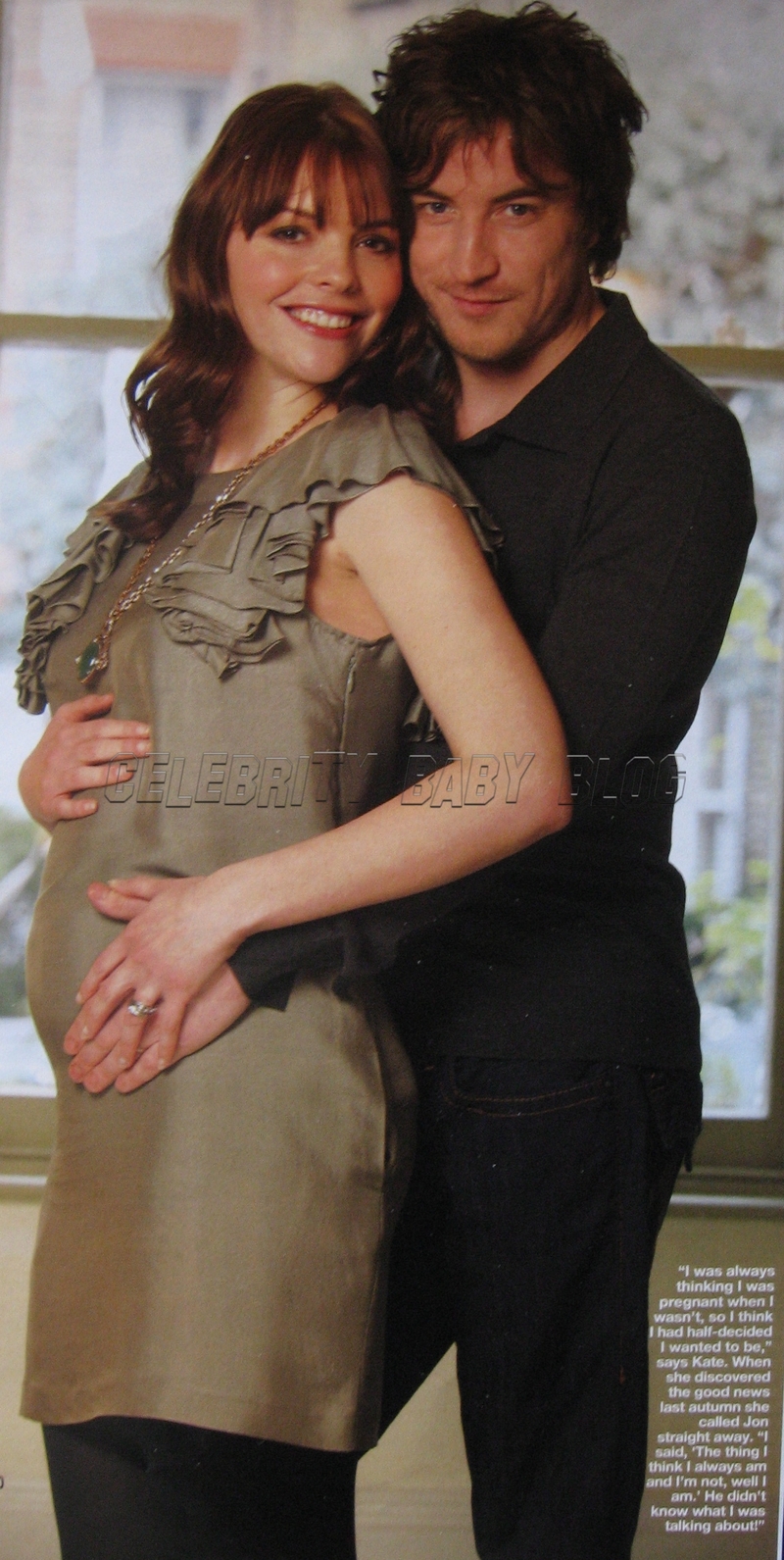 Former Coronation Street star Kate Ford, 30, and her husband, TV producer Jon Connerty, 31, announced in November that they are expecting their first child. Now 20 weeks along, with a late May due date, Kate and Jon sit down with Hello! to discuss the pregnancy thus far, why they chose not to find out the sex of the baby, and advice from their midwife.
Click below for all the photo and interview highlights.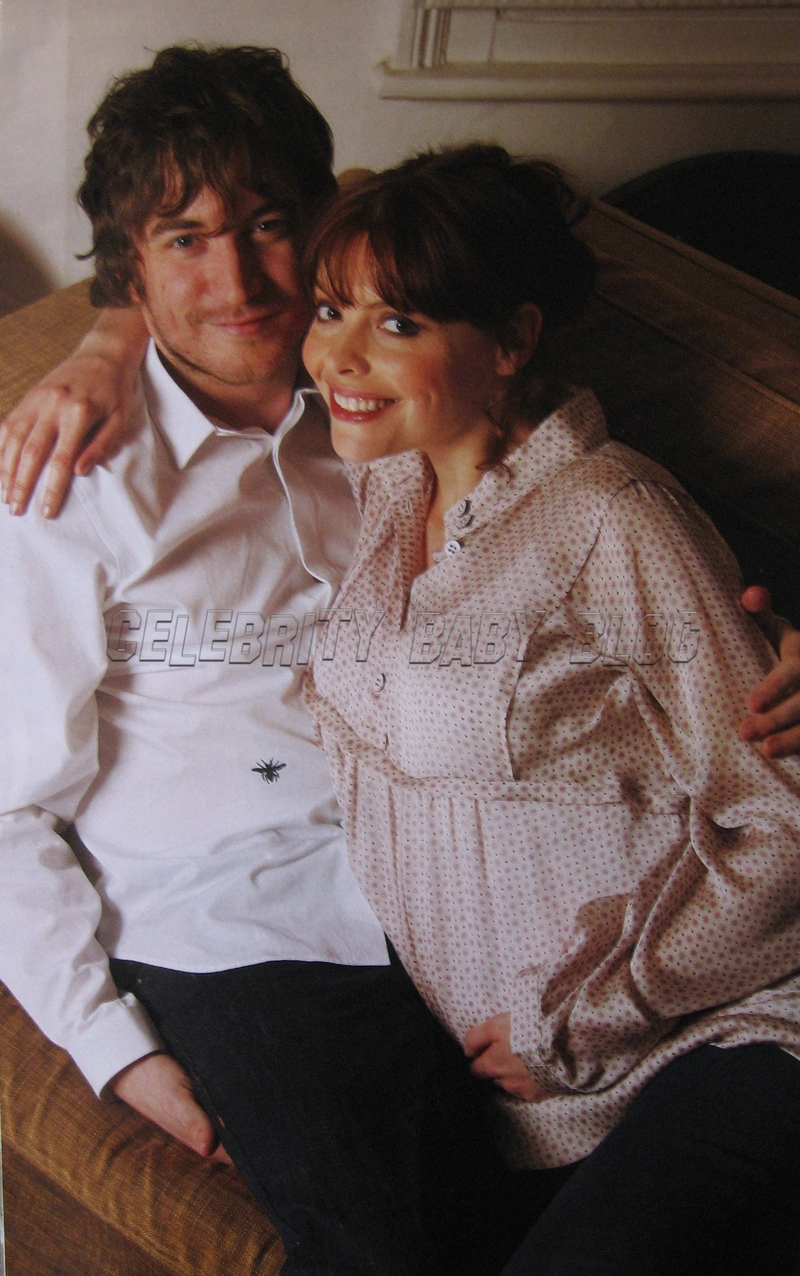 On the pregnancy:
It was an unplanned but happy surprise. Jon and I had discussed having children, but not for at least a year. The thing is, I was broody and I think a subconscious part of me wanted to get pregnant, because I wasn't as careful as I could have been.

I was always thinking I was pregnant when I wasn't, so in my mind, I think I half decided I wanted to be. I started having stomach pains, enough to wake me in the middle of the night. I did a pregnancy test, expecting the result to be negative, but there were two blue lines.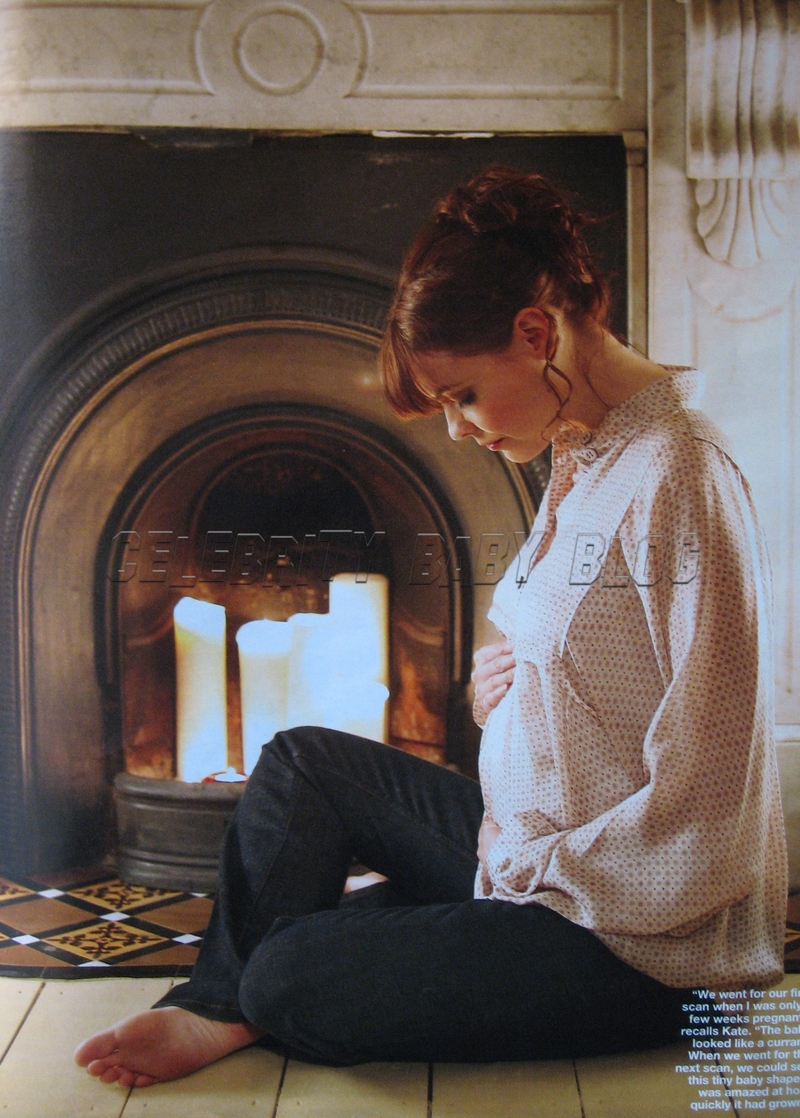 How she's doing:
I'm 20 weeks now and find it quite tiring and feel as thought I'm in need of a massage all the time, because I feel tension in my shoulders, probably from having the extra weight and learning to walk differently.

I had horrible morning sickness after our wedding, but that has abated and I'm enjoying the experience. I haven't felt any kicking yet, although I have felt a kind of flutter, so I think it's only a matter of a week or so before the movement starts. Jon's really looking forward to that, like me.
The hardest thing about pregnancy:
After I got the first three months out of the way, I relaxed and decided I wasn't going to worry, that being pregnant was perfectly natural for a woman and not an illness. But not being able to sleep on my stomach has been the hardest thing. It's too uncomfortable now.

For Christmas, Jon bought me a course of massages at a specialist clinic where they have a table with a hole cut out where my bump goes through, so at least I get to lie down on that on my front!
Why they chose not to find out the sex of the baby:
I desperately wanted to know the sex of the baby, but Jon didn't. I decided I would wait until the birth too, because it would be too painful to know it and not be able to share it with him. I don't think I could keep it to myself for that long.

It means we haven't chosen any names yet, although we have discussed some. We're opting more on the traditional side, but, until the baby is born, we don't want to make a firm decision. I kind of feel that we need to see our baby first before choosing a definite name.
On cravings:
Sucking limes, which helped with the morning sickness, and cheese. I also woke up in the middle of the night craving pancakes, so Jon went out at midnight to find some pancake mix. And while I was suffering with morning sickness, he brought me a biscuit and tea in bed. He has been brilliant and I've discovered he has a talent for cooking, which I didn't know before.
On baby books and advice:
At the beginning, I did read some baby books, but mymidwife advised me to throw them away because they can cause suchconsternation. If you believed all the conflicting advice you read,you'd never leave the house!

I'm very relaxed about my pregnancy. I have a very occasionalglass of wine or half a pint of Guinness with dinner if I feel like it,and I eat what I like, although I avoid the obvious problem foods likeraw meant, raw fish and unpasteurized cheese. That's my biggestsacrifice, because my favorite food of all is sushi. I've also stoppedsmoking; luckily I completely went off it once I discovered I waspregnant.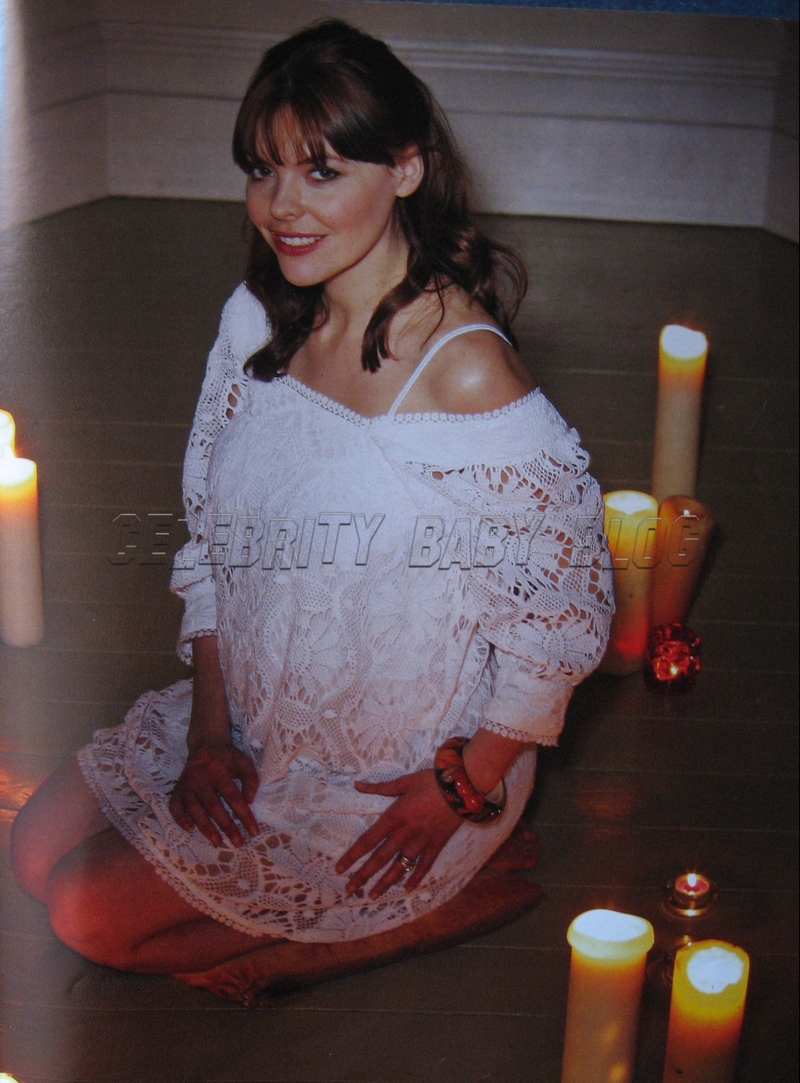 How she wants her birth to go:
[Instead of prenatal classes,] we're going for a weekend with our midwife at a holistic clinic near us. I want to enjoy my baby in the most natural way possible, and since my midwife has a baby of her own, spending a weekend of learning with her will hopefully be enough.

I'm not zealous about doing any trendy, weird childbirth things.I'll have a regular birth, with painkillers, in my local hospital. Jonwill be there — and I've told him to bring the best sushi he can findand a bottle of champagne for once I've given birth.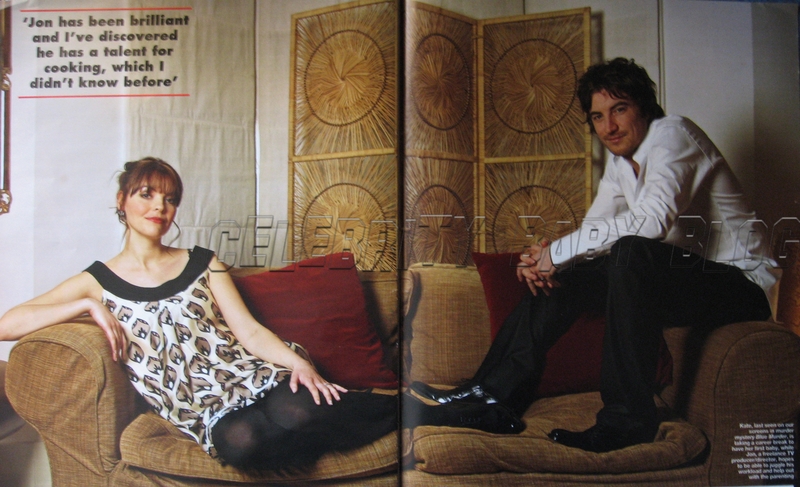 On returning to work:
I'd like to spent six months with the baby and then go back to work. Since Jon is freelance, we're hoping that at least one parent will be at home while the other is working.
On being nervous about being a new mother:
Only because I am concerned about the lack of sleep — but I know Jon will do his bit!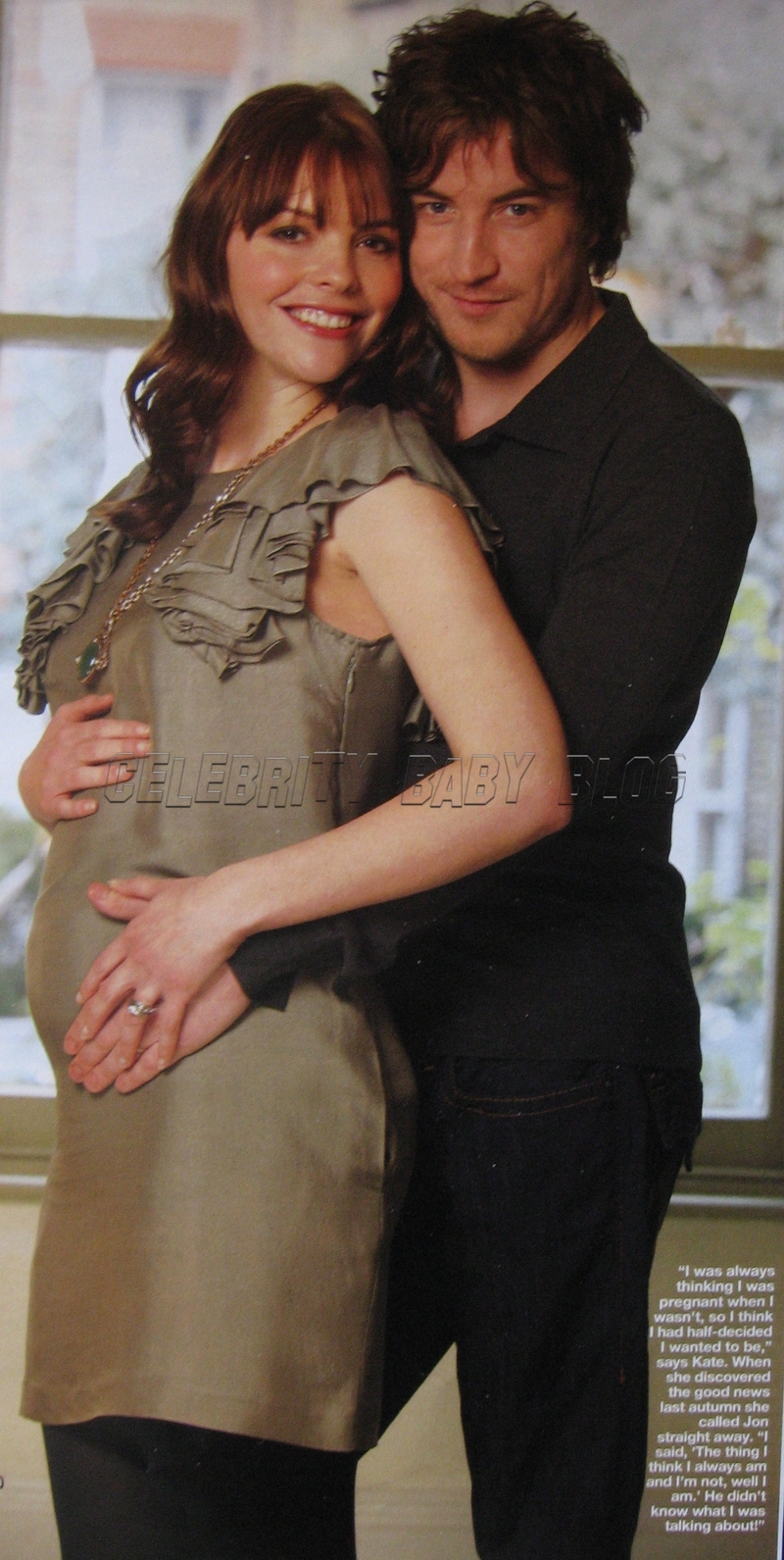 Source: Hello!, January 15th issue, p. 62-67
Photos by Tony Ward.