Cat Cora discusses feeding sons Zoran and Caje
Iron Chef Cat Cora, 40, her partner Jennifer, 36, and their sons Zoran, 4, and Caje, 8 months, are featured in this month's Parents, discussing how they cook for their boys. Says Cat,
I want dining at home to be simple and relaxed. I feed the baby jarred organic food — Caje loves sweet potato — and make one meal for the rest of the family. Zoran likes lamb, fish, beans and veggies, and I attribute his good eating habits, at least in part, to the fact that I hardly ever make a special meal for him.

I avert tantrums by getting Zoran involved, like snapping the ends off green beans. He's proud of what he helped make, so he'll eat it. Once a week, I let him choose the main course. One night recently, he requested pancakes, so we made our usual buttermilk pancake batter and threw in chicken pieces and grated veggies for more protein and vitamins. He loved them.

When Zoran doesn't want to eat something green, I tell him that it's one of Shrek's favorites. It works like a charm!
Cat's next Iron Chef challenge airs February 10th. Her new book, Cooking From the Hip ($20), is out now.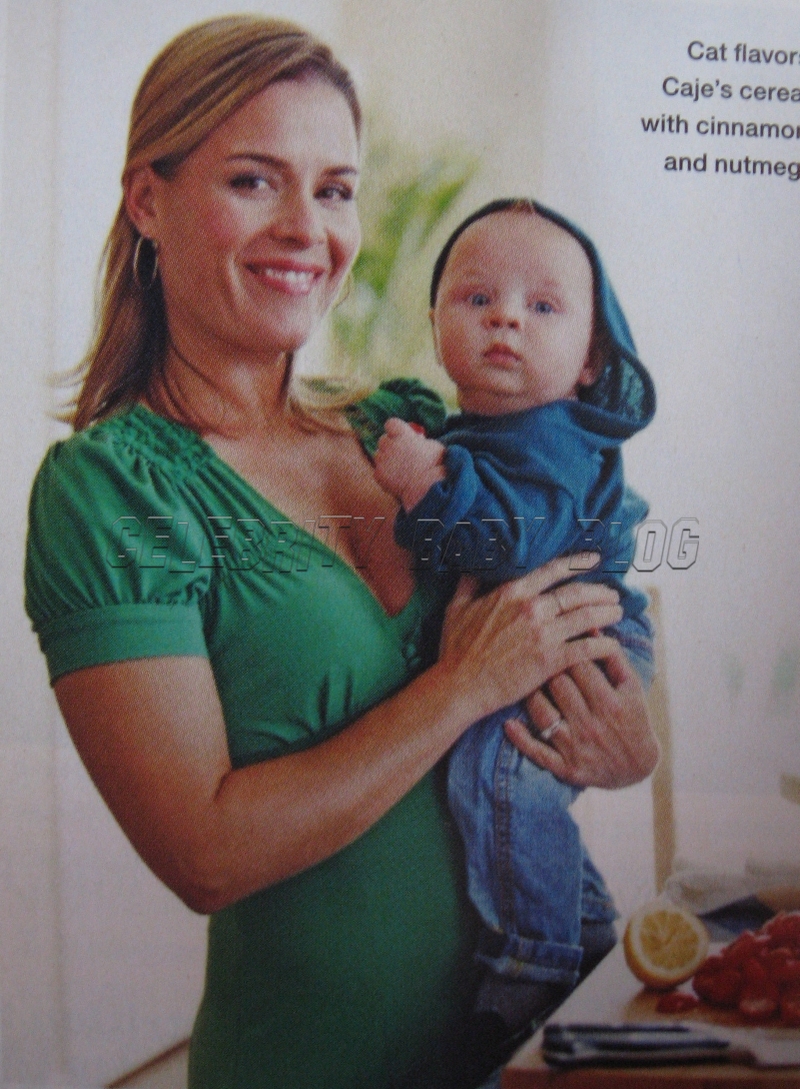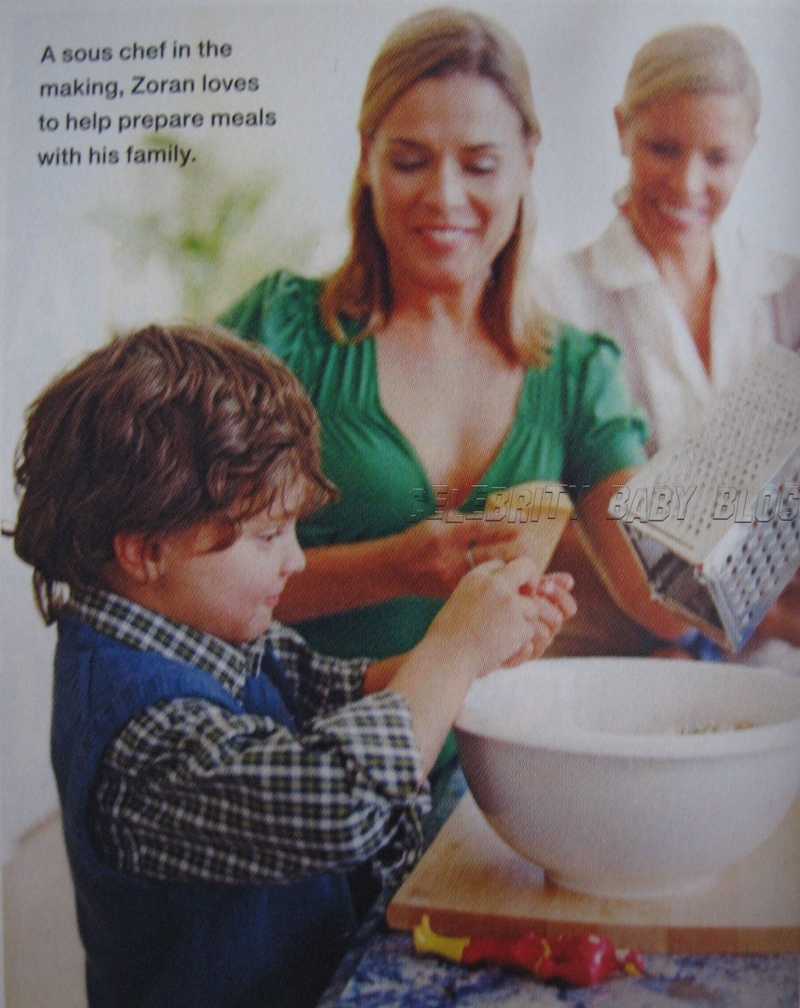 Source: Parents, February issue, p. 156-163.
Click below for another photo of Caje.