Steal That Look, Forty Weeks Style: Nicole Richie's Street Style

by Julia Beck, of Forty Weeks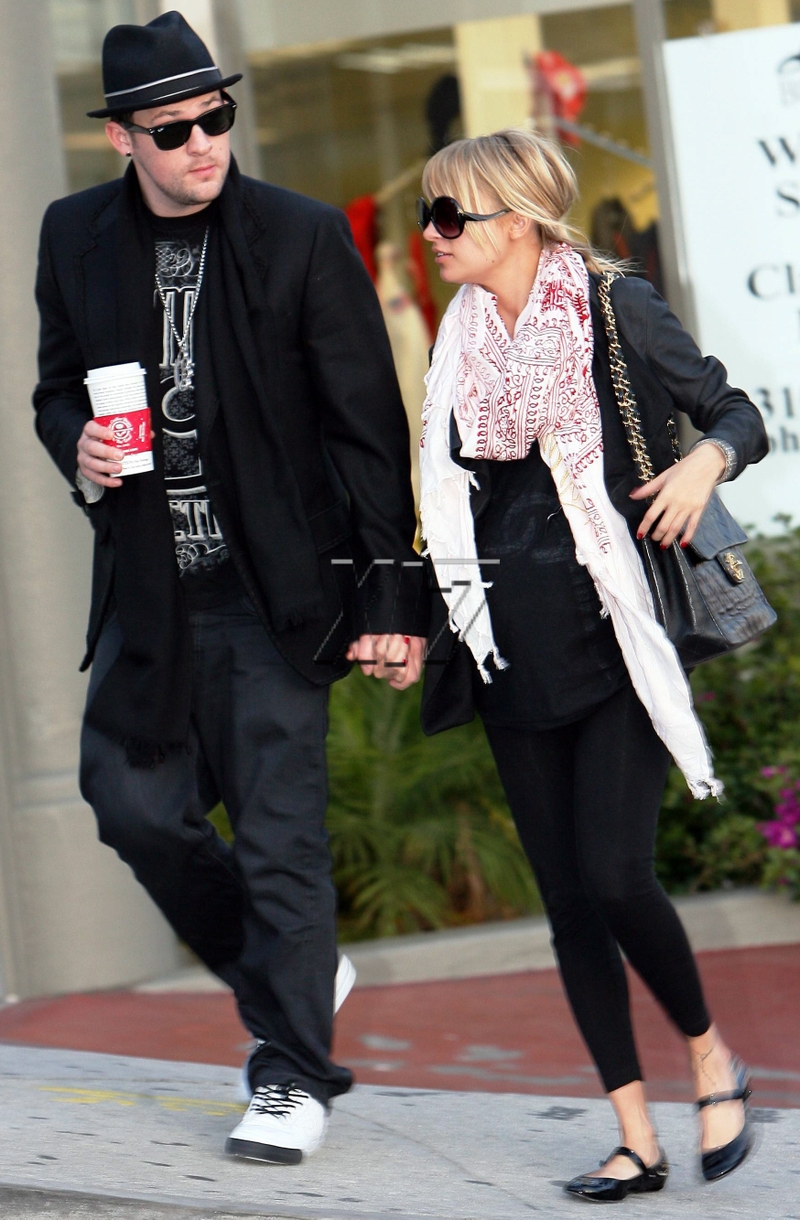 New parents Nicole Richie and Joel Madden now have theirhands full with baby Harlow Winter Kate Madden, born on January 11, 2008. Here,just before delivery the duo are seen spending some hand-in-hand street time!Nicole masters the mono-chromatic , urban mama-to-be street look with slimfitting leggings, layers and accessories that really give the look somedefinition and pop. This fool-proof look allows you to dress for almost anyweather and take advantage of many pieces that will later live on in yourpost-maternity life!
Here is whatto keep in mind when stealing Nicole Richie's "Street" look Forty WeeksStyle:
*Layering isan important tool of pregnancy dressing. It is essential to keep yourself cool-looking and cool-feeling. Choose pieces that offer great coverage and comfort.Keep in mind that the better the fabric, the better the fit.
*This lookcan go sleek and chic or boho on the street –- your accessories define the statementyou will make.
*Choose onefocal point element per look, don't overdo it. Too much of a good thing willtake away from the desired effect.
*Keep scalein mind — Nicole dresses for her petite frame — be sure to do the same. Too big(anything) will overwhelm certain frames. If "big and bold" is on your list,make your mark with a bag, glasses or another accessory.
StealThat Look Forty Weeks Style – Taking It To The Street
Streetfashion is meant to feel good! The vibe is casual and the goal is fun! Look forcomfort above all — that means great, easy fabrics that have got you covered!Use the best basics (we mention a few here) as building blocks. Next, layer in color, texture and certainlysome of your own signature favorites (think bag, glasses, shoes) to completethis anything but basic bump look!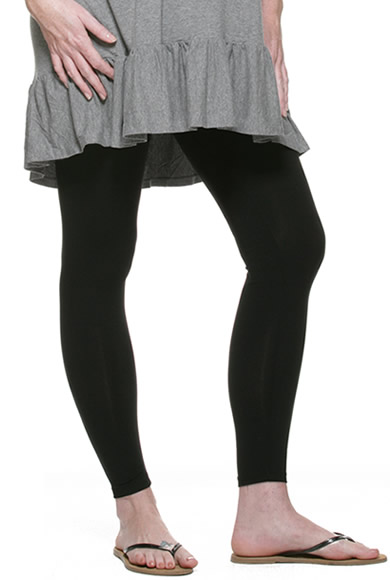 NOM'sMaternity Legging is a super soft, well-made (meaning, this one willgo the distance) basic black legging perfect for layering under almost anylook. I would grab a few! (CBB Deal: $48 plus save 15% with code CBB)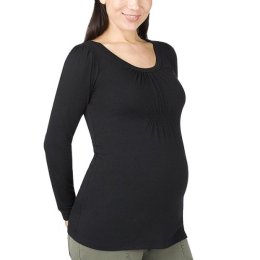 The femininedetails of this Liz Lange for Target Long-SleevedSmocked Solid Tee ($17) make it a simple, yet flattering piece that works well with just about anybasics. Use this as a stand-alone or layer under jackets, sweaters, wraps — youname it! Bump, shoulder and bust-line rouching flatter your new shape.Additional design elements such as a deep scoop neck keep it fun!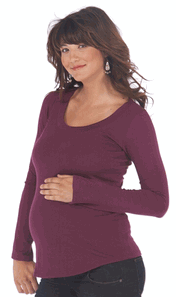 Exclusive to Due Maternityis the scoopneck tee. They call it perfect — and it isclose to that! Due's signature super soft cotton is combined with subtledetailing (this one has a flared wrist cuff) and great fit for what will be astaple of your maternity wardrobe — consider this one in garnet, expresso andwhite as well. (CBB Deal: $48 plus save 15% with code CBB)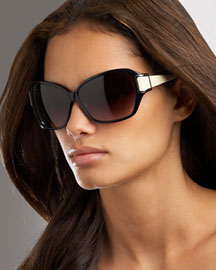 OliverPeople's Ilsa Sunglasses ($340) are certainly chic and completely splurge-worthy! These oversized black shadesmake the look – making a big and bold statement about the mysterious glamgoddess that you are! These will takeyou well into motherhood — and will fit perfectly now and later!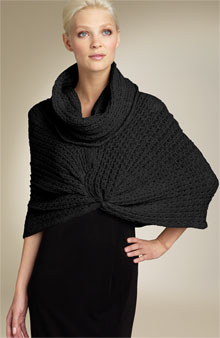 Nordstrom Knit Tube Capelet ($68) is an essential must-have. The lace knitdetailing adds an amazing layer of texture and color that really creates polishand adds some extra wow to any look. Shown here in black, this killer knit alsocomes in oatmeal — which is a delicious and inviting shade that complements manyskin tones.