The "Boom Boom Room" event goes off without a hitch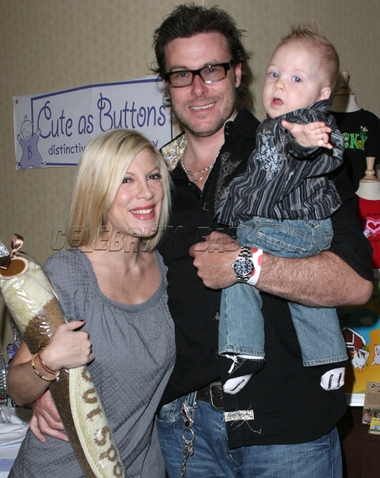 The 65th Annual Golden Globes were steeped in drama this year, with the writer's strike still going strong. And while many celebrities will be passing on the actual award show, the "Boom Boom Room: Follow the Yellow Brick Road" gifting suite saw no shortage of star power.
For 2 days before the Golden Globes take place the The Beverly Hills Hotel played home to a children's movie-inspired gifting suite aimed at kids, babies and their families. Celebrities, (click their names to see some of the pics of them at the event) like Tori Spelling and Dean McDermott, Jason Priestley, Melissa Joan Hart, Kim Porter, Scott Baio, Leah Remini and Denise Richards, to name a few, stopped by the exclusive and swanky suite to get a sneak peek at some of the hottest products for little ones.
Click Continue Reading to find out what products the celebs drooled over and to see tons of pics from the event!
Note from Danielle: Many readers have been asking why celebrities are always given free stuff when they can afford to buy them when normal moms like us are the ones who need the freebies. Ciaran wrote an excellent post that explained the impetus behind celebrity gifting that I highly recommend you read. Click here to read.
EXCLUSIVELY FOR CBB READERS: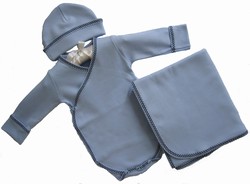 Name Your Tune is offering $5 off your order of their personalized CDs. Use coupon code CBB at Name Your Tune. Check out our review here.
Cute as Buttons is offering 20% off all orders over $50 when you use coupon code CBB1. Good through 2/28/08. Check out their photos from the event here.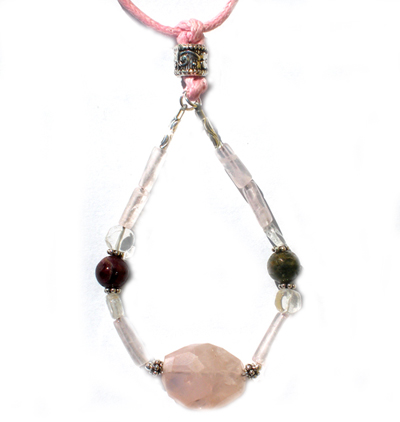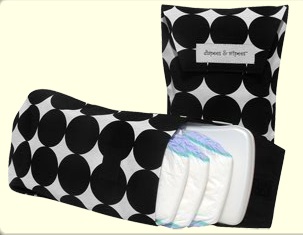 Little Gems is offering 15% off when you use coupon code POSHGEMS. Also, Receive a free GemEssence Aromatherapy spray with purchases over $50! See their necklaces here and here.
Diapees & Wipees is offering free shipping on any order. Please enter CBB in the comments section and your shipping charges will be refunded.

Chic Papoose is offering free shipping on their baby slings with coupon code CBBFS2008.
Cotton Seed Clothing is offering free shipping (no minimum order) with coupon codeCB2008.
BabyFabulous is offering 20% off entire purchase anytime in January 2008 with coupon code SwagMeCBB.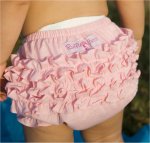 Ruffle Butts is offering 10% off your purchase of their adorable ruffle diaper covers and other products. Enter the voucher code celebrity_baby at checkout to receive the discount.
Keep checking back for more deals from Boom Boom Room vendors! (Email us at tipsATcelebrity-babies.com if you participated and want to offer a discount or giveaway.)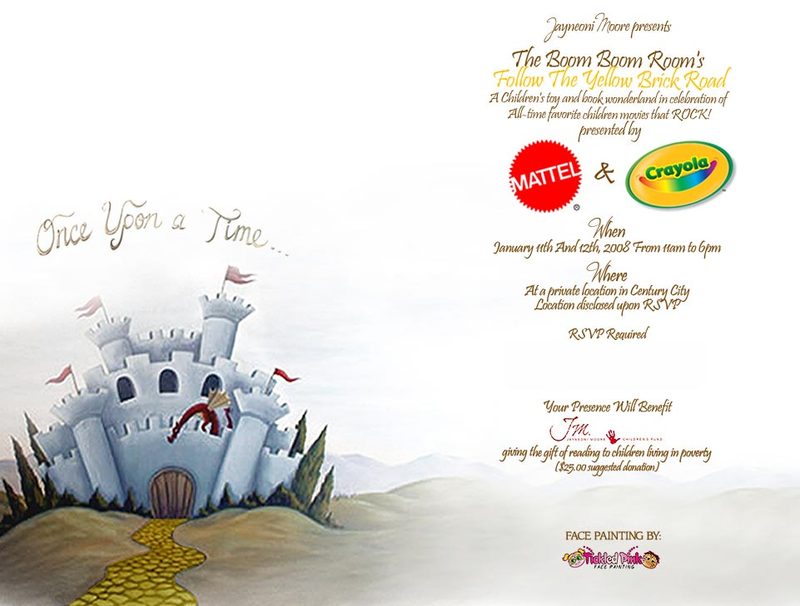 Unlike most celebrity gifting suites, this one aimed to please the little ones more then the parents. Spa Di Da was there giving lemonade pedicures, cupcake pedicures and airbrushed tattoos for the kiddies while Gymboree provided a fun playspot inspired by the movie 'Toy Story.' There was a Willy Wonka's Place, candy bar, that gave children a spot to snack and indulge in sweets and a children's library room, inspired by 'The Cat in the Hat' insured that kids left with some new books to read.
Graco was there giving demos of their SnugRider Stroller and sweetpeace, newborn soothing center. Graco tells us that Liam McDermott was a HUGE fan of the sweetpeace, allowing mom and dad, Tori Spelling and Dean McDermott, to peruse the booth for 20 minutes while happily lounging in the chair. SmartMom Jewelry showed off their innovative Teething Bling line to Tori Spelling, Denise Richards, Angela Bassett, Tracey Gold and many more. See pics of celebs sporting their new bling below.
Baby Fabulous, a high-end infant and toddler clothing and accessories company, found great reception from the likes of Kim Porter, who upon seeing their reversible poncho exclaimed, "Something they [her twin girls] don't have yet. Can you believe it? I love it!" Carnie Wilson was also a fan, "The poncho is so adorable and so soft!" A reversible poncho wasn't the only thing that delighted Kim Porter, at Egba Originals she posed for a picture with the PartyBlock Invitation that they did for her baby shower. Ming Na and Denise Richards also expressed interest in Egba Originals' unique and creative invitations.
Bridget Moynahan stopped by Diapees & Wipees and snagged Cuddly Wuddlees blanket in the Blue Zoo Animals with the matching Diapees & Wipees bag. Also on Bridget Moynahan's must-have list was the Name Your Tune CD, she told several people that the customized CD was the best thing she got at the event. Their customized CDs also drew interest from Chandra Wilson, Carnie Wilson, Joely Fisher, Ali Landry, and Name Your Tune's guest of honor, Jason Priestley! Denise Richards was more than impressed with Happy Heiny's cloth diapers, she even wrote them a personal thank you note.
Also, at the event promoting their products were Bumble Bags, Fisher-Price, Mattel, Bebe au Lait, Crayola, Gymboree, Robeez, Thermos, Mustela, Chic Papoose, Skin Milk, Ruffle Butts, Blessence Maternity, Zoobie Pets, Innobaby, Pondur, Clek, Dear Johnnies, inviting smiles,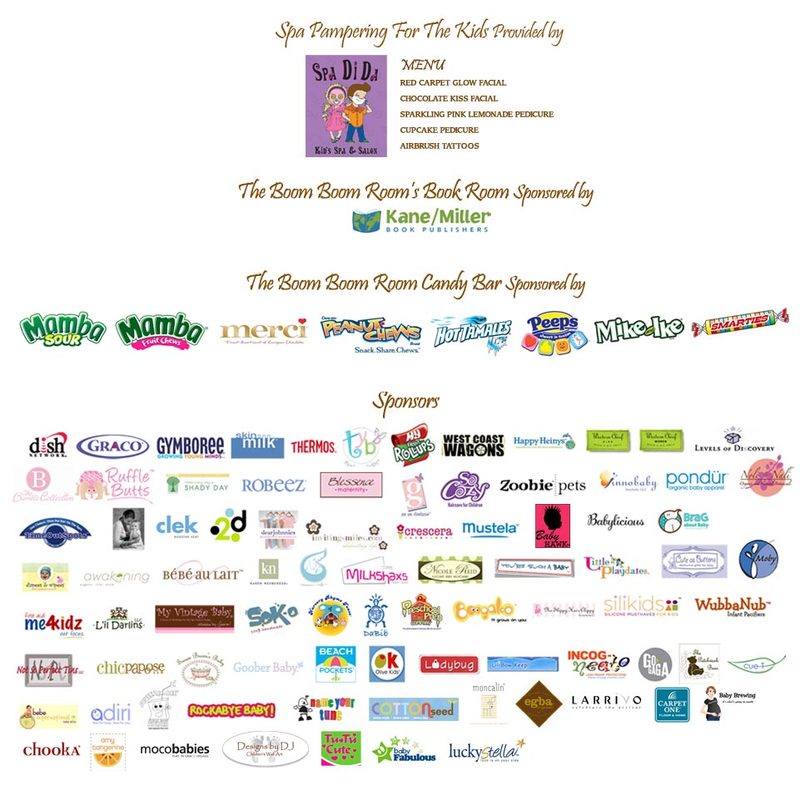 BabyHawk, Babylicious, Brag About Baby, Moby Wrap, Inc., Cute as Buttons, Little Playdates, You're Such a Baby, Nicole Reid Elegant Baby Highchairs, Milkshaxs, ME4KIDZ, L'il Darlins, DaBib, Preschool Prep Co., No Slippy Hair Clippy, Silikids, Not So Perfect Tins, Olive Kids, Beach Pockets, Lil Bow Keep, Incog-Neato, Go-Gaga, Baby Brewing, Carpet One, Larrivo, Moncalin, Rockabye Baby!, Adiri, Chooka, Amy Tangerine, mocobabies, Tu Tu Cute, Lucky Stella and many many more.
Not everyone was into the products though. Soon-to-be-dad, Chris Noth was happy taking a break from the demos to crack open a Corona and watch a football game.
The Boom Boom Room helped to raise money for The Jayneoni Moore Children's Fund, a program that funds reading programs and provides books to low income area schools. There was no admission fee but there was a suggested $25 donation to the Children's Fund.
Here are shots we collected from some of the sponsors mentioned above of celebs checking out their products. If you're interested in any of the products pictured below, please check out the list of brands above.
Denise Richards at Egba Originals.
Kim Porter and family at Egba Originals.
Ming Na at Egba Originals.
Shar Jackson stopped by Happy Heiny's and loved the product.
Kim Porter LOVED the Happy Heiny's cloth diapers so much that she not only took an overly stuffed bag full of diapers but she also sent her assistant back to get an extra clo
th diaper key chain so she could easily show them off.
Jason Priestley was at the boom boom room getting new diapers, his beautiful wife was looking for a great alternative to the disposables she was using and fell in love with Happy Heiny's.
Ali Landry at Baby Fabulous.
Chris Noth at Baby Fabulous.
Dayna Devon at Baby Fabulous.
Denise Richards at Baby Fabulous.
Elizabeth Rohm at Baby Fabulous.
Ming Na at Baby Fabulous.
Rena Sofer at Baby Fabulous.
Scott Baio at Baby Fabulous.
Shar Jackson and family at Baby Fabulous.
Jason Priestley chose Goober Baby's Change Purse and Tote bag in the new "Bloom" Collection.
Angela Bassett at Graco.
Carnie Wilson at Graco.
Chris Noth at Graco.
Denise Richards at Graco.
Elizabeth Rohm at Graco.
Leah Remini at Graco.
Samantha Harris and family at Graco (wearing baby Josselyn in a PortaMee Classic Baby Carrier in Pink with a Portamee Infant Headrest in Pink).
Scott Baio at Graco.
Ali Landry checks out Teething Bling from SmartMom Jewelry.
Angela Bassett checks out Teething Bling from SmartMom Jewelry.
Carnie Wilson checks out Teething Bling from SmartMom Jewelry.
Denise Richards checks out Teething Bling from SmartMom Jewelry.
Ming Na checks out Teething Bling from SmartMom Jewelry.
Scott Baio and family check out Teething Bling from SmartMom Jewelry.
Tori Spelling checks out Teething Bling from SmartMom Jewelry.
Tracey Gold checks out Teething Bling from SmartMom Jewelry.
Jason Priestley visits Name Your Tune.
Ali Landry visits Name Your Tune.
Joely Fisher visits Name Your Tune.
Chandra Wilson visits Name Your Tune.
Kim Porter checking out Mamma's Milk Slings.
Angela Bassett and Shalena Smith of Ga Ga Designs. Angela holds a Ricarda couture Ga Ga exclusive blanket.