Update: Nicole Richie and Joel Madden welcome daughter Harlow Winter Kate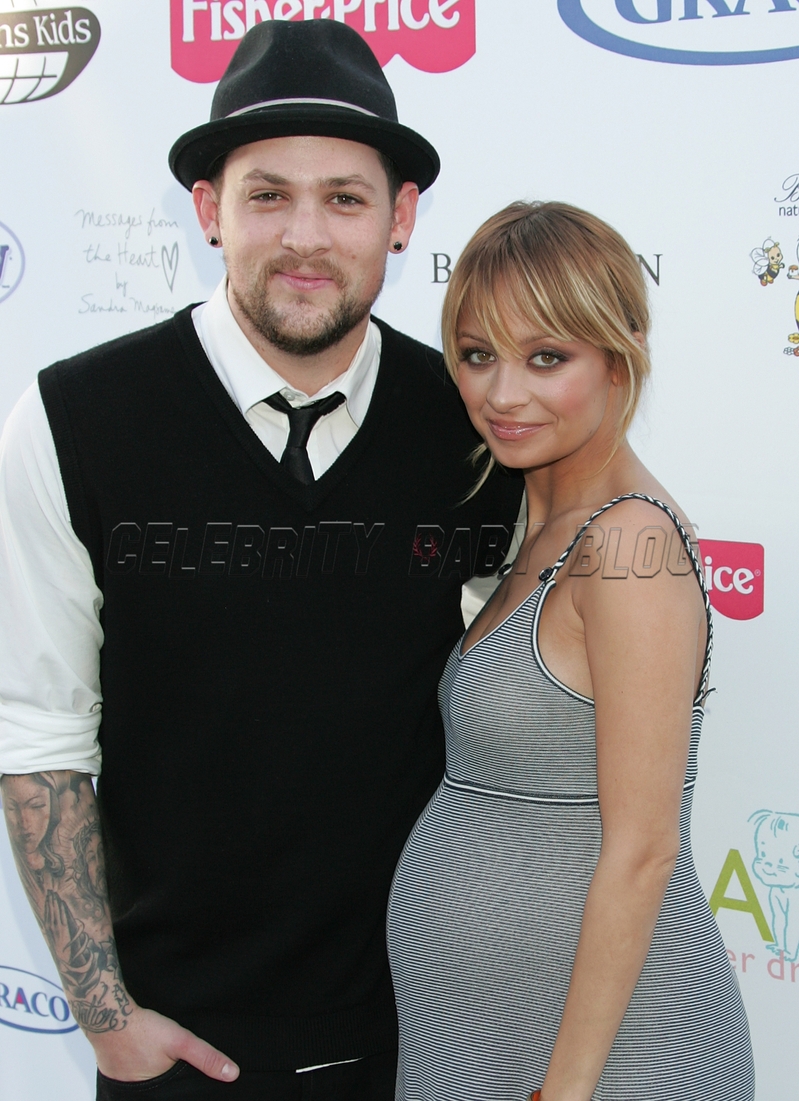 Update: Joel shares more detail on his clothing site, DCMA collective:
Well I am finally home with my beautiful girlfriend and our brand newlittle daughter. Harlow Winter Kate Madden was born on January 11th2008 at 3:13 pm. She weighed in at 6 pounds and 7 ounces. She is 19inches long and growing everyday already!

We are so blessed to have thisbeautiful little baby in our lives. I want to thank everyone for all thelove and kind words they've sent our way. We apologize that we weren'taccepting gifts/cards/calls at the hospital, but if you'd like tosend something, we'd rather you make a donation to the Richie-Madden Foundation, which we started in Harlow Winter's honor.

She looks somuch like her mom it's crazy! She eats like a little maniac and she'sreally sweet. She barely ever cries, even when daddy is changing herdiaper, and believe me I suck when it comes to diapers, but I'mlearning! I can't wait to show off some pictures — until then, THANKS!!and GOD BLESS…Joel
Update January 12th: Joel tells People this morning,
We are very blessed she's healthy and beautiful and so good already. We are very happy.
CBB exclusive update 12:30 pm: We've heard from our source, a good friend of Joel's, who tells us,
They're still settling in with the baby. Joel told me the delivery went perfectly. No c-section obviously. He says Harlow is absolutelybeautiful. Apparently she has dark blue eyes, but they think they willturn brown, as many babies' do. She has a little bit of dark brownhair, and looks a lot like Nicole.
Originally posted January 11th at 8:28 pm: Rocker Joel Madden, 28, and reality star Nicole Richie, 26, are first-time parents after welcoming daughter Harlow Winter Kate Madden. She weighed in at 6 lbs, 7 oz, is 19 inches long and was born at 3:13 pm this afternoon at Cedars-Sinai Medical Center in Los Angeles. Says a rep for the couple,
The beautiful healthy baby girl is home with her ecstatic parents.
The couple had kept the sex of the baby a delivery surprise (although if Nicole had her way, that wouldn't have been the case!). News of the pregnancy was announced in June, with the couple throwing a baby shower to launch their children's foundation in early December.
Source: People
Thanks to everyone who emailed tips.