Jacksonville Jaguars quarterback David Garrard, 29, who welcomed son Justin Thomas with wife Mary on September 17th, is very much enjoying being a father.
He's a lot bigger now. I like feeding him. I like changing diapers. I like it, I really do. Any time I can get with him. Just looking at him while he sleeps — I like that, too.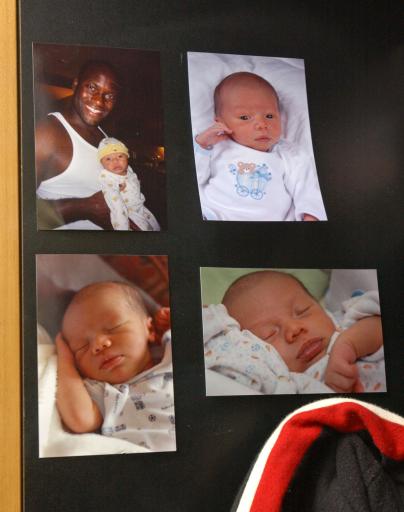 Justin will be 4 months old this week.
Source: Jacksonville.com; NY Times
Photo by Will Dickey.
Thanks to CBB reader Mary Beth.