Spelling-McDermott family attends Boom Boom Room gifting suites
Actress Tori Spelling, 34, her husband Dean McDermott, and their son Liam Aaron, 10 months tomorrow, attend the Boom Boom Room'sgifting suites at the Century Plaza Hotel in Century City, CA, onSaturday, January 12th.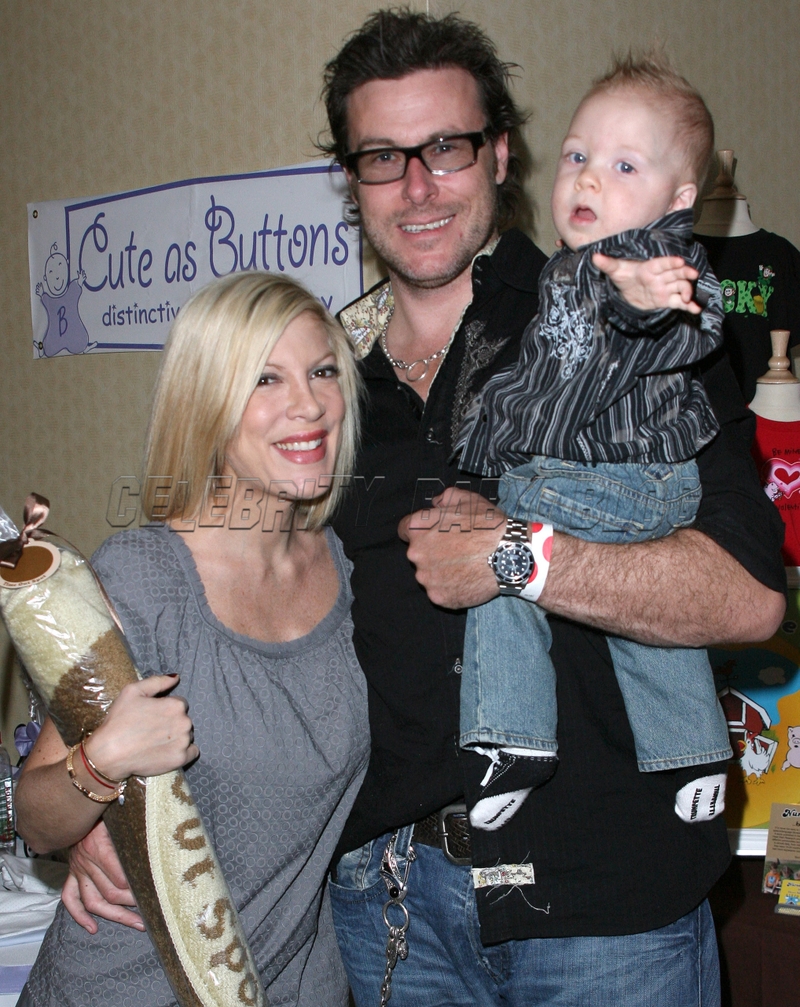 Photo by Andy Fossum for Startraks.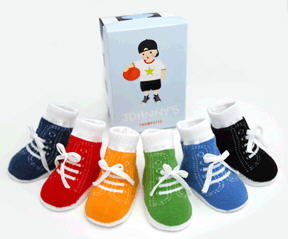 Liam wears Trumpette's Johnny socks ($24 for 6 pairs).
Tori holds a Time Out Spot ($22).