Introducing Jaid Thomas and Jax Joseph Nilon
Actress Garcelle Beauvais-Nilon, 41, became a mother of multiples when fraternal twins Jaid Thomas (l) and Jax Joseph (r) arrived on October 18th. The picture of grace throughout her pregnancy, Garcelle, in actuality, was quite nervous — and with good reason. Opening up about her 5-year fertility struggle for the first time, Garcelle reveals that she and husband Mike Nilon suffered through a heartbreaking three miscarriages and a failed in-vitro fertilization treatment before achieving success with the second attempt.
It's hard in every single way: emotionally, physically. Luckily, we grew stronger as a couple.
The pregnancy was not without its issues — Garcelle ended up delivering the boys by c-section at 34 weeks gestation. The positive side of that, she jokes, has to do with baby weight — she gained 50 lbs and has 10 more to shed.
I was more than happy to have them out early.
The boys, now 11 weeks old, are developing their own personalities, each reflective of their parents.
Jax is just like me, loud. Jaid is more like Mike, laid back.
Although she's an admitted shopaholic — check out her favorite baby products here — Garcelle says that she's been blown away by the gifts showered on Jax and Jaid.
They have cashmere sweaters, Uggs, Hermès shoes…You should see their closet — they have more clothes than me! They'd have to change five times a day to wear all they have!
That's not to say mom won't be adding to that collection — the boys' first trip out of the house other than to the pediatrician's was a stop at Barney's.
Mike said, 'I can't believe you took them to Barney's!' So he took them to Home Depot to balance it out.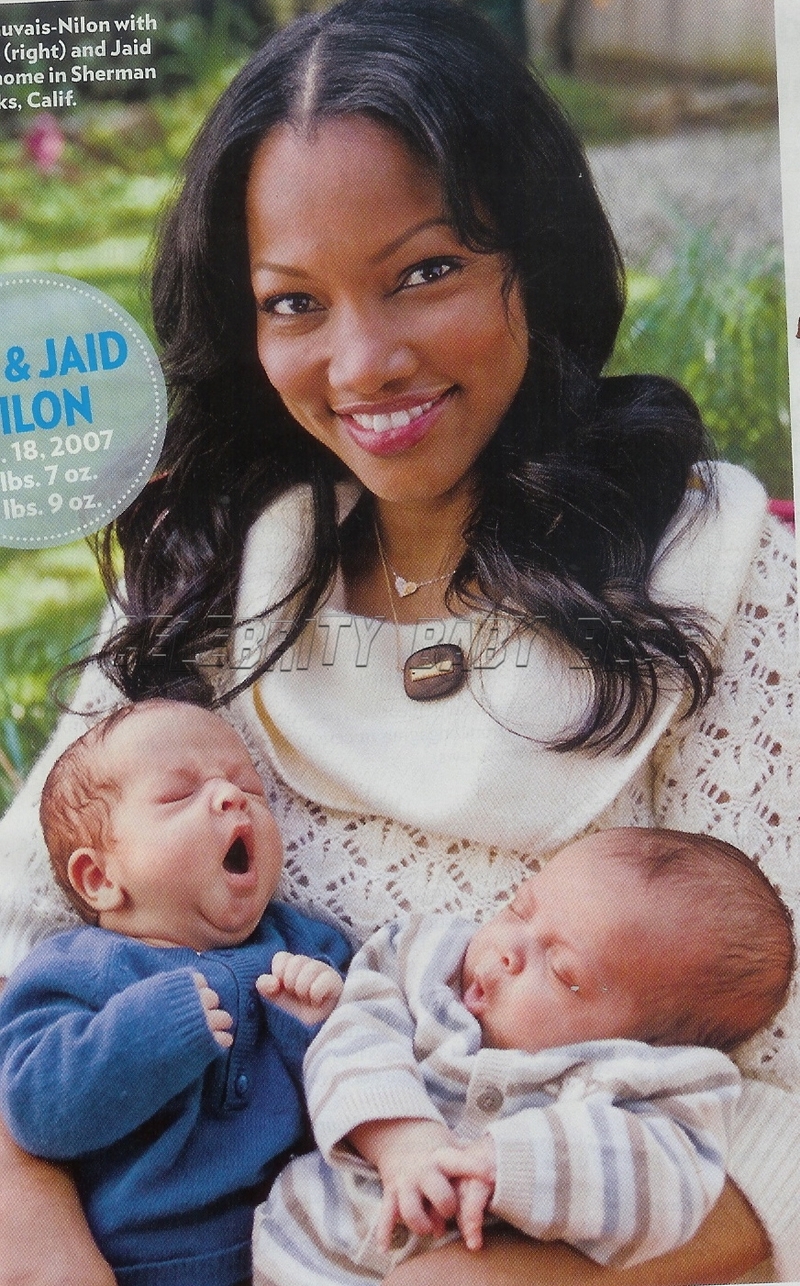 Source: People, January 21st issue, p. 89
Thanks to CBB reader Sarah for the scan.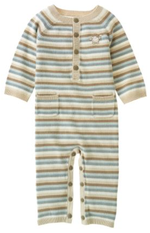 Jax wears Janie and Jack's Hand-Embroidered stripe sweater one-piece ($18).