Kimberly Williams-Paisley on her favorite products and delivery surprises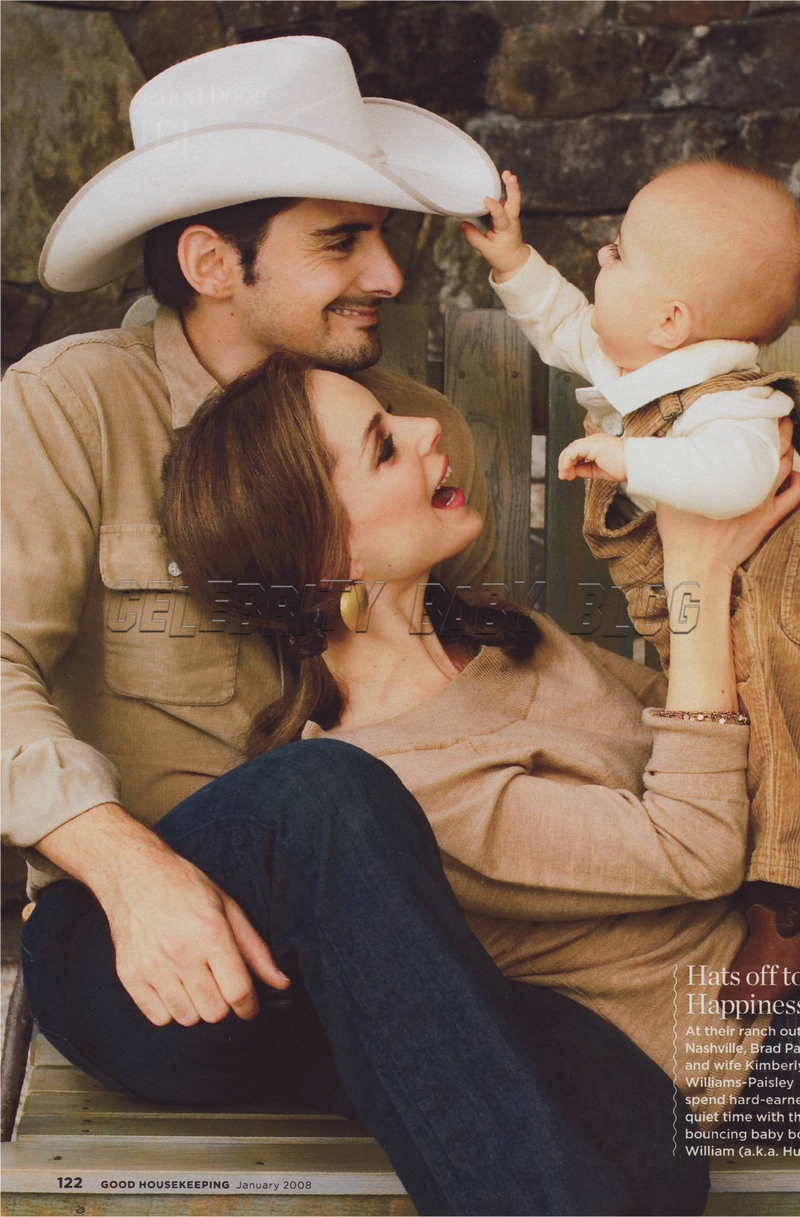 When According to Jim's Kimberly Williams-Paisley, 36, and country star Brad Paisley, 35, were expecting their first child, they decided to keep the sex a delivery surprise. Now that William 'Huck' Huckleberry, 10 months, has arrived, the couple think they'll find out what they're having beforehand for any future babies (they want one or two more).
I really felt like the baby growing inside me was a little alien formost of the pregnancy, and I would have thought I would have been ableto identify with him more as a human being. I think that's why nexttime we'll probably find out the sex of the baby before it is born.
The actress, who drank 'half a gallon of milk a day' while expecting, says her pregnancy must-have was her body pillows — every single one of them.
My body pillows. By the end, I'd sleep with five different pillows inthe bed, and there was no way I'd fall asleep without one of thepillows. Of course my husband was relegated to the little sliver ofspace left on his side of the bed.
Kimberly also discussed her favorite maternity wear, baby products, and books, although she liked some tomes more than others.
All the maternity jeans were great. I loved my Juicy sweat suits. And Gap Maternity had some great casual pants and tees. I did get a lot of wonderful gifts from various companies. I got somegreat cloth diapers from Fuzzi Bunz, and some cute T-shirts from 2Chix, and some stylish maternity wear from A Pea in the Pod.

[Other things I like are] BornFree bottles, ($20 for 2) made with safer plastic!, 'The Baby Pouch' baby carrier ($90) — it's about 10 feet long, and it takes a while to learn how to use, but once I did, Huck LIVED in it. It was very comfy on my shoulders and distributed the weight evenly, and you can carry the baby in several different positions. The Moby Wrap ($35) looks like the same thing and may be easier to find. [I also use] the Halo sleep blanket ($25). Now it comes in organic cotton. Huck sleeps in one every night.


I liked the day-to-day pregnancy books that told me what was going on each day. And 'The Girlfriend's Guide to Pregnancy' ($10) was great. I trusted my doctor and my friends and some of the books. But I gotreally annoyed by the books that went into all the things that could begoing wrong with my baby as it was developing in my womb. When indoubt, my doctor's advice trumped all.
She also talked to The Cradleabout castmates making fun of her while pregnant, decorating Huck's nursery, the best advice she got while pregnant, how having a baby effects her career, and feelings about motherhood. For more of Kimberly'sinterview, visit The Cradle.
Additional information from Kimberly Williams-Paisley.
---

The Cradle offers expert articles & advice, community to connectwith others, personalized web pages, the latest maternity and babygear, eco-living tips for family, celebrity baby news (courtesy of whoelse but us!), and much more.