Real life style – Tori Spelling, Meg Ryan, Gwyneth Paltrow, Keri Russell and Isla Fisher do their own grocery shopping at Whole Foods
Next time you cruise the produce aisle at your local Whole Foods Market, keep your eyes peeled for the paparazzi. Celebrities have to eat, just like the rest of us. Which means that someone has to remember the shopping list, push the cart, and buy the groceries. It's not as glamorous as attending an awards ceremony, but it is a part of their everyday life.
Just like so many of us celebrities want the best for their families, and for the planet. They want to make responsible and educated choices when they shop. Whole Foods is a grocery store chain that offers natural and organic foods, fresh organic produce, fair trade grown items and environmentally friendly cleaning products. Which is why stopping by one of these stores is on the "to do" list of so many pregnant celebs and celeb parents.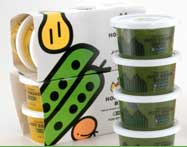 Some picks that appeal to celeb parent shoppers include fresh organic baby foods from Homemade Baby and frozen organic baby food (left) from Plum Organics,

Hyland's teething tablets (right), Stonyfield Farm's YoBaby yogurt,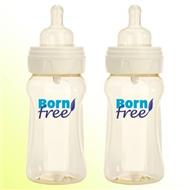 bisphenol-A free bottles from Born Free (left), Diapering products from GDiapers, and Seventh Generation and Seventh Generation laundry and household cleaning products which get your house clean without all the toxic chemicals in traditional cleaning products.
Curious who Celebrity Baby Blog has spotted getting their groceries at Whole Foods? Check out real life shoppers Meg Ryan and Daisy True, a pregnant Isla Fisher, Keri Russell, Ryan Phillippe and Deacon Reese, Gwyneth Paltrow and Apple Martin, Marcia Cross, and Bridget Moynahan. Nicole Richie is also a fan of the store, and discovered the Nature's Baby Organics line of baby care products while doing her shopping at Whole Foods one day. Whole Foods Market operates stores throughout the USA, Canada and the UK. Check out the Whole Foods Market site for more information about this supermarket and to find a store near you.
Please note that this is not an advertisement — it's a place that is popular with celeb parents, so we've done a feature on it.