Halle Berry's nursery purchases
Halle Berry, 41, has been out shopping for baby and she's seeing double, double the price that is! Halle and boyfriend, Gabriel Aubry, have two homes, one in the Hollywood Hills and one in Malibu, so she's been buying two of everything. In Touch Weekly is reporting that she's going to identically decorate the nurseries in each home so that her baby won't be confused.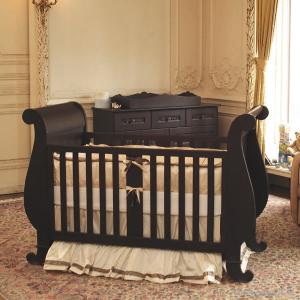 So what exactly has Halle been scooping up two of? She's been spotted splurging on Bratt Decor's Chelsea Sleigh Crib ($1452). This classic crib is a gorgeously simple selection that's sure to be the center piece of any nursery and it comes in three colors, buttermilk, espresso and antique silver.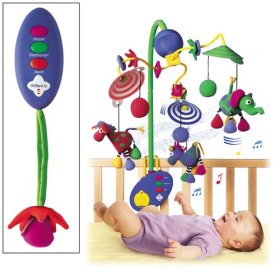 The other double nursery purchase Halle made was the Tiny Love Symphony in Motion Deluxe Mobile ($55). We recently recommended this as a baby shower present on CBB Reviews, read the post here.
Supposedly Halle is sticking to gender neutral colors for the nurseries, as she and Gabriel have both said they want a delivery surprise. The baby will be the first for Halle and Gabriel and is due sometime in March.
Source: In Touch Weekly