The Imperial March: Steal Jennifer Lopez's maternity jacket style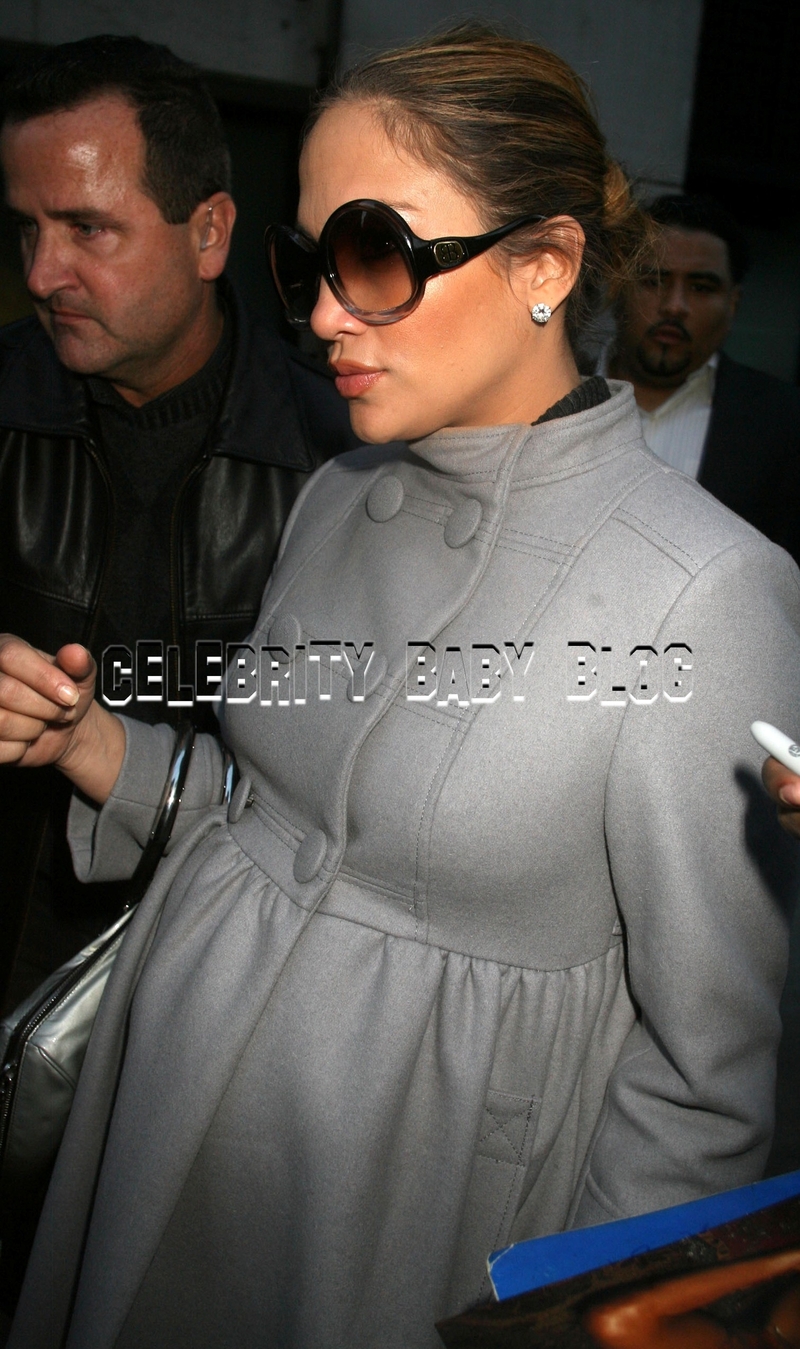 The classic pregnancy style silhouette is the empire waist. This high-waisted style allows for fabric to fall freely and accentuate the belly. The right fit can allow for a pregnant woman to feel more comfortable about her weight (not that pregnant women should worry about being "fat") and in her clothes. Jennifer Lopez recently stepped out in a gorgeous pale grey, empire-waisted, double-breasted coat that took my breath away. She looked stylish and poised, and we knew from the moment the rumors swirled, that hers would be a fashionistas pregnancy dream!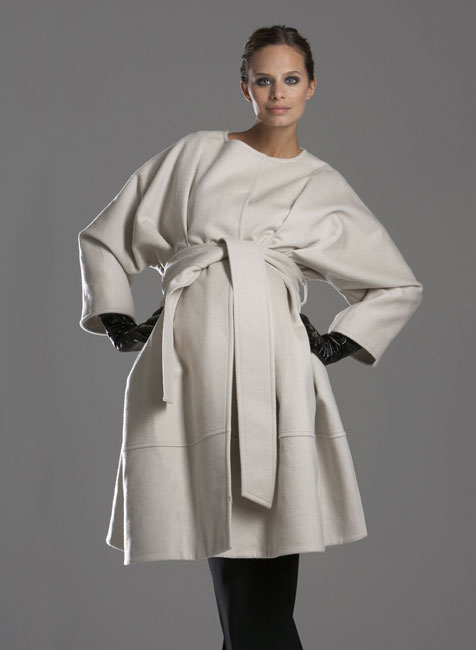 Nothing's Too Good
For many women, justifying the expense of maternity clothes becomes a battle. Don't let the short duration of wearability throw you off, you may find yourself still wearing them after giving birth out of comfort. And we have to argue that style should never take a back seat even when you're pushing 30+ weeks, you'll feel so much better in something pretty.
Favorite Item: Isabella Oliver The Grace Coat $420 (right, on sale now for $294.00)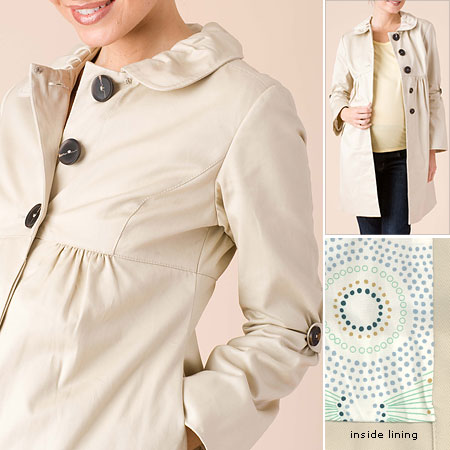 Spare No Expense
Spending every last penny of your hard earned dough on a maternity item can be sad. Even the most passionate fashionista might cringe at having to buy an entirely new wardrobe. BUT, a maternity coat is a necessity (if you're more than 3 months pregnant in the winter), so why not splurge a little. Coats are very important to you and the baby, so get one that offers you comfort, warmth and of course style.
Favorite Items: Schone Maternity Aspen Coat $198 (on sale now for $148) and BabyStyle Mod Trench Coat $148 (left)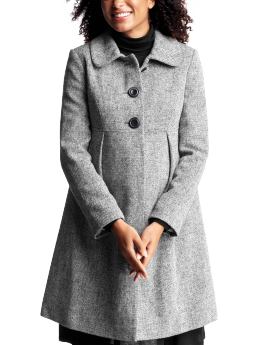 Not Pinching Pennies
The trick to maternity coats is in the detail and we love the the pleated style that empire waists offer. The other trick is to stick to basic colors. For jackets and other basic items you want to stick with black, grey or white to expand how long they last. If you find yourself pregnant again in the fall or winter, it will be budget conscious of you to try to repurpose the same items as much as you can.
Favorite Items: GAP Pleated Lady Coat $125 (right, on sale now for $79.99), Mimi Maternity Peacoat $98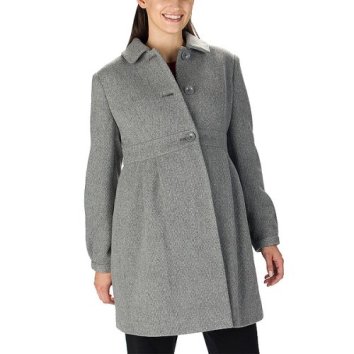 Looking for a Better Value
We probably sound like a broken record for Target but this time we know of what we speak. Promise! Liz Lange does a FABULOUS line for Target that brings high style to everyday pregnant women. And take a peek below, because Liz Lange's coat could be a dead ringer for J.Lo's, minus the double-breasted part! We love a good copycat especially when it comes at a fraction of the cost.
Favorite Items: Liz Lange for Target Twill Coat $59.99 (left, on sale now for $41.99)