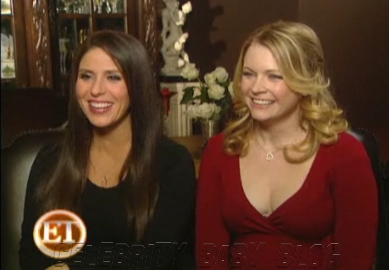 Update: All photos and interview highlights added — click the extended post!
Originally posted December 27th: Although they have different parenting styles and different outlooks on pregnancy, actresses and friends Soleil Moon Frye and Melissa Joan Hart — both 31 — are thrilled to be expecting babies at the same time.
The pregnancies are the second for both women, with Soleil already mom to 2-year-old Poet Sienna Rose and Melissa mom to Mason Walter, 23 months. Melissa knows the sex of her baby, but is keeping it a secret. Soleil, who tried — and failed — to make Poet a delivery surprise, is intent on making her willpower last to the end with this pregnancy.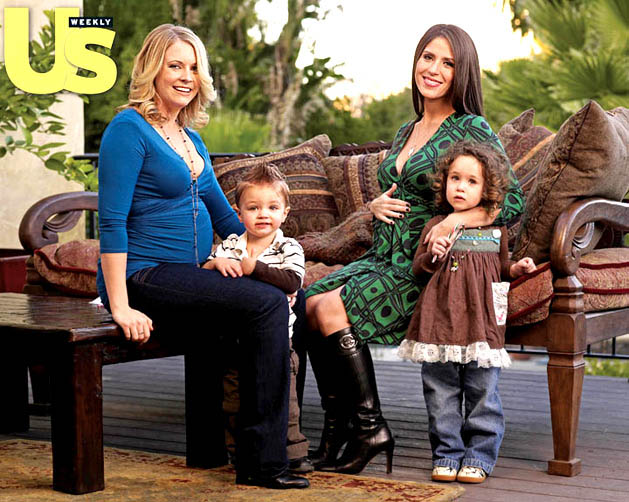 Click below for the interview, more photos, and to get the fashion info.
Tackling pregnancy and motherhood at the same time has brought Melissa and Soleil, co-stars in Sabrina the Teenage Witch, even closer together. Soleil says,
It's nice to have a peer going through the same thing. You can call to say, 'Ugh, I'm nauseous morning, noon, and night' — and they'll actually listen to you.
Melissa adds,
Instead of calling a doctor to ask, 'Is this normal?,' you can call your friend.
A negative, however, is that they don't get together in-person as much anymore — and when they do, it's a lot different than it used to be. Soleil remarks,
But now that we've had kids, we don't get to see each other in person as much as we used to. And the experience is so different as moms. We went to New York and took the kids to Central Park. It used to be, 'Where are we going to party?'

It's amazing how your lives change, and you change and grow together.
Adds Soleil,
We could not be moredifferent as moms, but I completely respect her as a mother and I thinkthere's a mutual respect there and it's nice because you find thebalance. The beauty is you can see the great qualities in each other.

I thought I would be the mom that would be like 'Oh, goahead, do anything!' and of course, I'm the one running after [Poet]saying 'Be careful!' Melissa is like, 'It's okay if they fall.' You learn from each other. You're so the opposite of what you think you'regoing to be.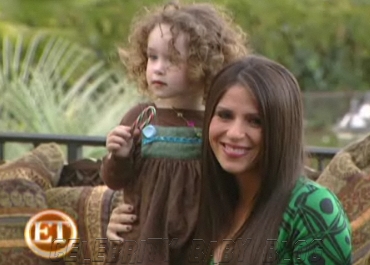 When Melissa called Soleil to sharethe news of her pregnancy, Soleil — who had been trying to keep herpregnancy a secret — blurted out her own happy news, and the two soonrealized that they were due within a couple of days of each other, they told Us Weekly. Melissa admitted that at first she was not excited to be expecting again.
Ihad a little different experience though — I cried for two days…Iwas like, 'No I can't be pregnant! Not again, not now.' I was thinkingI won't get to snowboard this season, and now I gotta fight the weightthing again…the indigestion and the feet hurting.

My mom had seven,and I thought that it was just going to be so great and easy and I wasgoing to love it, but [being pregnant] is not what I thought it wasgoing to be. It's so hard!

[However,] I'm enjoying this pregnancy more. I keep thinking there's another Mason in here!
Soleil, on the other hand, said that she was "so excited" to be expecting.
I love being pregnant!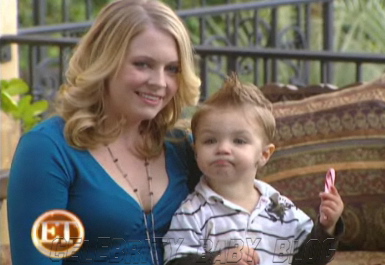 Bothwomen agree that being pregnant the second time around is muchdifferent. For starters, Melissa noted, chasing after a toddlerdoesn't leave much time to think about the baby that's on the way.
[Witha first pregnancy], you're reading all the books, laying in bed playingmusic twice a day, learning all the rules and just being pregnant. Andthen of course the baby comes and you're like, 'Woo! Hello, here it is.'

[This time,] it's easier. The first time, I was so scared. Everyone rants, 'Don't do that, don't eat that.' I thought it was important to play music twice a day for 10 minutes, write in my journal, stuff like that. Now, because of Mason, I don't have time! I'm so active, I forget I'm pregnant — unless Mason tries to sit on my lap!
Added Soleil,
Running around after Poet and then having the store (The Little Seed)…I feel so much busier. [Withthis pregnancy], I'm chasing after [Poet], I have the store, I'm sobusy that I haven't had a chance to focus on the pregnancy. Last time, I sat and read my pregnancy books. This time, I'm connected to the baby in another way — like when Poet kisses the belly. It's incredible.
Soleil is married to director Jason Goldberg; Melissa is married to rocker Mark Wilkerson. Of their men, Soleil says,
And, Ihave to say, the husbands who are so incredible that first pregnancy –'What do you need babe? How are you?'…with my husband [now], I'mlike, 'Honey, do you realize I'm pregnant? Can you please help me pickup the baby?'
Melissa laughs,
My husband — I'm like, 'It's kicking, it's kicking!' and he's like, 'I can't touch it every time it kicks!'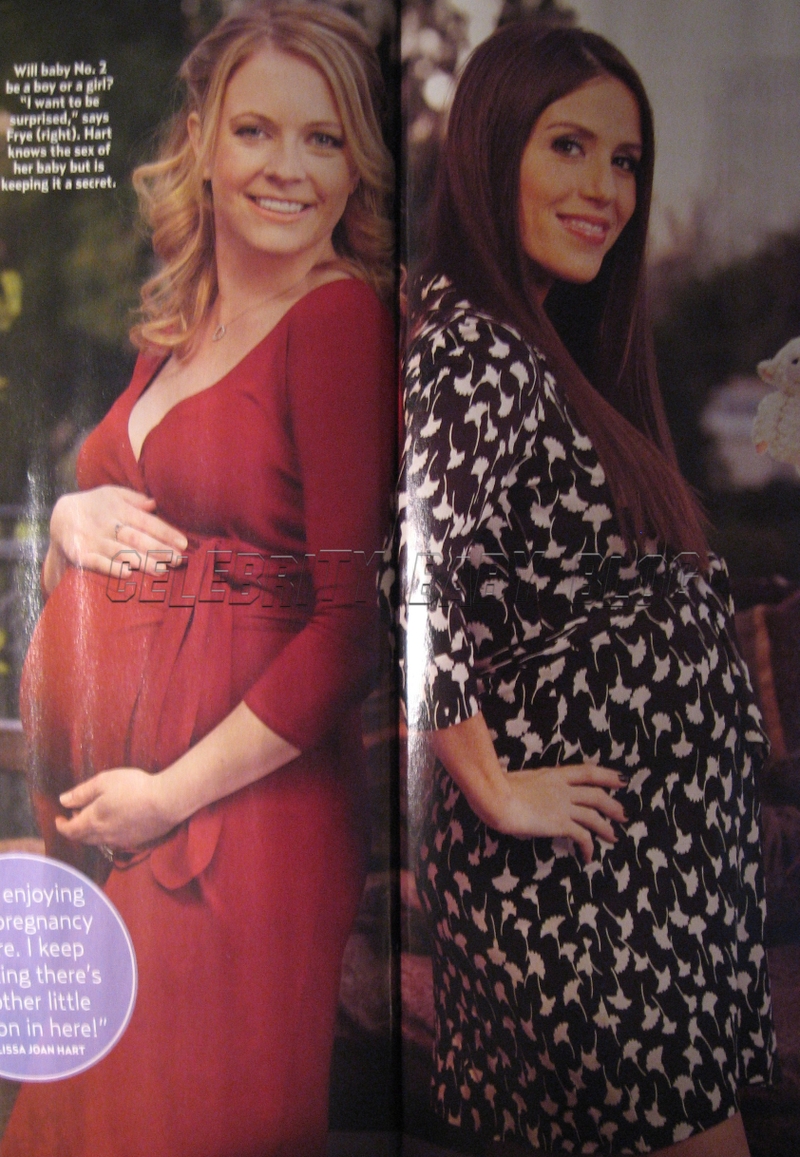 On their kid's personalities and what they like:
M: We each think our kid is the crazy one! My son is running laps, and Poet is a dainty girl who sits still — at least when I'm around.
S: She's very, very strong-willed.
M: But she seems…
S:
She's trying to play Miss Innocent! Because she knows you have the sweets. Melissa's house is filled with every cupcake and candy you can imagine.

Poet's into ballet. She's always dancing around the room. It's the most incredible part of my day.
M:
Last Christmas, Poet gave Mason a little green bus. He's obsessed with it. He pushes it around, saying, 'Bus, bus, bus.'

Mason also watches a lot of movies. His favorite is 'Mary Poppins.' We just put the movie on, and we all watch him do the penguin dance. He also loves to sing 'A Spoonful of Sugar.' He marched into my mom's house the other day, saying, 'Medicine! Down! Medicine! Down!'
When asked if they think their children will date someday, Soleil and Melissa latch on to the idea.
S: Oh, Melissa, how cute would that be?!
M: We'll have an arranged marriage!
S:
We've taken them out on dates. I think Poet's first date was with Mason. It was cute. We'd take them for walks in the neighborhood, and they'd hold hands and share bottles.
Both Melissa, who starred in Clarissa Explains It All, and Soleil, who was Punky Brewster, are close friends with other stars of that generation who have kids the same age, such as Life Goes On's Kellie Martin — mom to Maggie, 13 months — and The Wonder Years' Fred Savage, dad to Oliver, 16 months. Soleil says,
We have friends with babies in the industry. But I don't look at our friends that we have playdates with and that we grew up with as celebrities. They're friends and family.

Even when Melissa and I were child stars, we were both able to just be kids. I spent every summer at camp. It was never about the business for us. My daughter loves playing mak
e-believe. Growing up acting, it's all a part of it.
On the crazy LA preschool situation:
S: Oh, it's crazy. You'd think it's the Ivy League! I was pregnant with Poet, looking at preschools. The waiting lists in LA are, like, three years.
M: Ridiculous. Mark and I plan to move east (her family is on Long Island) before kindergarten. I found only one school I liked, and they wouldn't accept him.
S: I started Poet but then pulled her out. I couldn't let go of her yet.
M:
I wanted Mason to play with kids. When he's around others, he learns so much. We go to Gymboree class, and I swear he learned to walk because he was the only kid not walking!
Both women are due in March and were photographed at Melissa's LA home on December 11th.
Source: ET Online and Us Weekly, January 7th issue, p. 60-63.
Photos by Marc Royce.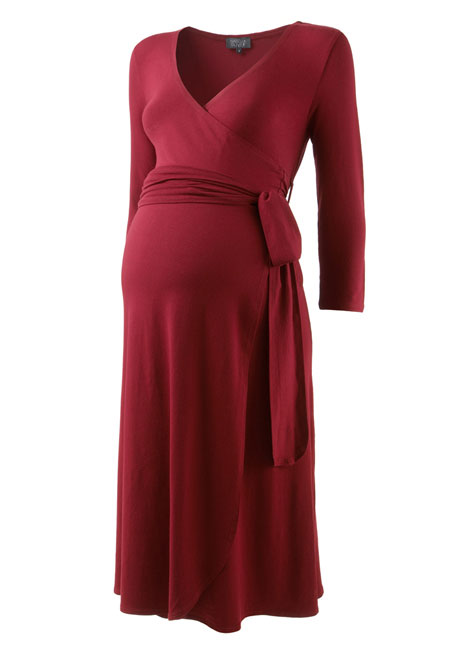 Melissa wears Isabella Oliver in both photos.In the first photo, Melissa wears the Isabella Oliver wrap dress in crimson ($124). In the subsequent photos, Melissa wears Isabella Oliver's wrap-around top in sea ($99).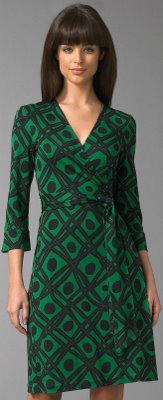 Soleil wears non-maternity Diane Von Furstenberg wrap dresses in both photos. Wrap dresses are a great Halle Berry-way to wear non-maternity as long as possible. In the first photo, she wears Diane Von Furstenberg's Julian wrap dress in Green Crop Circles from the Fall 2007 Collection. In the second photo, she wears Diane Von Furstenberg's Justin wrapdress in Black and White Ginkgo from the Spring/Summer 2007 Collection. Both may no longer available in-store, but if you love these styles or DVF, check Ebay or you can contact FashionForwardStore @ hotmail.com or go to dvfs.blogspot.com.
Soleil also wears a Jennifer Meyer leaf necklace — yes, designed by Mrs. Tobey Maguire.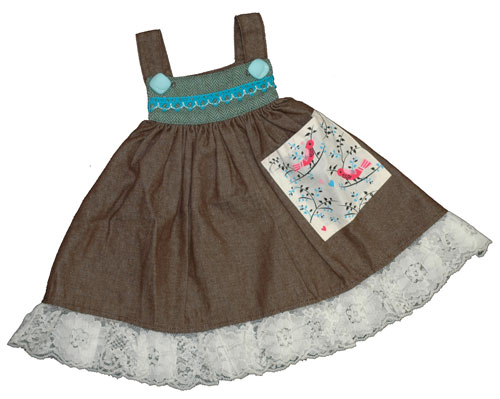 Poet is wearing a Misha Lulu balloon swing jumper ($32 for 6-12 months; $50 for 18-24 months; $43 for 4 years; $54 for 6 years).