McKenzie Ross following in footsteps of her mom Ann Curry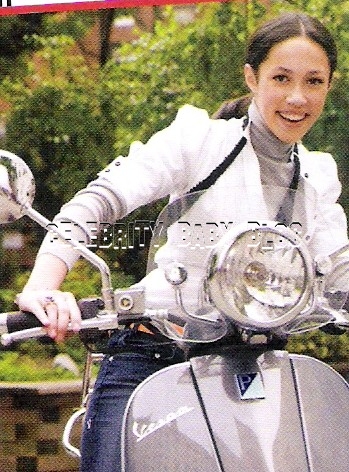 McKenzie Ross, 15, is proving that she is just as fashionable and caring as her mom, Today anchor Ann Curry, 51. McKenzie, known to her friends and family as 'Mac', graced the pages of Teen Vogue and discussed where her fashion comes from as well as charity work.
Click below to read the highlights.

Last May, the teen volleyball player participated in Teen Vogue's charity fashion show to raise money for women and children in Ethiopia. She wore a pink Thakoon dress and was shocked when her mother began to bid on the dress as well as Michael Kors and Donna Karan dresses.
I couldn't believe my mom was bidding on it!
The family went home with three dresses that evening, with McKenzie's mom giving her the Thakoon dress. The dress is still in her closet as she declares,
I'm waiting for a special occasion to wear it out.
Mac shows that she is her mother's daughter by her willingness to support charities like the Product Red collaboration, the Bono-cofounded effort that donates a portion of proceeds to help fight HIV/AIDS in Africa. When asked what was her must-have item, she replied,
I really want an item from the Product Red collaboration. I tried on the Converse but haven't been able to find them in my size yet.
Her charity work does not stop there. Last May, she and her mom donated their hair to Locks of Love, an organization that provides hairpieces to children suffering from a hair-loss disease.
But don't let her big heart fool you. Mac is a normal teenaged girl when it comes to clothes and while she loves designer clothes, she tends to go for outfits that are comfortable to her.
I love them. But I don't get to wear a lot of them. I dress to be comfortable because I'm doing so much all day. I do most of my shopping at American Eagle and Roxy.
While shopping, Mac is sure to bring her mom Ann along for advice on the outfits. Ann picked out Mac's middle school graduation dress — a white Juicy Couture dress — that the teenager wasn't quite sure about.
My mom will pick things out for me that I would necessarily think would work , then I'll try them on and be completely surprised.
The two love to shop and Ann isn't the only one giving fashion advice. Mac gives it right back to her mom. Ann said,
I'll try something on, and she'll say 'Mom, not the best.' Then she'll pick out something else that I end up loving.
And sometimes the mother/daughter pair have their eyes on the same item but that is okay. Mac says of the situation,
We'll share it. My mom already told me I could borrow her Michael Kors dress. She's pretty nice about loaning me things, as long as I give them back.
McKenzie's dad is Ann's husband, software executive Brian Ross.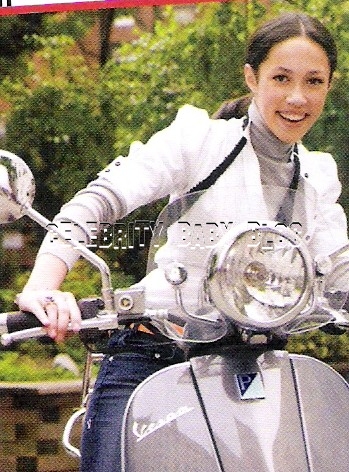 Source: Teen Vogue Magazine; December/January issue, pgs. 111 and 116
Thanks to CBB reader Heather.