Reverend Run and wife Justine Simmons welcome Miley Justine
In better late than never news, Reverend Run, 43, and his wife Justine Simmons, 42, adopted an American-born baby girl in September, whom they named Miley Justine Simmons. Miley was one month old when they brought her home and will make her debut on the family's MTV reality series, Run's House, in January.
The couple lost their first daughter together, Victoria Anne, an hour after birth when she came into the world with a condition known as omphalocele.
Justine said,
People say, 'You need to mourn,' and you do, but only a little because the more you mourn, the more you want to mourn. I would have landed in depression.
The couple decided to adopt Miley — now 4 months — because, as Justine says,
I wanted a girl really bad, and I knew I wasn't going to try again. That could have really messed me up.
The couple had been planning to adopt for a while. Back in March, she told Essence magazine,
We take for granted that we can just have a baby. But I couldn't.Maybe part of the reason God let this happen is because He wanted us toadopt.
Run added,
She's brought so much energy to the house. My wife cried the other day when Miley busted out laughing. It's heaven to have this baby come into our house at this time, at Christmas.
Rev and Justine have been married for 12 years. Rev has three children from his first marriage, Vanessa, 24, Angela, 20, and Joseph "JoJo," 18, and two sons with Justine, Daniel "Diggy," 12, and Russell "Russy," 10.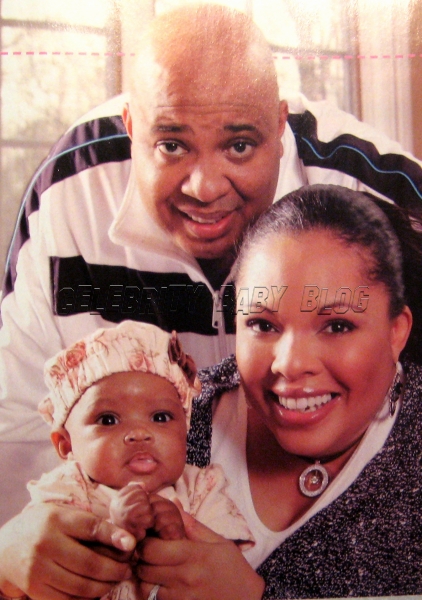 Source: US Weekly, January 7, 2008 issue