Brad Pitt and Angelina Jolie out with kids in New Orleans
Actors Brad Pitt, 43, and Angelina Jolie, 32, stop to repair the chain on Angelina's bike while out taking a ride with their children in the French Quarter of New Orleans, Louisiana. Zahara Marley, 3 next month, rode behind Brad, Pax Thien, 4, and Maddox Chivan, 6, rode in the cart behind and mommy Angelina had Shiloh Nouvel, 19 months, behind her in an attached seat. The family are in New Orleans through Christmas. More at Just Jared.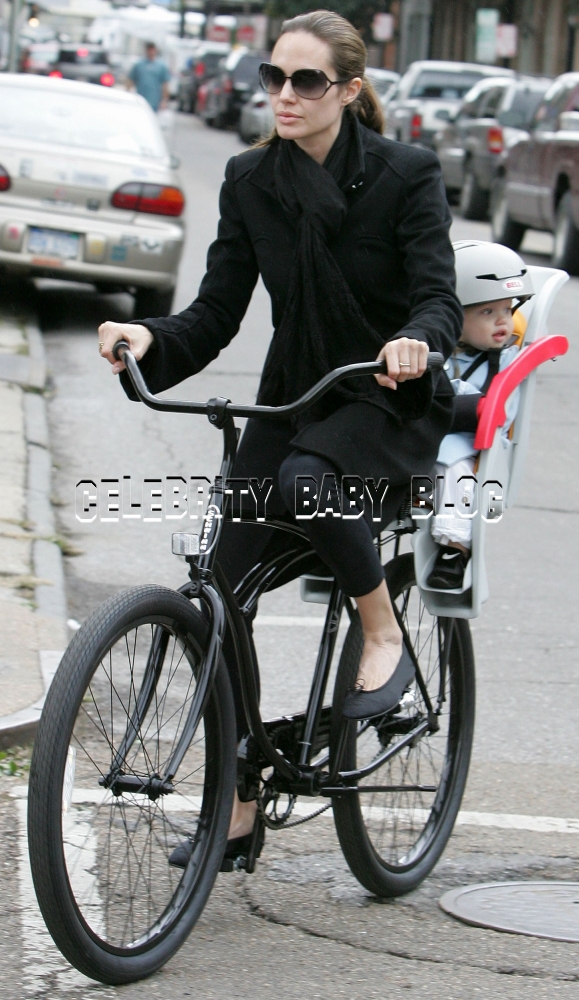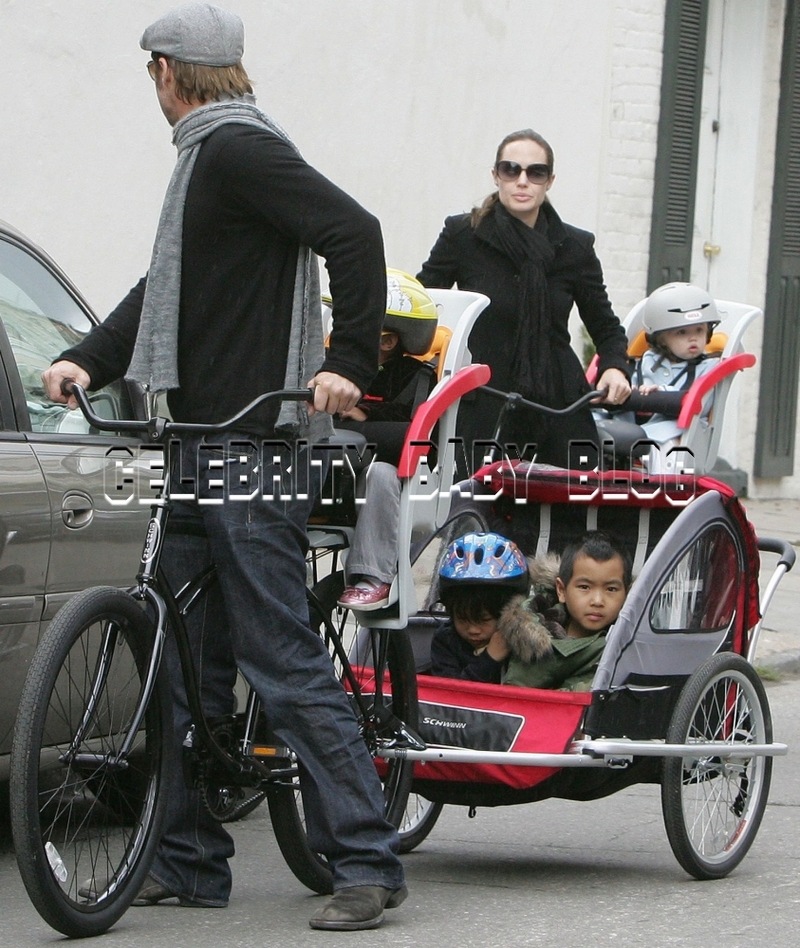 Photos by Splash News Online.