Here are some great gift ideas for your older kids. Impress them with how hip you are- we won't tell.
Bookmark this page and come back regularly!
This Holiday Gift Guide is sponsored by Artistic Sensations – Artisticsensations.com.

Artisticsensations.com- where whimsical meets practical in the art of children's room design.Kids custom bedding, children's furniture, kids room décor and more.
Call 866-777-7738 – toll-free 24 hours a day.
Save 10% when you use coupon code art10.
---
For our gift suggestions, click Continue Reading.

School Age Kids: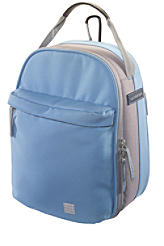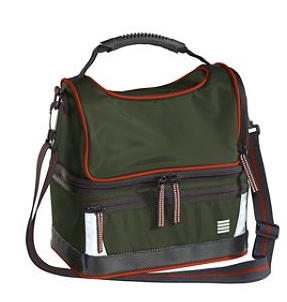 Lands' End CleanSweep Solid ClassMate™ Lunch Box
and Lands' End ThermaCool Lunch Box
: If the ones you bought in September have already given up the ghost,these are perfect replacements that will last through this school yearand beyond. The interiors are so easy to clean–no seams, andleakproof, and you can pull them out to rinse under the faucet, solunch is neater and a better part of your kid's day. The ThermaCoolholds a full-size thermos, too.
(Reva)
6-8 Year Olds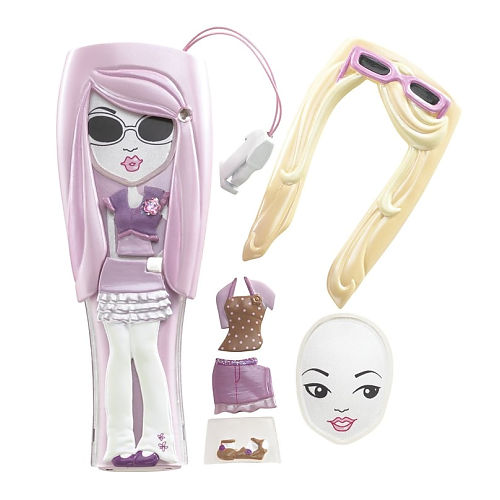 If your girl has been asking for an iPod, you might want to look into this product. Barbie Girls by Mattelis an mp3 player that brings the infamous doll to life. You can dressthem, accessorize them and even take them online and watch them play.With a parent's permission, children can go to barbiegirls.com andcreate a virtual life for their doll. Does an iPod do that?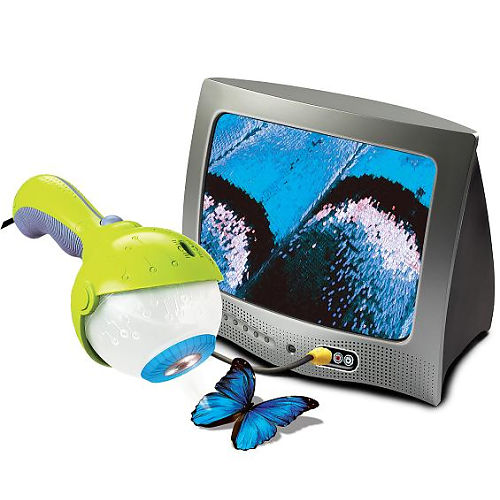 Science meets fun with the EyeClops Handheld Bionic Eye by Jakks Pacific.It magnifies items up to 200 times the regular size, making somethingas simple as a human hair something amazing! Kids will delight atfinding everyday objects and viewing them under the "digitalmicroscope" on their TVs.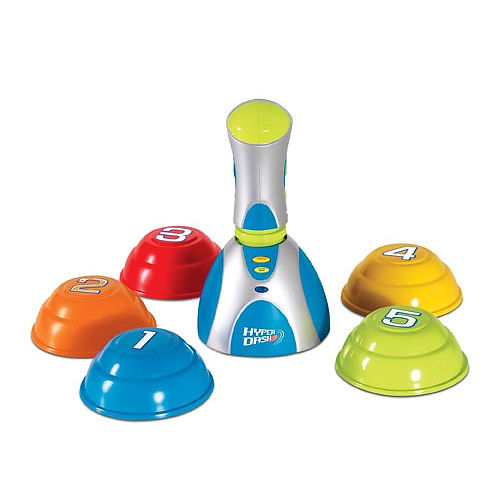 Take family game night off the board and into the world around you with Hyper Dash by Wild Planet.Play in teams, heads up or even alone by setting up the numberedtargets throughout the room or even house. Follow the announcer'scommands and see if you can beat the time of your opponent.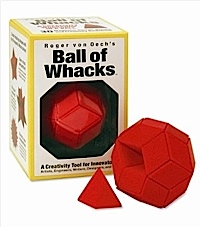 Keep your kids busy on long car rides without a DVD player or handheld electronic game with the Ball of Whacks.They'll have lots of fun arranging the 30 magnetized pieces intodifferent shapes. Get each of your kids one and challenge them to seewho can make the most interesting designs, or the same design fastest.
CBB Deal: Save 10% with code CBB10 at juvieshop.com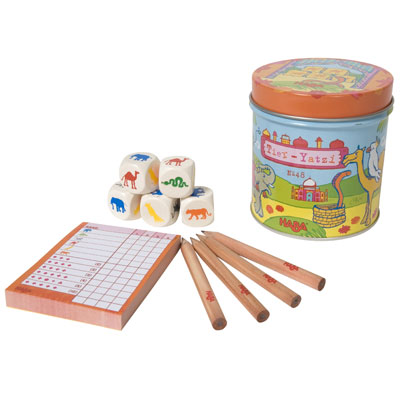 Animal Yahtzeefrom HABA brings Yahtzee to a younger crowd. Kids roll the animal dice and thenadd up their points. The person with the most points at the end wins.The game comes packed in a tin that makes this game easy to tote alongwherever your adventures may take you.
CBB Deal: Get free shipping on orders over $35 when you enter code 2007CBBFS at checkout at Oompa.com. (expires 12/1/07)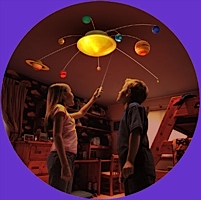 How neat is this? A remote-controlled Solar System Mobile on the ceiling of your kids' room! I better not show it to my husband or he'll want one.
CBB Deal: Save 10% with code CBB10 at juvieshop.com

9-12 Year Olds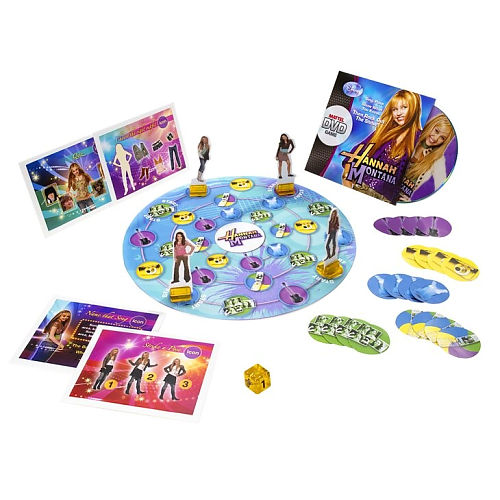 Fans of the hit Disney Channel Show "Hannah Montana" will love the Hannah Montana DVD Board Game by Mattel.Made for play with your DVD player it comes with trivia, dances, songsand clips from the show. Put your "Hannah Montana" fan to the test andsee if they really know the show.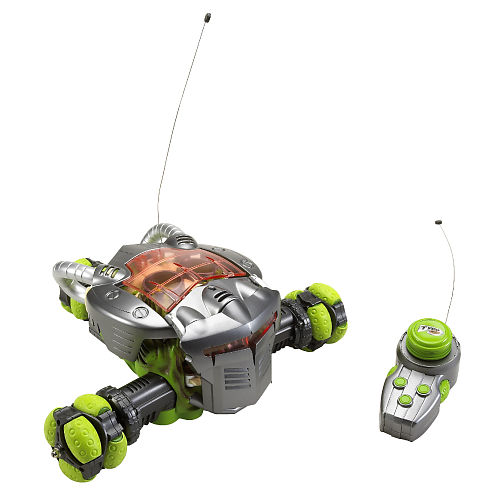 Tyco R/C Tri-Clops Mutant by Mattel is a three-wheeled R/C vehicle that can go in just about anydirection. It has pincer claws, laser sighting and a rapid-fire discshooter. Best of all the remote is a unique gamer-style controller thatlet's kids feel like they're in complete control of the Tri-Clops atall times.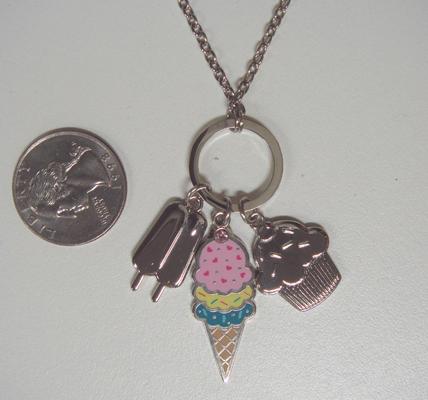 Adorably sweet! What tween or teen girl wouldn't eat up Loungefly's Dessert charm necklace with three yummy trinkets on an O-ring, with a 22"chain? (Quarter not included!) ($22)
CBB Deal: Save 10% with code CBB10 at juvieshop.com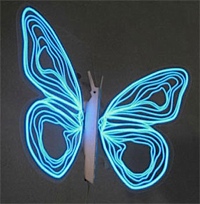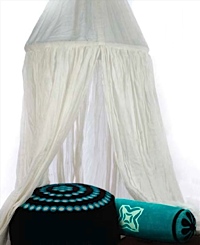 Jazz up her room with this cuteElectroluminescent Fabric Butterfly Light or cotton canopy.
CBB Deal: Save 10% with code CBB10 at juvieshop.com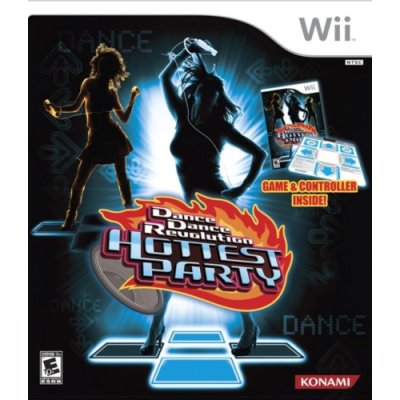 Dance, Dance, Revolution gets even more amped up with Hottest Party forthe Nintendo Wii. The soundtrack includes popular music from the pastfour decades. Competition takes on a whole new level when you wave theWii remote and throw obstacles at your opponent.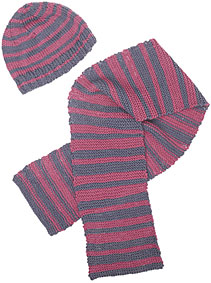 For the kid who wants to learn to knit, KnitPicks has a Beginner's Knitting Kit,which includes everything they need to make their first hat and scarf.I especially like this kit because it includes wool yarn, instead ofacrylic which is what most kids kits have.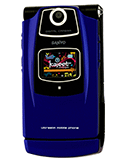 For the tweener who's been hocking you for a cel phone, consider a kajeet phone,the first (and only) pay-as-you-go cel phone for kids. Unlike "kiddie"phones or add-a-line family plans, kajeet is a full-featured,customizable cel phone and plan with no contract, activation,cancellation fees and no surprise overages when the bill arrives.They'll love it because, besides talking on it, they can take photos,customize with wallpapers and ringtones, chat via AIM, send text andpicture messages and play games. You'll love it because you can controltheir usage- when they can use it via the TimeManager (like before, andafter class, and off after bedtime), who they can talk to via theContactManager, what you'll pay for via the WalletManager (calls tofamily- yes, text messages to their friends- no), and what featuresthey can use via the FeatureManager (turn off IM or downloads). Ituses a reliable cel service (Sprint) and Currently they offer five phones so your kid is bound to find one she likes (ranging from $50-100).
Available atLimited Too, Longs Drugs, Toys R Us, Best Buy and online at kajeet.com.Refill cards are available at CVS/pharmacy and online.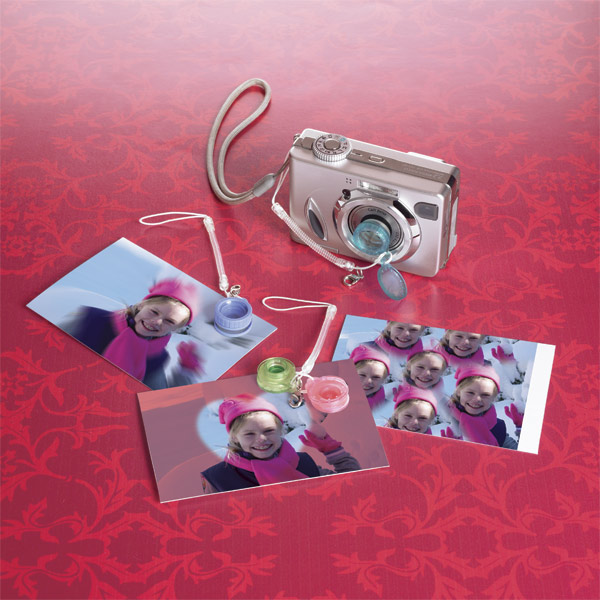 If you're looking for unique stocking stuffers or Hannukah gifts for a teen shutterbug, check out these Jelly lenses at The Container Store.Using a repositionableadhesive, each lens fits over the camera lens to create one of threeeffects: starburst, heart frame or diamond facet. They can be usedwith camera phones or compact digital cameras (not SLRs). Each lenshas a loop to attach it to the phone or camea and a protective cap. At$5.99 each, you might want to get all three!
Teenagers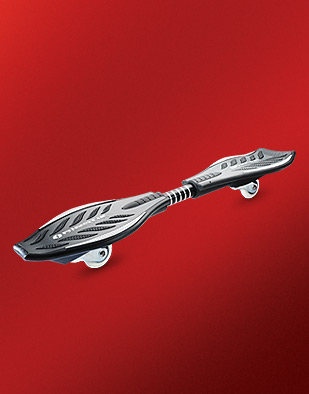 Words cannot easily explain this amazing, new product from Razor- the RipStik DLX.It has two caster wheels attached to two concave decks that flexindependently around a central aluminum torsion bar, providing you withan amazing "ride." You simply create a twisting motion and it providesall the acceleration and momentum you need.

The hottest game to hit consoles gets a rock redo! Guitar Hero III:Legends of Rock by Red Octane has an amazing soundtrack with mastertracks by artists like, The Rolling Stones, Beastie Boys, Muse andPearl Jam. Take your air guitar skills up a notch and see if you canpass the test.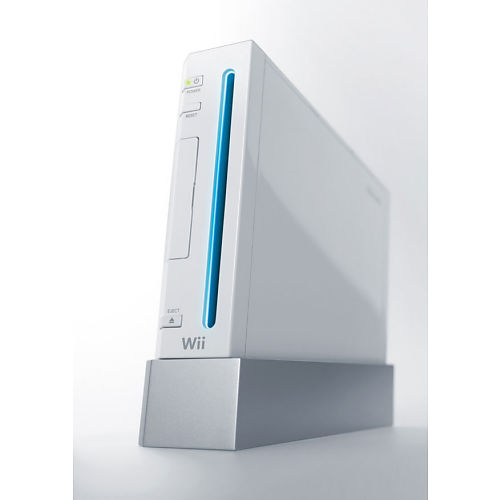 It's been over a year and the Nintendo Wiiis still
one of the hardestproducts to find on shelves. If you can find one, you'll definitelydelight your whole family this holiday season. Game play takes on newlife with a remote-stylecontroller that makes couch potato gaming a thing of yesterday. Eachgame requires physical interaction.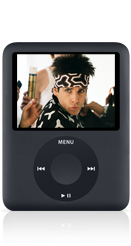 Does your kid not have an iPod yet? What a great time to get one for them! The iPod Shuffleis just $79, comes in 5 colors, and lets your kid store up to 240songs. (The Shuffle is the only iPod that doesn't have a screen.) Thenew Nanohas a video screen and is a great compromise between the Shuffle andClassic- for $149, you can store up to 1,000 songs; for $199, you canstore up to 2,000 songs and choose from 5 colors. The Classic (which I have) starts at $249 and stores up to 20,000 songs (for another $100, you can store up to 40,000 songs). The new iPod Touchis for the kid who has everything. It looks like the new iPhone, has atouch sensitive screen instead of a and you can go online via WiFi butyou can't make calls with it. $299 for the version that holds up to1,750 songs and $399 for the version that holds up to 3,500.
If you intend to use the iPod to watch movies, I advise springingfor the Classic because the Nano only holds 2-4 hours of video, whilethe Classic holds 100-200.
Apple.com is offering free engraving and free shipping on their Gift Guide items.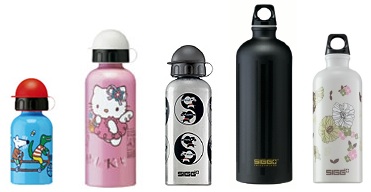 I predict that Sigg bottles are going to be the hot stocking stuffer this year for kids, teens, and adults. They're durable,leak-proof,and suitable for all beverages juices, energy drinks and more plusthey're non-toxic, dishwasher safe and environmentally friendly. Pickup one for every member of your family and stop buying individualdisposable water bottles. For the toddler, how about the 0.3L Maisy with optional handles, for the little girl, the 0.6L Hello Kitty, for your too-cool-for-school son, the 0.6L Ninja, and for your thirsty husband, a 1.0L Classic. Don't forget to pick up a super styling Lifestyle bottle for yourself, your mom, your sister, best friend, etc.!
CBB Deal: Save 10% on your order at mysigg.com when you use coupon code SIGGhead777.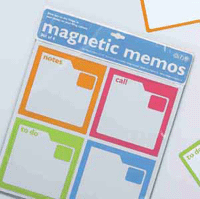 Let their friends leave notes on their locker with these fun magnetic memos from LiViNG Goods. A set of four of the 4" square write-on/wipe-off magnets will only set you back $14 at OnlineOrganizing.com.
For the teen girl



Finders Key Purse keepsyour keys or cel phone tethered to the top of your purse or diaper bagso you never lose them in the abyss again. The decorative/charm sidehangs out of your bag while the other hangs in your purse- just hookyour keys on it. Gravity keeps the keys inside and the decorative partkeeps it easily accessible. It also works with briefcases, pockets andbackpacks. They come in over 50 charm styles and for only $6.95, everywoman I know is getting one for the holidays! They also have ones justfor cel phones.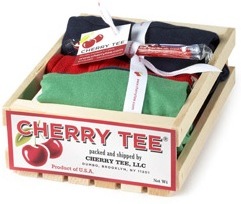 You can never have enough new t-shirts so any of Cherry Tee'sgifts will be appreciated by any female. Packaged adorably in smallwood crates, buckets, or totes, the tees inside are high quality at anaffordable price. Others in this price range tend not to retain coloror shape as long through washing. Plus every tee purchased, single orgift set, comes with a cherry candy… it just makes you feel special,like some thought actually went into it.
CBB Deal: Enter CBBCT10 for 10% off any purchase and free standard shipping on all orders $75 or more (through 12/10).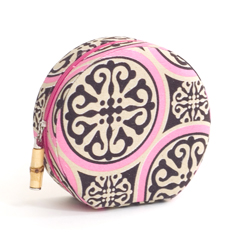 For my birthday this past year, my husband gave me a leather jewelrytravel case- something I would not have bought for myself but isgetting a lot of use. Small and compact, they hold your jewelry andlook pretty. What woman wouldn't like one? Toss Designs makes a great round one in several patterns- the Menlo Corduroy is my favorite. Pair it with the coordinating Vanity Tote for the perfect travel gift. ($22-46) (Be sure to check out their other items because they are all wonderful giftables.)
Save 10% at tossdesigns.com when you use coupon code cbblog through 11/30/07.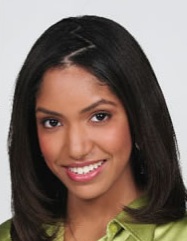 Styl Styk Hair Part-ner.This hot pink comb-like tool helps create parts that will give hairvolume, hide dark roots, and produce snazzy but simple hair styles forgirls and women of all ages. It's one of those things you might see onan infomercial but it really works! I'm a total spazz and I can doit. For $17.95, you get two combs that help you create 14 differentstyles including zigzagging and offset parts. I love that their websiteincludes how-to videos.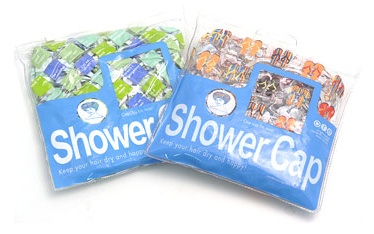 I like these cute shower caps in different patterns at Wrapables.com. Choose from the Flip Flop, I Love Me, and Ooopsy Daisy patterns ($9.95).
For more toy ideas for kids 6-8 and 9-12, visit Bronwyn's gift recommendations at kids.aol.com.
For even more gift suggestions, visit CoolMomPicks.com