2007 Favorite Celebrity Pregnancies: Mom-to-be #6


We have begun our countdown of the top 10 celebrities who announced their pregnancies this year, but are yet to give birth.
It seems like Hollywood babies are born everyday, and although they are all very special to their parents, only a few are born into instant celebrity. While they are pregnant, their every move and action is watched closely over by the public. For this reason, we bring you the top #10 women who announced their pregnancies in 2007 and will give birth next year.
We asked Celebrity Baby Blog Readers to nominate their favorites and then had you vote — over 2,500 of you responded! Over the next 10 days, we will present you with these 10 moms-to-be.
Continue reading to see who expectant mom #6 is.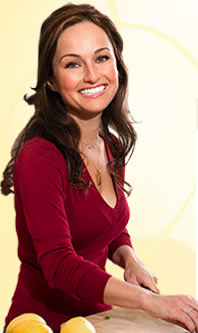 Your pick for the #7 celebrity mom-to-be is Giada De Laurentiis.
TV Chef Giada De Laurentiis, 37, announced on the Today show in early November that she and husband Todd Thompson, a clothing designer for Anthropologie, were expecting their first child together. Due the first week of April, she has said that the baby is a girl and that she is 18 weeks along. Giada discussed her pregnancy and revealed that while they weren't planning a baby they are definitely happy about the impending arrival of their first child;
It was a complete surprise — not planned at all. It was never that we didn't want children; it was more like, "If we have them someday, great. If not, that's fine too." So when this happened I was shocked, and the first thing I said to my husband was, "How is this possible?" And he looked at me, laughing, and said, "You know how it's possible." Which I did — it was just that in almost 18 years together, we'd never run into this before.
While we haven't seen or heard a lot about her pregnancy, we look forward to hearing more and meeting their daughter after her arrival in April.