Update: Tim Burton and Helena Bonham Carter welcome a daughter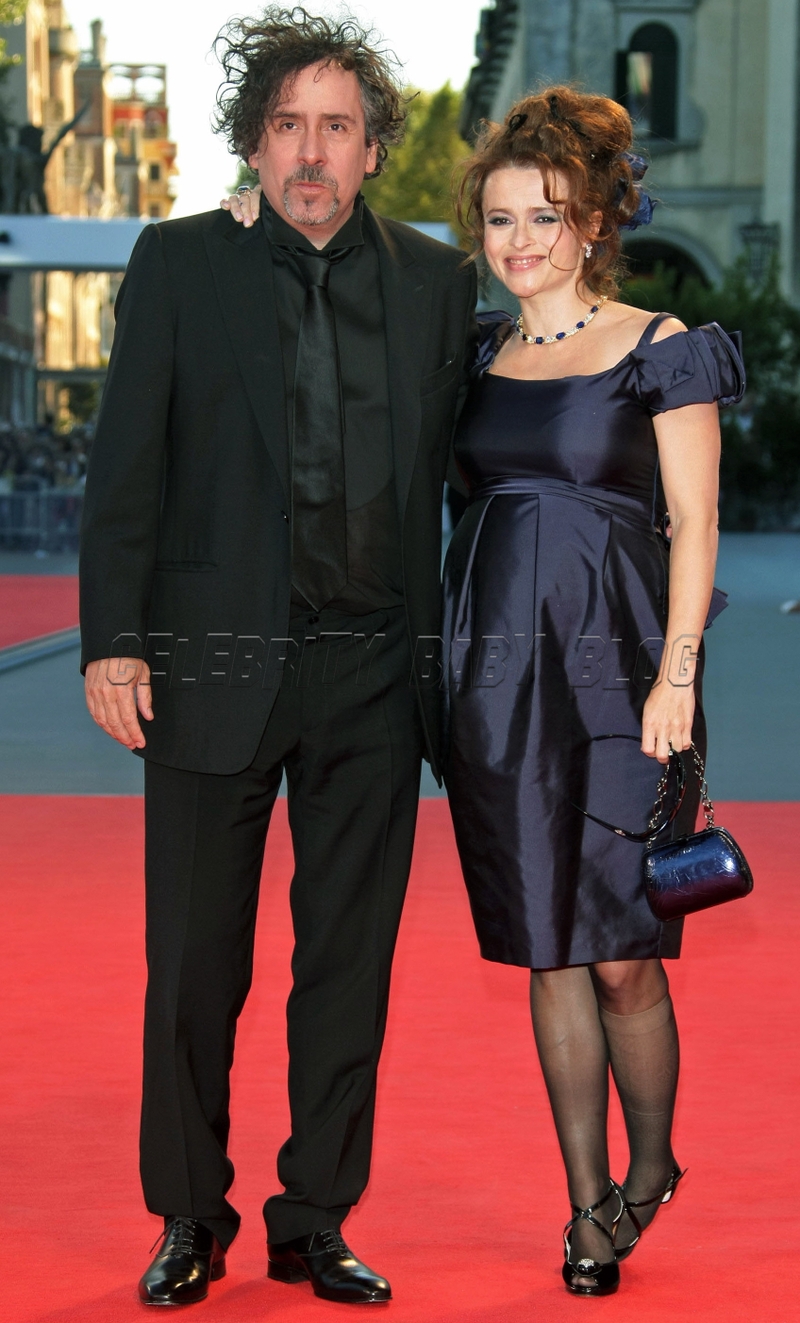 Update: Our source was correct! Helena gave birth to a baby girl in London last evening, her US rep confirms to CBB. Her UK rep told People,
They are absolutely delighted they have a daughter. It's a lovely Christmas present for thefamily.
The couple will not be releasing details at this time, except that she was 7 lbs, 12 oz. They had not found out the sex of the baby prior to the delivery.
On Thursday, Helena told People,
We were talking about inducing, and Tim got a call from his assistant. I do look like a globe, soit's kind of funny. I am very round. I just can't wait. It's hard to imagine we can make anything other than Billy.
Update 1:30 pm: We have heard that Helena and Tim welcomed a daughter last evening. Although the source seems trustworthy, we caution that we have not used them before and do not know how reliable they may be.
Again, if we receive more information, we will update.
Originally posted December 15th: From what actress Helena Bonham Carter, 41, said on Thursday, it appears that she and fiance, director Tim Burton, 49, may be parents for the second time by now. The actress stated when asked about her recent Golden Globe nomination,
Tim's assistant gave us the news. We're in the hospital because I'm supposed to have a baby tomorrow. It comes at a time when there's a larger event happening, an event almost as large as my stomach right now.
The new baby joins big brother Billy Ray, 4. The couple announced the pregnancy in August, with Helena opening up about their fertility struggle in October.