Celine Dion ends five year Vegas stint, looks forward to 'being mommy'
After a five year stint in Las Vegas, Celine Dion put on her final performance at Caesar's Palace Saturday night. Celine, 39, signed on for the gig in 2000, but during the show's planning and preparation, she became pregnant with her first child, René-Charles, 7. The French-Canadian singer shared concerns with her husband/manager Rene Angelil, admitting she wasn't sure if she should continue the show.
I had a life for the first time. I knew then that I wanted to have more success as a mother than a singer.

At one point, it was like feeling like the Titanic was about to sink again. But we believed and we went on with it. Even though the vibe was not that positive for us.
Rene urged Celine to press on, telling her the record-breaking $100 million contract made it impossible for her to quit. Celine took Rene's advice, and since opening day in March 2003, she performed to more than 3 million fans, earning over $400 million. Some of those fans paid over $1,000 per ticket on eBay.
During her final number on Saturday, Rene and René-Charles joined her onstage, where René-Charles grabbed at rose petals raining down from overhead, handing them to his beaming mother.
After the show, Celine declared the massive effort was worth all the trouble
Most of us have left our families behind to give ourselves every night. I can assure you it was worth it.

Tomorrow morning, it will be back to reality and back to [being] mommy.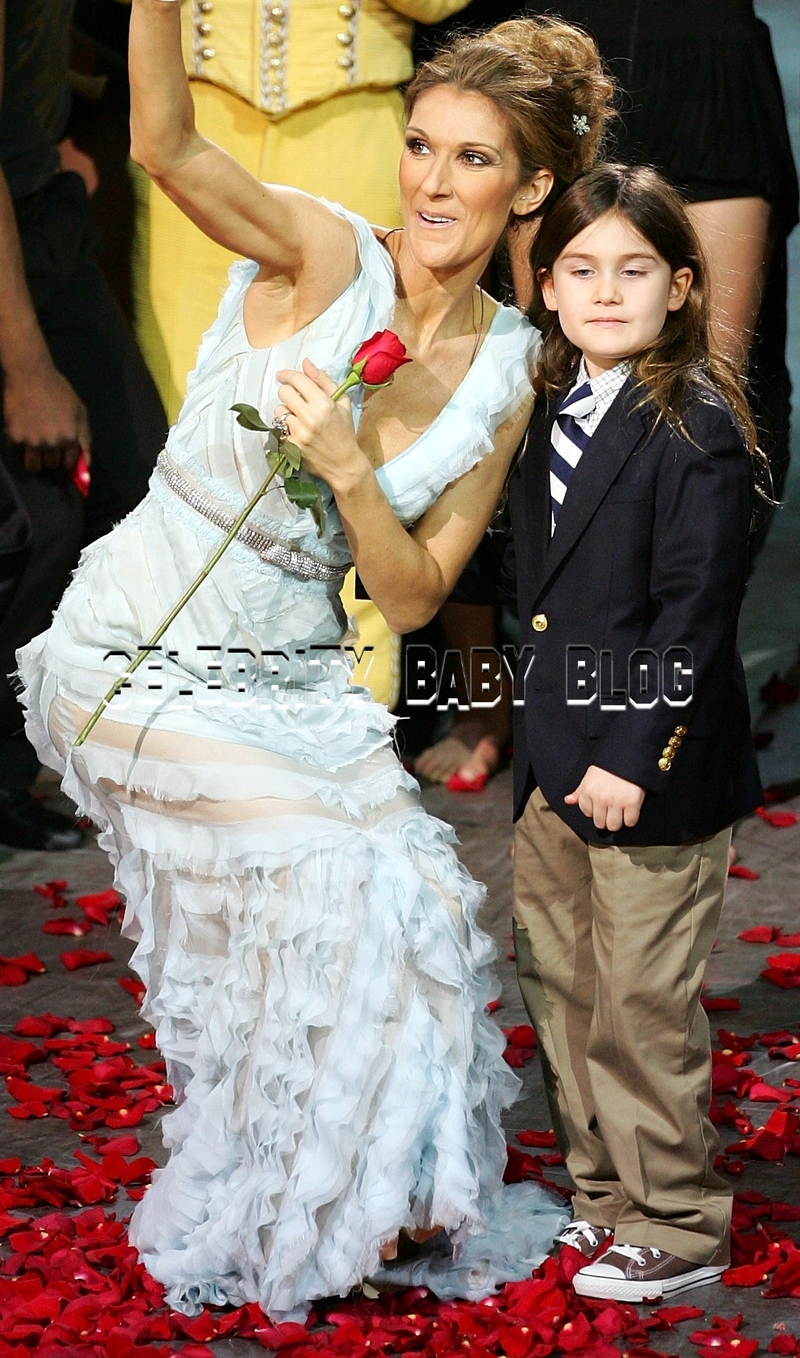 Photo by Ethan Miller/Getty Images
Source: AP