Julia Roberts keeps nomination in perspective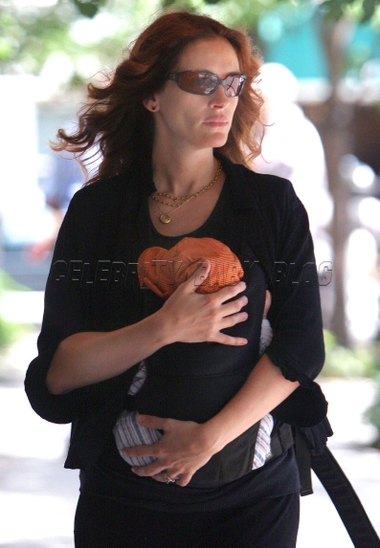 Julia Roberts says that Christmas for her — as it does for so many — revolves around food. The 40-year-old actress says her 3-year-old twins Hazel and Phinnaeus are "just starting to figure out Christmas and the specific holiday," and Julia has a definite idea of what traditions she'd like to pass on to the kids, which include 6-month-old Henry.
It's a good food holiday in our house. So, I think, you know, the baking we do, the cookies with the icing.
As she celebrated her Golden Globe nomination yesterday for her supporting actress role in Charlie Wilson's War, Julia kept the honor in perspective, telling Matt Lauer on the Today show,
Usually the triumph of my day is everybody making it to the potty.
Hazel, Phinnaeus and Henry are Julia's children with husband Danny Moder.
Source: People