Katie Holmes says Suri loves 'coloring and creating'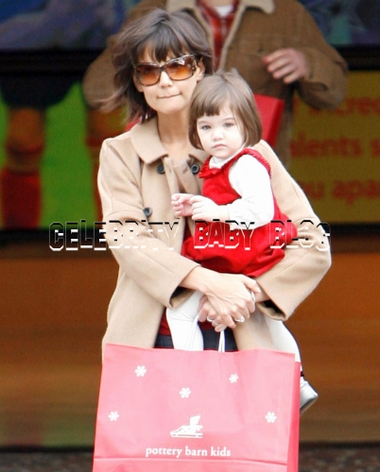 It sounds like those who are waiting with baited breath for baby #2 for Tom Cruise and Katie Holmes can come up for air. In a new interview with In Style, Katie says that while she would love another child, she's also "in no particular rush" to make Suri, 17-months, a big sister. Her daughter, Katie says, is "talking up a storm, running around, so aware" — and is more than enough to keep her busy.
[Suri] loves coloring and creating. She's a great mimic and dancer. She came to the photo shoot yesterday and was into all the shoes.
Katie added that she's "mostly shocked at how quickly she grows." When Suri was born, Tom was "by my side the whole time," Katie revealed.
I couldn't have asked for a more supportive human being. He had the room ready, candles everywhere, pictures in frames. It was very homey and beautiful.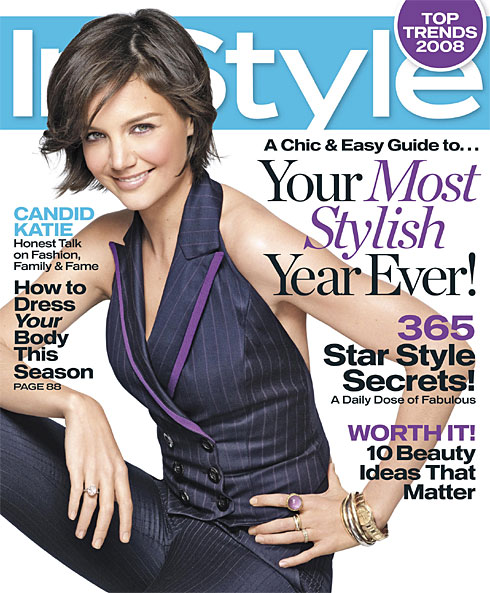 The actress — who turns 29 next week — says that her goals in life are "simple."
I want to go to sleep knowing I made my family happy, I made myself happy, and I worked hard in all aspects of life.
Katie and Tom were married in November 2006.