Favorite Celebrity Babies born in 2007: Baby #7

It seems like Hollywood babies are born everyday and although they are all very special to their parents, only a few are born into instant celebrity. For these babies, their birth and eventual life among the fellow rich and famous is filled with constant harassment and speculation from the paparazzi, an instant role as a fashion icon, as well as automatic placement in the hearts of the public.
We asked Celebrity Baby Blog Readers to nominate their favorites and then had you vote — over 2,500 of you responded!
Click Continue Reading to see which two babies tied for #7, as voted by Celebrity Baby Blog Readers! (There was a tie for baby #7 so the count-down starts at 10 but there are 11 babies.)
Your #7 pick for Favorite Baby Born in 2007 was a tie between Maxwell Alston Sutter and Frances 'Frankie' Pen Benioff.
Maxwell Alston Sutter was born to reality TV couple Trista and Ryan Sutter (they met on The Bachelorette) in July of this year. Max is the first child for the couple, who had been trying to conceive for some time. Trista and Ryan celebrated with a baby shower and entertained their guests with t-shirt bars where they could create custom designed tees to take home with them.
Since the birth, Trista has been spending the majority of her time with Max as well as working on her diaper bag line, Trista Baby — look out for a giveaway in the near future. Ryan works as a firefighter. The family recently traveled to California to appear on The Bachelor — Max also made his prime time debut. Trista has also spoken to US Weekly about loosing the baby weight and shared an exclusive photo with us. We look forward to hearing from and seeing more pictures of this gorgeous family.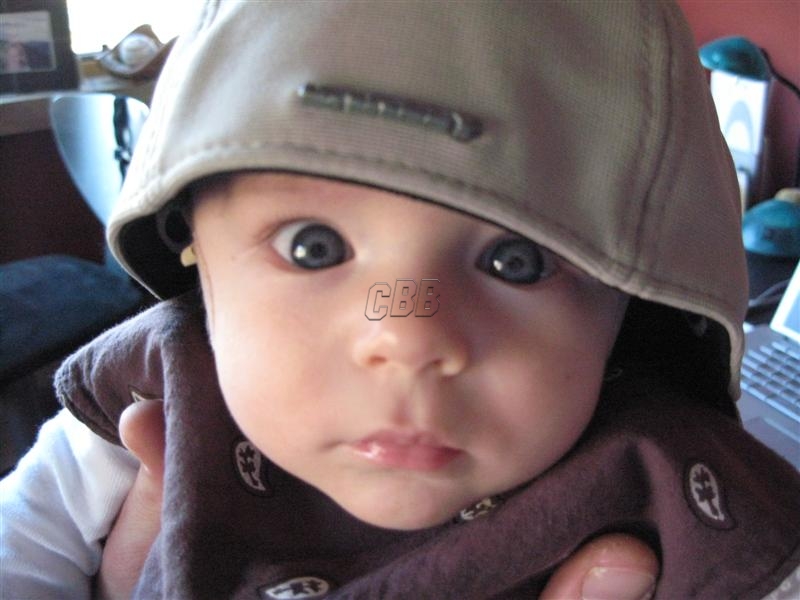 Photo for use exclusively on the Celebrity Baby Blog, Inc.
Actress Amanda Peet, 34, and her fiance David Benioff announced in September last year that they were expecting their first child together — a baby girl. The pregnancy even earned Amanda the nickname 'Fatty.' The Studio 60 star delivered her baby girl — Frances 'Frankie' Pen Benioff — on the 20th of February this year and since then we have seen a variety of pictures of them out and about — including at the writer's strike in LA last month. Not only is Frankie an adorable celebrity baby — she is famous in her own right, as one of the face's of Gap.