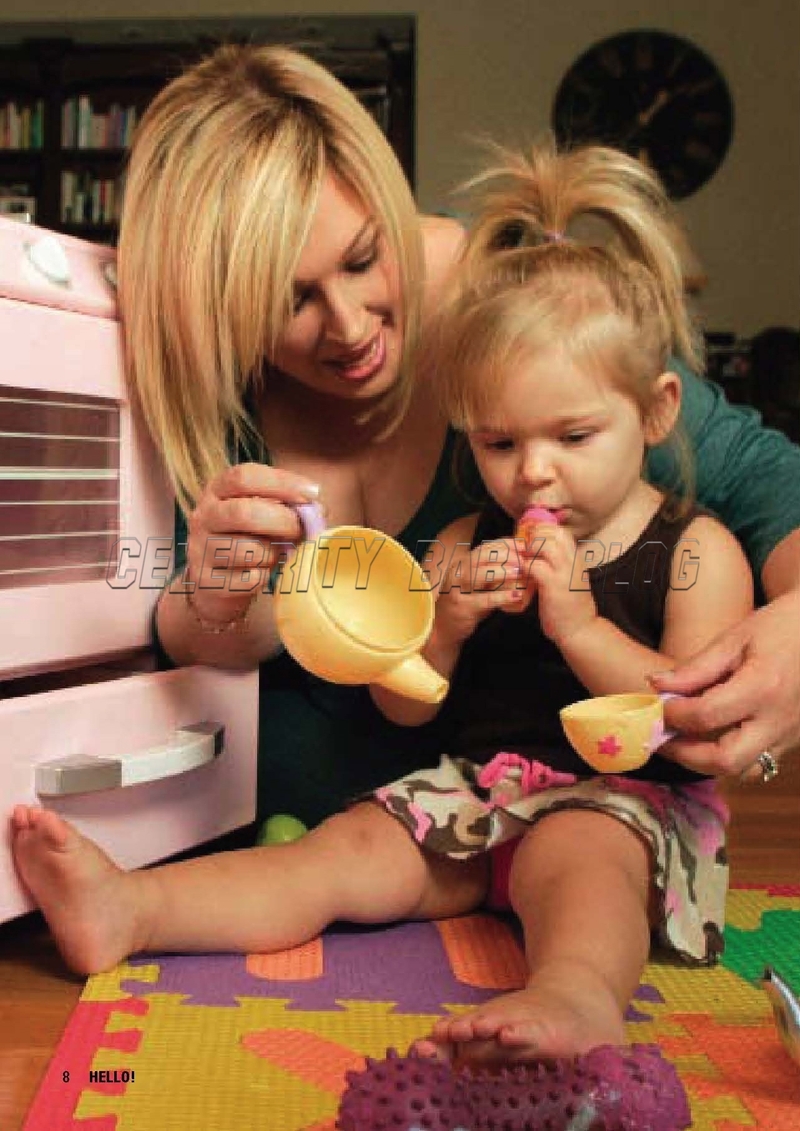 Singer (and celebrity baby in her own right) Carnie Wilson, 39, recently posed for a photoshoot in her home in celebration of the release of her new CD, Christmas With Carnie. Carnie — daughter of the Beach Boys' Brian Wilson — and husband Rob Bonfiglio are proud parents to daughter Lola Sofia, 2 ½.
Click below for photo and interview highlights.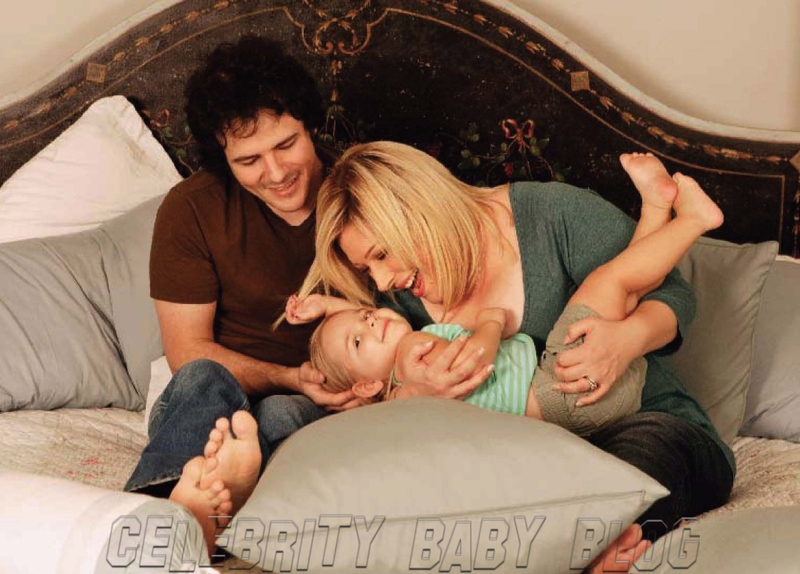 On Lola's singing: She sings 'Twinkle Twinkle Little Star' on our answering machine.[On the new album,] little Lola sang 'Santa Baby' a little off-key. If it was up to me, I'd have her introduce every single song. She is the cutest thing you've ever heard in your life.

It was hard for me not to want her everywhere. But we had to make a decision, so we had her say, 'Merry Christmas, everybody,' blessing everyone with a beautiful Christmas. She is just a munchkin of love. I'm so happy everybody gets to hear her.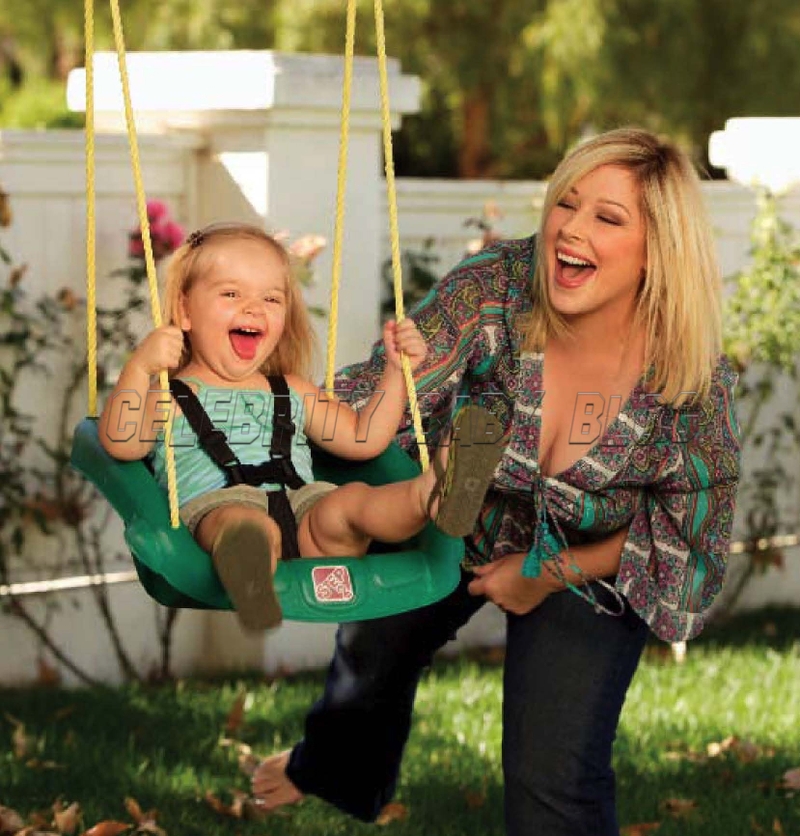 I think being a mom and celebrating Christmas with your children is very, very special… Christmas with Lola has taken on a new meaning. You want it to be for them now. Although Lola's already had every present and she's not even three! (laughs)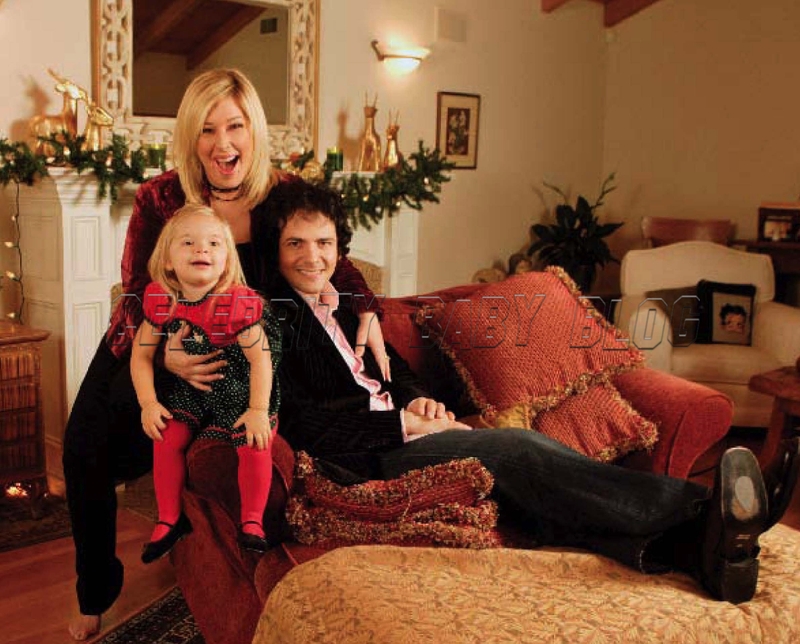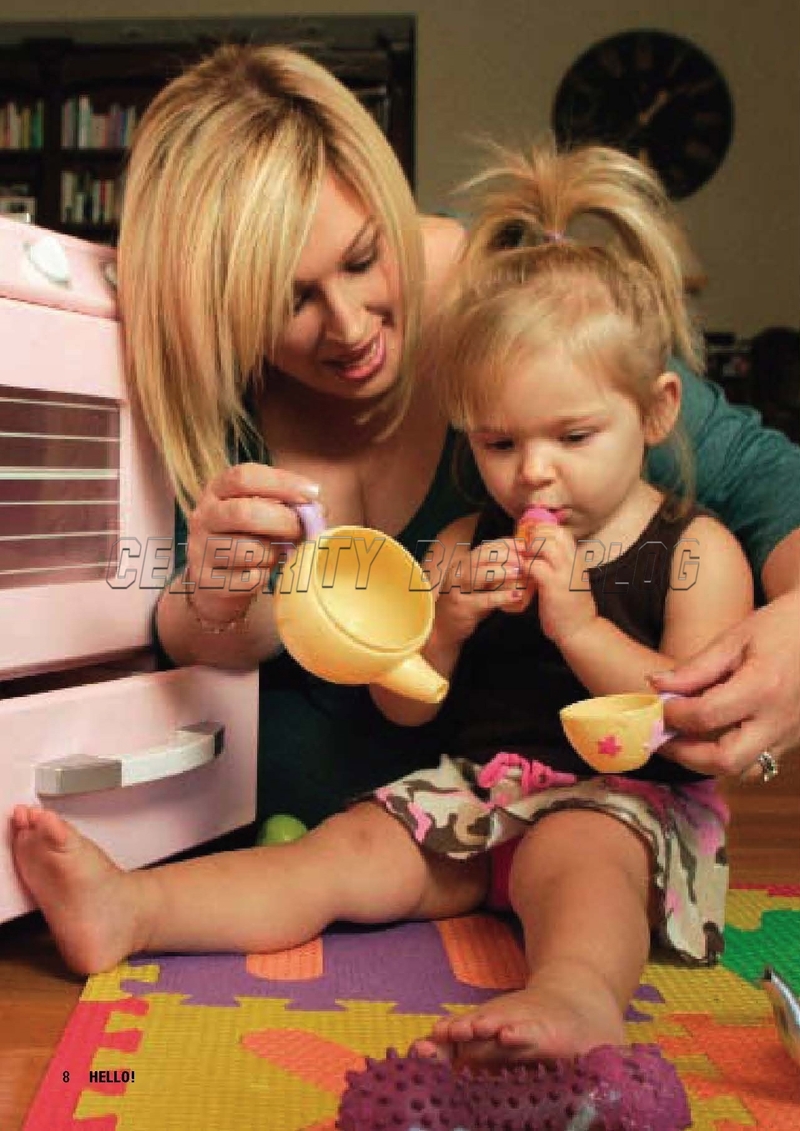 Source: Hello!
Photos by Mark Mainz for Getty Images.
Thanks to CBB reader Jennifer.
---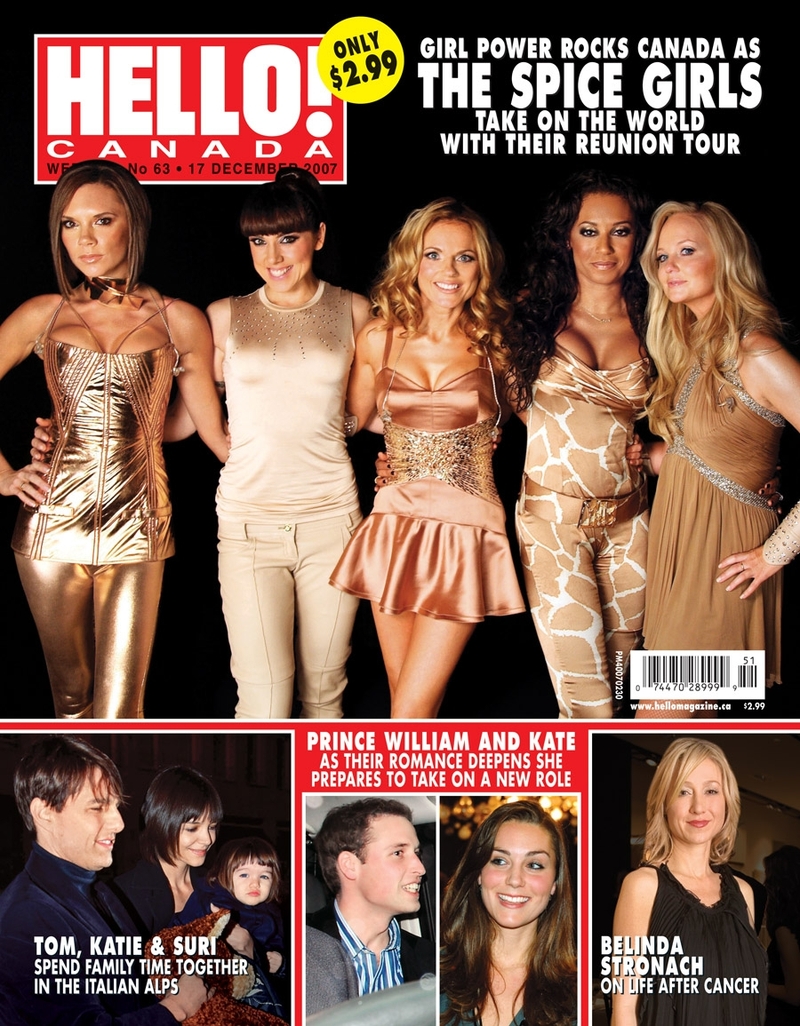 Hello Canada is currently available at bookstores near you.