Williams-Paisley family in Good Housekeeping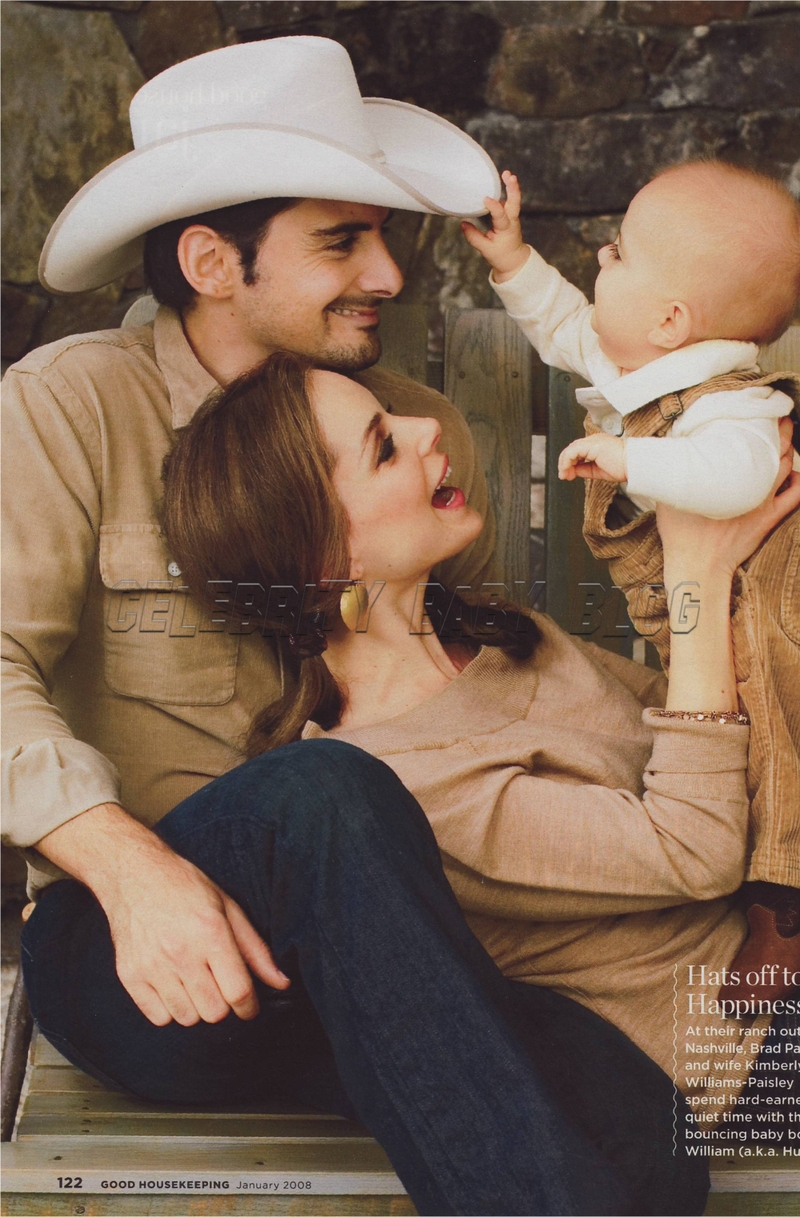 Country star Brad Paisley, 35, his wife, According to Jim's Kimberly Williams-Paisley, 36, and their son William Huckleberry, 9 months, are featured on and in the January issue of Good Housekeeping.
Click below for the photo and interview highlights.
On Huck:
He's our fat little man.
How they make it work:
She's really good about not holding grudges.
Kim adds,
And he's really good about apologizing.
Brad laughs, agreeing,
I usually start with that. She says there's this whole phrase I could say in my sleep: 'I'm sorry. You're right. And I love you.'
In addition, they made an important decision before they tied the knot. Kimberly says,
[We] made a point of getting couples counseling before they got married. We figured, the odds are against us because we're both in entertainment. And we know that it's really rare for couples to succeed. So we wanted to arm ourselves with as many strategies as we could.
On inspiration:
I have more to write about now. Before, I had nothing to write about but failed relationships and life on the road. Now, I feel emotions more deeply in every sense. When you feel that kind of love — love for Kim and love for [Huck], it even makes for better songs.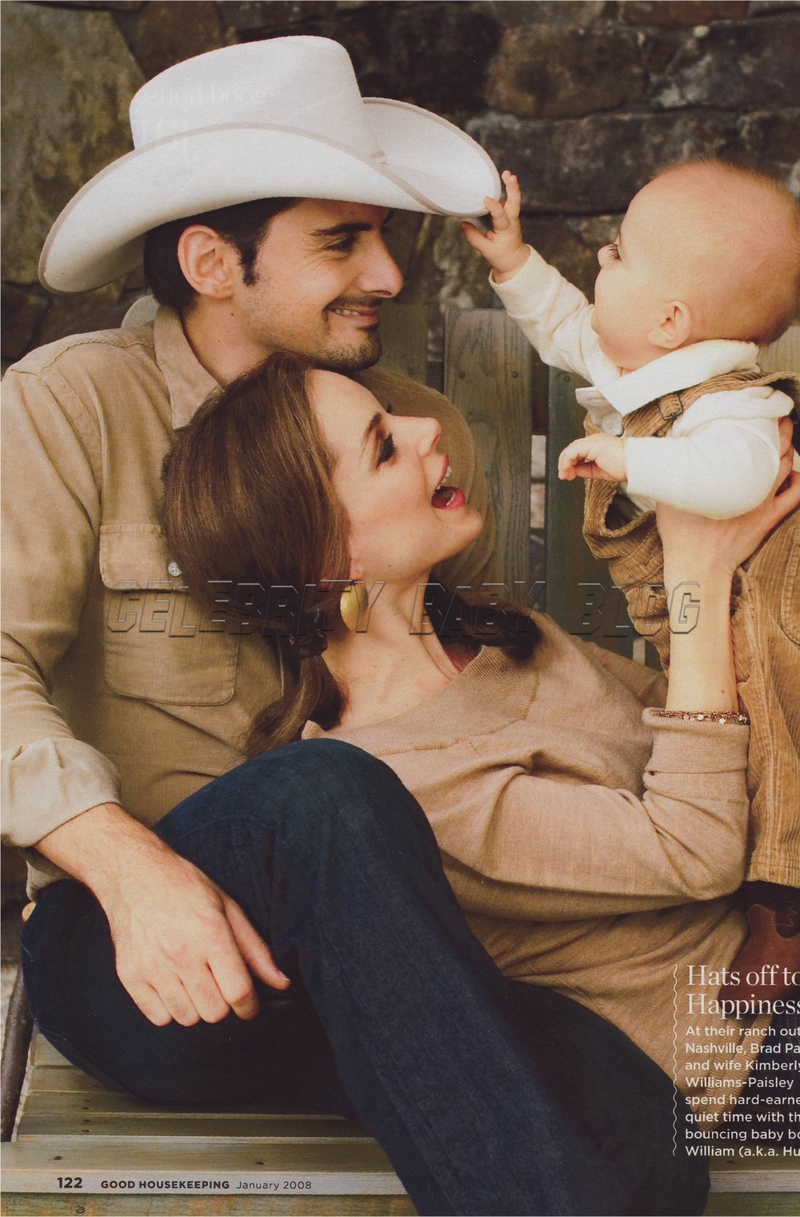 Source: Good Housekeeping
Click here for Huck's recent introduction post.
Thanks to CBB reader Stephanie.