Vince Gill and Amy Grant on their blended family
Singers Amy Grant, 47, and Vince Gill, 50, have been married for eight years now, and have daughter Corinna, 6 ½. However, the beginning of their time together was tough, as they were tried to make their new family work — Vince came into the marriage with a daughter Jenny, 25, while Amy had Matt, 20, Millie, 18, and Sarah, 15. Amy remembers,
In our wedding pictures, all of the children are grim-faced and understandably so, because these were not their choices. But from the start, Vince and I promised to love each other well, and in any home, blended or not, if the man and wife are loving each other well, you have a much better chance of parenting well. Vince's love has empowered me to be a better mom.

When we got married, he inherited an entourage. I had three children who were living under the roof with a man who was not their father. They were 7, 10, and 12, so in the evenings Vince would recede — go read, watch a game — to let them have their familiar routine with me. Then slowly he entered the picture. But there isn't one issue that comes up with the kids that isn't discussed from every angle by Vince and me.

The one thing you have to require in a family is that everyone is respectful. But you can't require closeness. That comes in its own time. What makes him so special is he treats everyone equally, and I love that about him. There is no pecking order.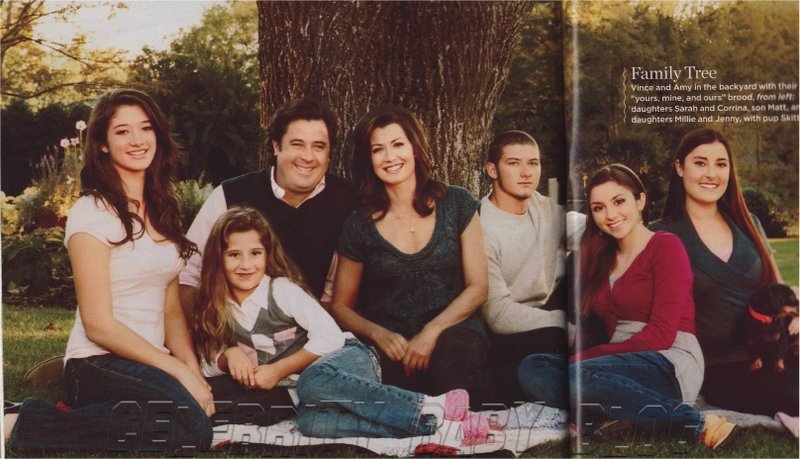 Source: Good Housekeeping
Thanks to CBB reader Stephanie.