Clint and Lisa Hartman Black with daughter Lily
Country star Clint Black, 45, and his actress wife, Knots Landing star Lisa Hartman Black, 51, waited ten years to have a child together. Daughter Lily Pearl, now 6 ½, arrived in 2001.
Lisa remembers,
We always loved kids, but they just weren't in the plan.
Clint adds,
Then we started talking about how we should make a conscious decision whether we would or wouldn't have a child…
Lisa finishes,
…And once we decided, it was, 'We can't get one fast enough!'" But having a child later in life wasn't easy. "When we finally got lucky and were blessed with a pregnancy, there was bed rest at the end and it was touch and go. But it was all worth it, because having Lily in our lives has just been amazing.
Clint has a daughter, Chelsea Bain, from a previous relationship.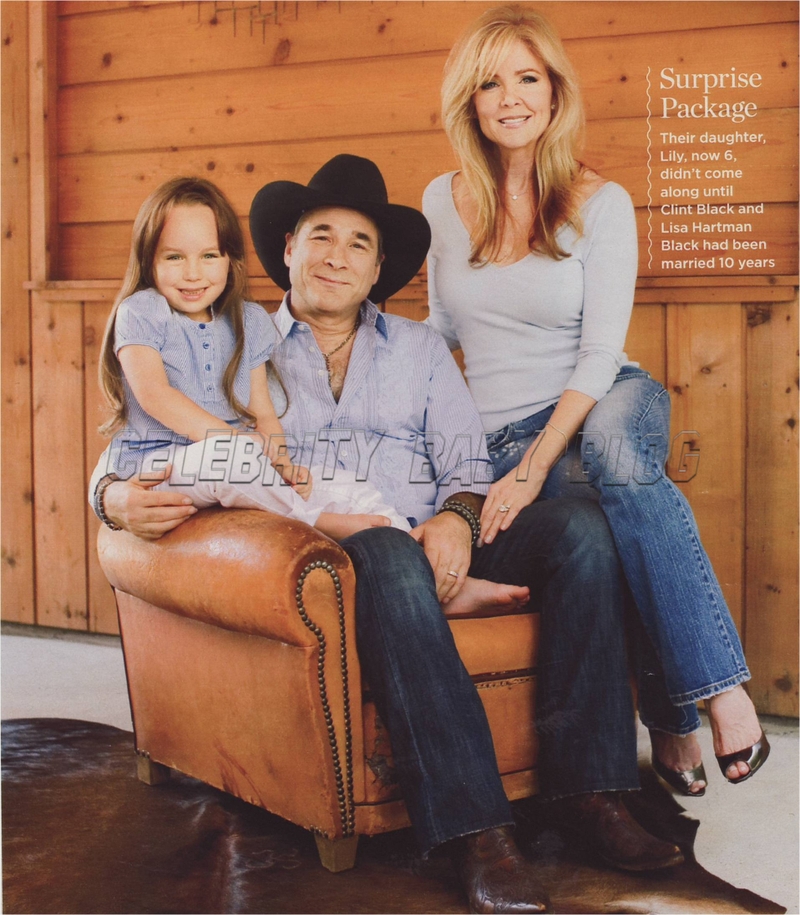 Source: Good Housekeeping
Thanks to CBB reader Stephanie.