Celine Dion says home is wherever her husband and son are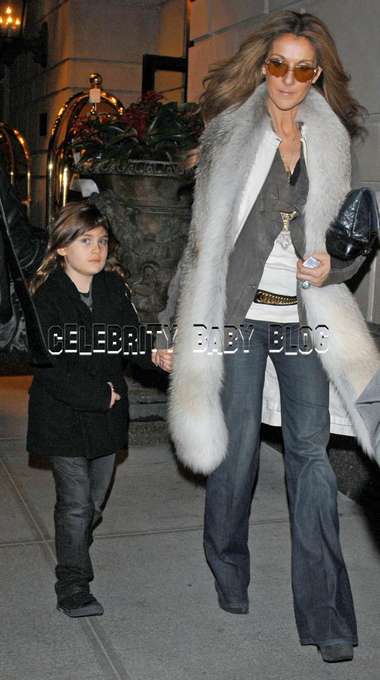 As she finishes her five-year extended concert run in Las Vegas, Celine Dion could take a well-deserved break from the business but she's chosen instead to record a new album and go on tour. The mom to 6-year-old Rene Charles — whom she says she never leaves home without — is excited by the prospect of performing for her son on stages throughout the world.
I will go on stage and have a good time. Also my son is going to be noticing that. Can you imagine, 'My mother is on stage.' And I'm singing an album that I'm very proud of. It's going to be a visual spectacular and he's going to be 7 years old. He's at an age where he'll probably remember. It's a privilege to be able to have this experience with him.
The 39-year-old singer says that she and husband Rene Angelil will maintain a home in Las Vegas, however. After spending so much time there, Rene-Charles has grown attached to the city, Celine says.
We consider ourselves Las Vegans now (laughs). We're going to keep our house here because my son was 1 ½ when we moved here and he made memories here. It's his home. We've celebrated six birthdays here, so we're going to keep this house although we're building our new house in Florida.
Celine added,
It doesn't matter for me where I live as long as I am with my entourage, my entourage of my husband and son is my home. As long as I have my two men, it doesn't matter.
Celine and Rene Angelil have been married since 1994.
Source: OK!