The winner is CBB Reader Maria who has been using a gym bag as a diaper bag since her son Connor was born in July! Maria- you deserve this gorgeous bag!
---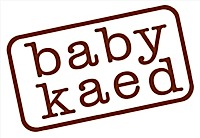 Every day for 5 days Baby Kaed is giving away a diaper bag from the following collections: Sanya, City Mom, Aviu, Devani & the new Dali daddy bag. All bags come with a plush changing mat, wipes case, cosmetics pouch for mom, drawstring bag for messy days, pacifier pouch, cell phone pocket & a clip for your keys or paci pouch. All of this without compromising style – Baby Kaed offers amazingly functional diaper bags for the stylish mom.
Baby Kaed diaper bags are the all-in-one diaper bag/tote that ismulti-functional, practical and yet at the same time also chic andperennially stylish. All Baby Kaed diaper bags come with everything aparent or caregiver would need, from a pacifier purse to a wipes case adirty duds pouch and of course a cosmetics pouch for mom, changing mat, lotsof pockets, somewhere to keep your cell phone and even more pockets. Youshouldn't have to purchase supplemental baby essentials to complete yourdiaper bag – Baby Kaed makes sure of that.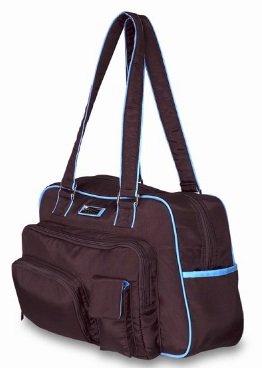 Today we're giving away the Sanya diaper bag.
Available in Asian inspired fabrics
2 front zippered compartments
1 back pocket for extra space
10" high x 15" wide x 6" deep
5 interior pockets and 2 side pockets
Accessories galore:Changing mat, zippered pouch, drawstring bag for messy days, pacifierpurse, cell phone pocket, Baby Kaed wipes case and a handy clip foryour keys or pacifier purse!
interior colors will vary according to bag style/color
Enter to win the Sanya diaper bag! Visit babykaed.com for all of the colors. Send in an email telling us which color in the Sanya you'd want and why you need a brand new diaper bag, along with your full name and mailing address to celebritybabyblog @ gmail.com.Extra points if send us a photo of your current diaper bag! Make sure you put "Baby Kaed Sanya" in the subject line in order for your entryto be counted. Giveaway closes Tuesday, December 4 at 9 am EST. (For giveaway terms & conditions, click here.)
CBB Deal: Save 20% when you use coupon code CBB20 at babykaed.com.