Celebrating Celebrity Baby Birthdays – Violet Anne Affleck
Happy Birthday Violet Anne! You are now two years old!
Name: Violet Anne Affleck
Birthday: December 1st, 2005
Famous for: Being the daughter of actors Ben Affleck and Jennifer Garner, both 35.
Siblings:
Violet is an only child…so far. Jennifer says that her gorgeous daughter sleeps well but this worries Jennifer when it comes to thinking about a second child.
She's pretty awesome. We're in that sweet spot before the terrible twos. She sleeps till 7! Yeah, we lucked out. Supposedly [when] you have one that's this easy and great, you're screwed the next time around.
Photos: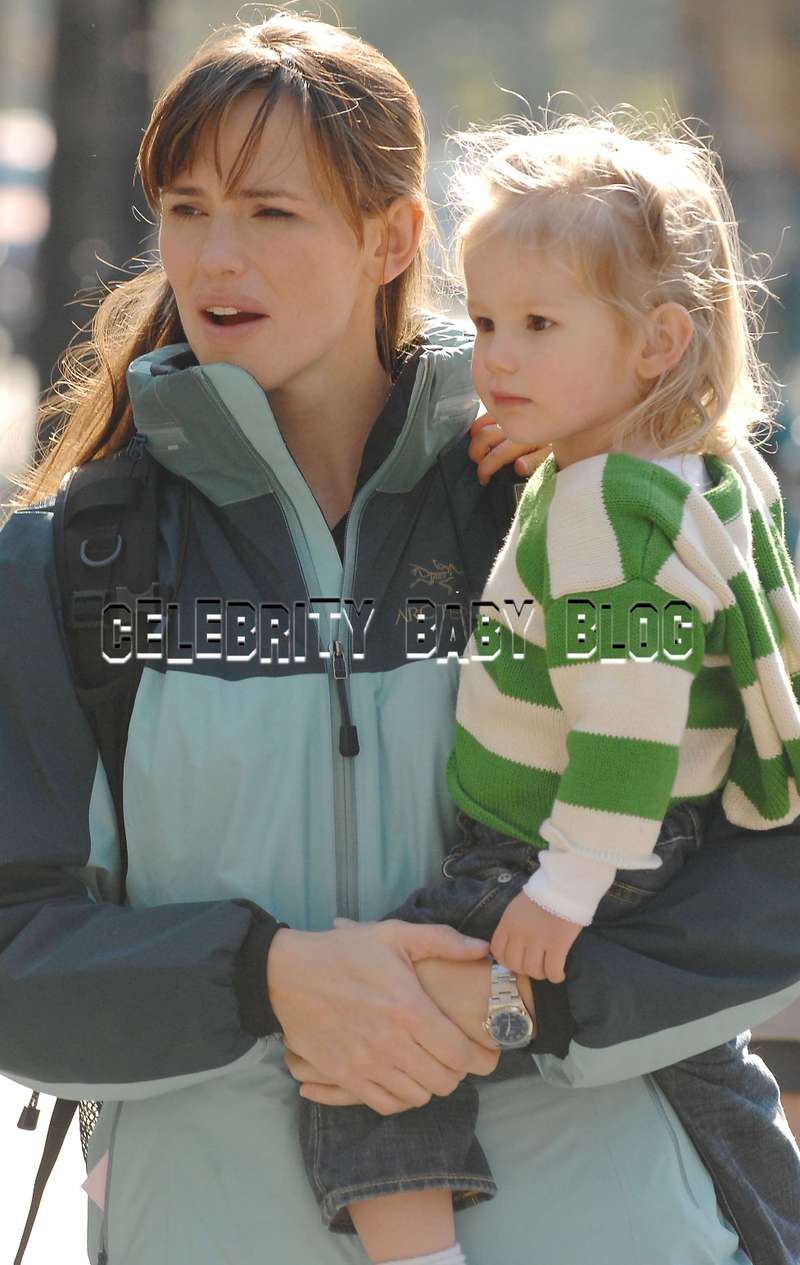 Continue reading for what they said, gear and fashion and more photos.
What they said: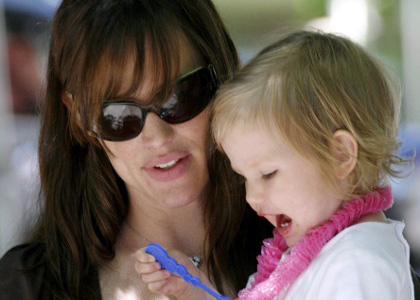 Jennifer on finding it hard to work out how to discipline Violet.
I'm confused what my role is with disciplining [Violet]. She's too little, but at the same time she's starting to be smart enough to manipulate occasionally. I'm not going to just let that go. Day to day, I don't know what I'm doing. But you do get to grow up with them.
On trying to balance being a mom and her career.
I've loved every job I've ever had. I get a lot of my identity from being a woman who gets up and goes to work. I'd always assumed work would continue to be as important to me as it had been, but I don't feel that way at all.

Even coming to do this interview this morning, leaving Violet in the high chair going, 'Mama, up, up!' I had to tear myself away.
Jennifer refers to her daughter as 'delicious,' and says that they are yet to reach the terrible twos;
We haven't hit two yet. We've seen glimpses of terrible, but for the most part things are pretty smooth.
Getting Violet out and about is a top priority for Jen — she doesn't allow Violet to watch TV. She jokes,
I want all the attention.
Jennifer says that it got easier to say no once she had, had a child.
It got a lot easier once I had a kid.
Jennifer has mentioned in previous statements she made about filming The Kingdom in Arizona in summer '06 in relation to breastfeeding.
[The heat] made people crazy. It was like another character in the movie. Your whole body is saying, 'Go inside. Find somewhere cooler.' And there you are, just standing there, baking. The crew had it worse than we did.

I checked with a pediatrician, I checked with my gynecologist, and they said, 'Breast-feeding? You'll be fine. Just drink plenty of water.' But the rules when it's 138 degrees are different. Well, it sent me to the hospital a couple of times. I guess I was getting heatstroke. All my electrolytes were going to the baby — I wasn't keeping any of the potassium in my body. I would never pass out or anything, but I just got so dizzy that I thought, 'I can't pick up my daughter when I get back to the hotel.' It happened twice. It was scary.

I made it through, though. I really didn't want to give [nursing] up, and I didn't.
All in all, she nursed Violet for 14 months — pumping in the car on the way to the Oscars, and in airplane bathrooms.
I really loved [breastfeeding]. It gave me peace and a sense of purpose.
Jennifer says she is with Violet in the morning 'four out of five working days.'
Then I put her down for her nap, I run out and have a meeting, I run back. Sometimes I get home before she's even woken up.
On her wishes relating to the paparazzi.
[The paparazzi] just nips away at anything you're doing, the small pleasures. I would give just about anything to make it go away, especially for my daughter. I feel like she has a right to her privacy, and it's kind of encroached on.
The family is still considering a possible move away from LA — Jennifer is from West Virginia, while Ben hails from Boston.
I can't live in West Virginia and do what I do — I'm not going to get a lot of jobs there. We're far from Ben's family as well. It bums us out. We haven't figured it out yet.
On having more children: We definitely wonder what it would be like to have another — hopefully, knock on wood, someday. [raps table] My job is great to have as a mom. I get to take breaks and then work in a really concentrated way. During that concentrated time, it sucks, but whatever.
On Ben quitting smoking: Three weeks before we had Violet, he went to a hypnotist and has not smoked since! I so admire him, because it was so painful. But he is sick so much less often, and I don't lose him every 15 minutes while he wanders around outside. He smells great. It's a huge gift that he gave me — and our daughter as well. I probably annoy him, I celebrate it so much.
Fashion and gear: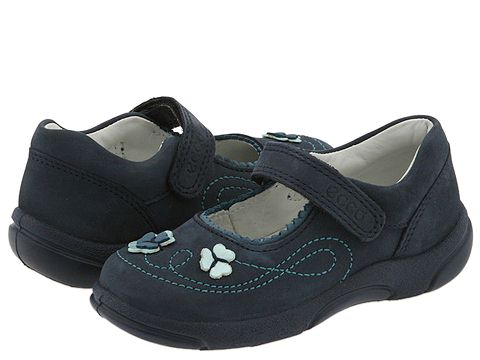 Violet wears Ecco kids glow in marine ($66).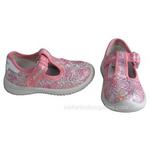 Violet wears Naturino's 7477 pink glitter t-strap ($55).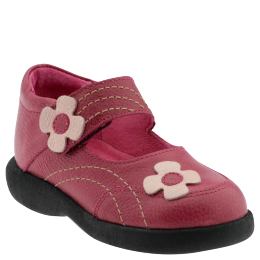 Violet wears Umi Kids Mathilda Mary Janes in pink ($60).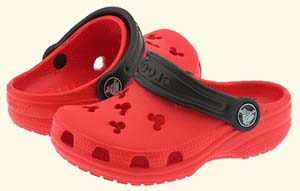 Violet wears Cayman kids Disney crocs ($30).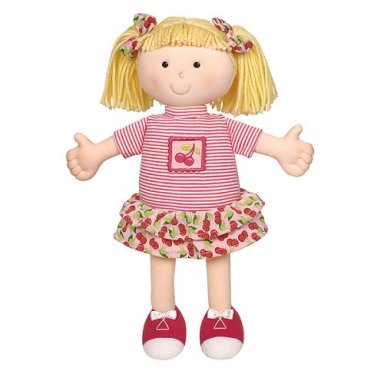 She holds a Kids Preferred Girlfriend Gang Marlee doll ($15).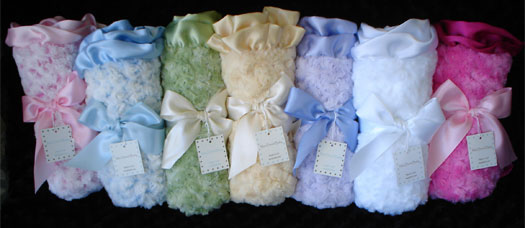 Violet own a variety Max Daniel Rosebuds and Satin security blankets and throws ($20/$52).
Order your Max Daniel Baby blankets at Purple Caterpillar Creations (use voucher code SDQ to save $3) and Her Haven (formerly Care For The Kids), use code MAX1010 to save 10% Boutique (save 10% with coupon code max1010).
Photos: