Poppy Montgomery and Adam Kaufman in TV Guide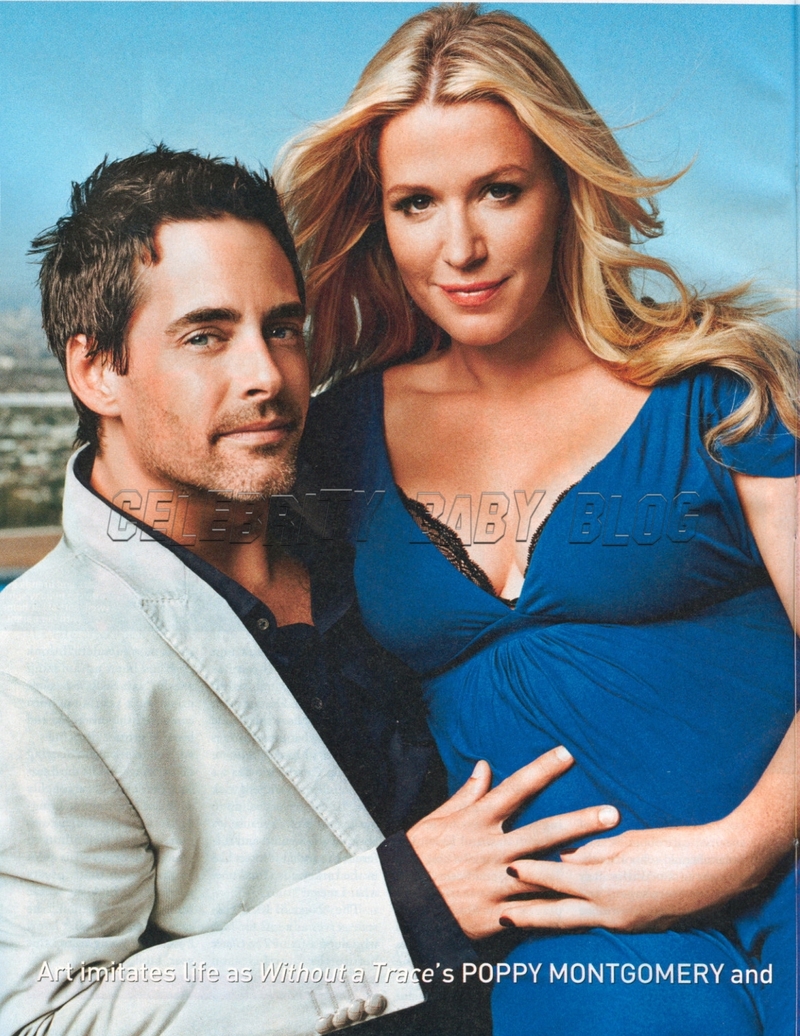 In what is likely to be their last interview before welcoming their son, Without A Trace stars Poppy Montgomery and Adam Kaufman sit down with TV Guide to discuss M&Ms, weepiness, baby names, and more.
Click below for the photo and interview highlights.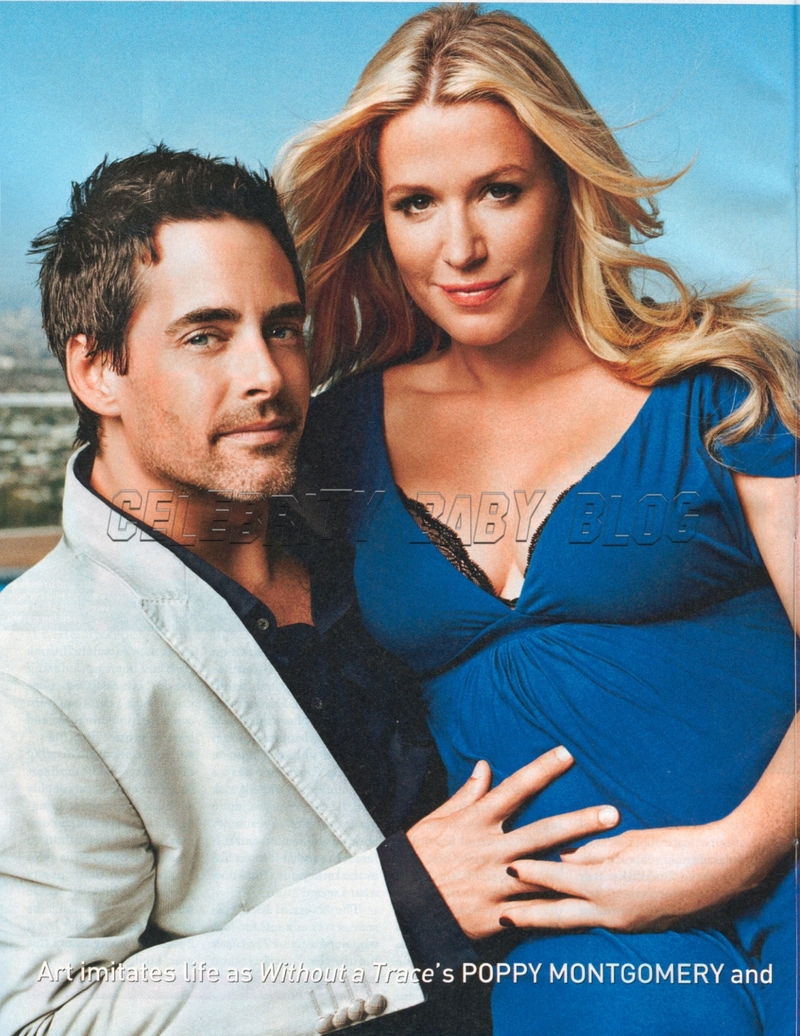 On memory problems:
When asked if she's experienced in the world of baby-changing, Poppy, 32, replies,
Let me think…I don't know. Have I ever changed a diaper?
Adam laughs,
Poppy's been having some memory problems lately. Sometimes she tells me the same story three times. I find random, half-eaten bags of M&Ms all over the house. But Poppy's given me strict instructions.
Poppy interjects,
If he finds it, he hides it!
Continuous crying:
If it's not the chocolate cravings, it's the constant weepiness. And don't even get me started on TV commercials. I can cry over a dog food ad.
Poppy even cried over 'The Star Spangled Banner' when it was sung at the World Series last month — nevermind that she's a native Australian!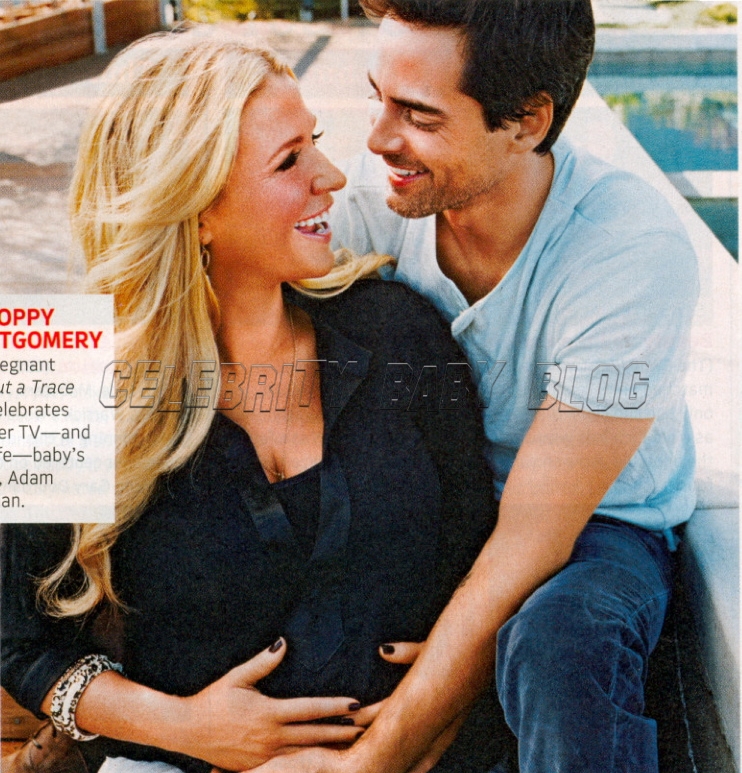 On naming their son:
Poppy's full name is Poppy Petal Emma Elizabeth Deveraux Donoghue Montgomery, and her sisters are Rosie Thorn, Daisy Yellow, Lily Belle, and Marigold Sun. Needless to say, baby Montgomery-Kaufman will not have such an interesting moniker. While Poppy recently revealed that Adam's favorite name — beginning with 'J' — is the current frontrunner, they have not made their final decision.
I think Adam and I will take a less hippie-ish approach. We have five or six names that we like, but we want to wait to meet the boy before we name him.
On getting the party started early:
The pair celebrated their baby shower on October 20th, and it was a bash — for good reason.
We had 140 people at our baby shower. I want to be a fun mom, so I thought I'd start with the shower.
On marriage:
Poppy's not too concerned about it, but if Adam has his way, they'll be tying the knot.
He wants to get married. It's something I'll probably get around to doing for the sake of the baby, but right now I'm focusing on getting him out safely. It' going to be such a miracle. I can't believe this whole thing…
As Poppy starts to cry, Adam adds,
Oh, here she goes again!
Smiling, Poppy tells her man to get to work.
Well don't just sit there. Get me a tissue!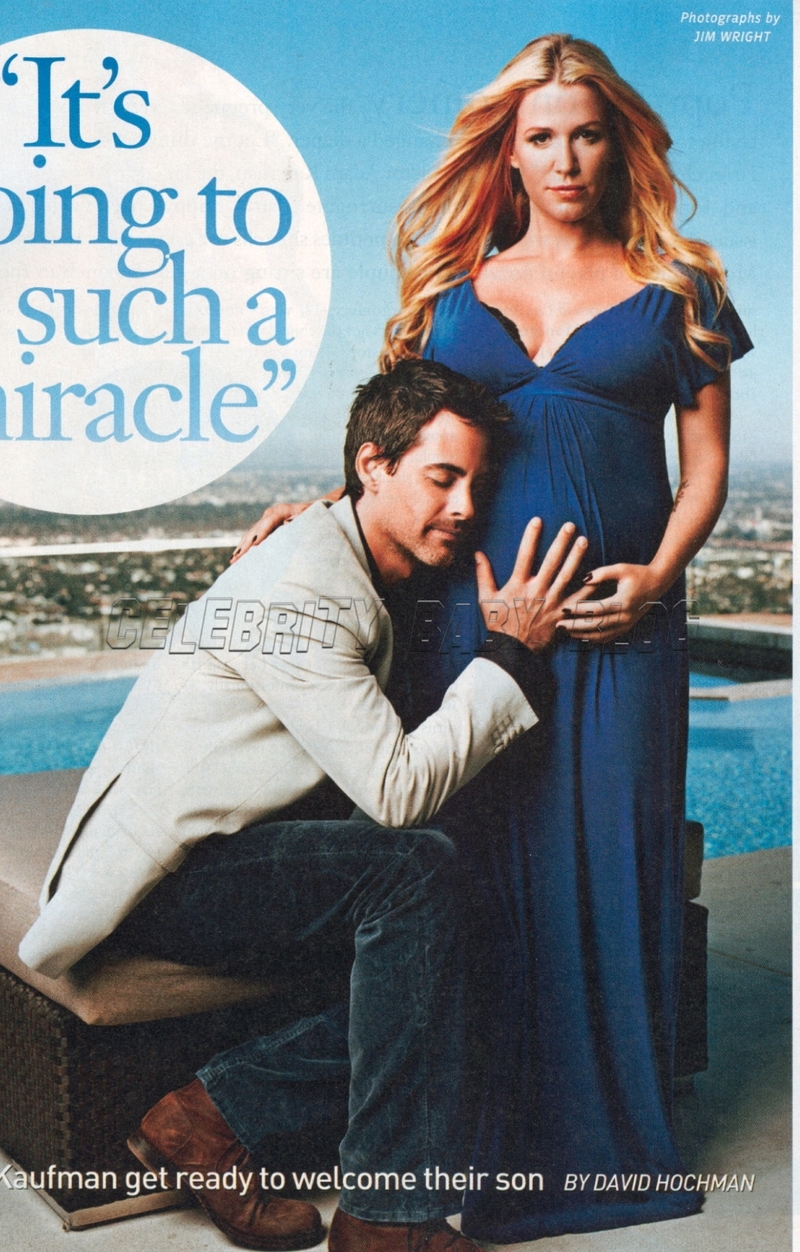 Source: TV Guide, Dec 3rd issue, p. 38-40
Photos by Jim Wright.
Thanks to CBB reader Jennifer.