Guy Ritchie says moderation is key with gift-giving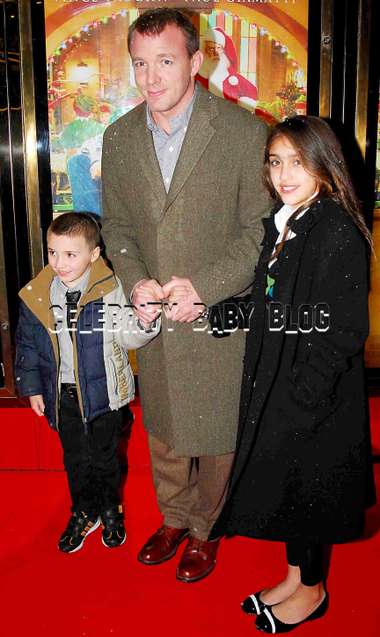 Backing off earlier comments that Christmas had been canceled in his house, Guy Ritchie says that we shouldn't feel too badly for Lourdes, 11, Rocco, 7 and David, 2, his children with wife Madonna. Apparently, there will still be gifts to be opened come Christmas morning — though perhaps not as many as you might think. Says Guy,
The kids are only allowed three presents. So by the time they get to the third present they've had their sugar hit. As long as the kids get three presents at Christmas, everyone's being happy.
Guy — who shot down rumors that Lourdes is set to star in the upcoming Harry Potter movie — was non-committal when asked whether the family intends to expand their brood.
Who knows. My wife and myself like kids so we'll have to wait and see what happens.
Guy, 39, and Madonna, 49, have been married since 2000.
Source: OK!