Jill Hennessy and Marco take a stroll in New York City
Actress Jill Hennessy, 39, and son Marco, 4, go for a stroll in New York City on Tuesday, November 27th. Jill and her husband Paolo Mastropietro expect their second child any day now.
Photos by Bauer Griffin.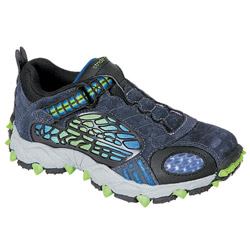 Marco wears Stride Rite's D-Fly hook and loop ($48). The design elements of the shoe came from the look of a dragonfly.