Celebrating Celebrity Baby Birthdays – Hazel Patricia and Phinneaus Walter Moder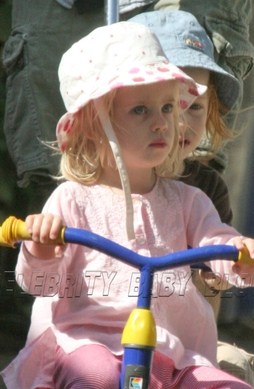 Happy Birthday Hazel Patricia and Phinnaeus Walter Moder. You are now 3 years old!
Name: Hazel Patricia Moder and Phinnaeus Walter "Finn" Moder
Birthday: November 28th, 2004
Famous for: Hazel and Finn are the first children for movie star Julia Roberts and cameraman husband Danny Moder.
Name meaning: Phinnaeus was chosen by Julia, Hazel by Danny, Walter is after Julia's father and Patricia after Danny's mother.
Photos: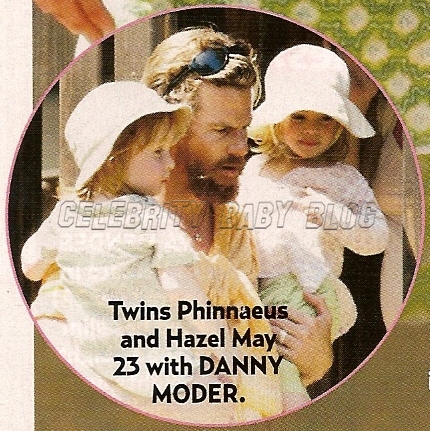 Continue reading for what they said, gear and fashion, siblings and more photos.
Siblings:
Julia and Danny welcomed their third child together in June. Henry Daniel was introduced to the world via Oprah this month.
Gear and fashion: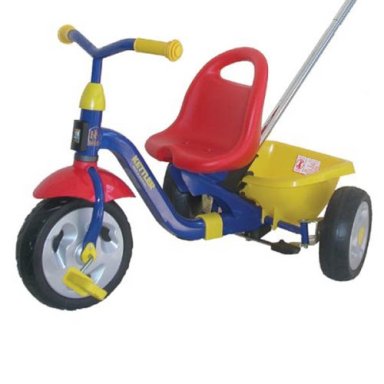 The twins ride on a Kettler Happy Navigator tricycle ($160) with a tandem insert ($70).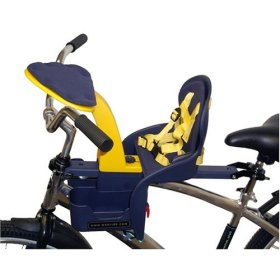 Phinnaeus rides in a WeeRide Kangaroo Child Carrier ($45).
Phinnaeus owns a Bell Shadow Toddler Bike Helmet in Red Dog (not currently available).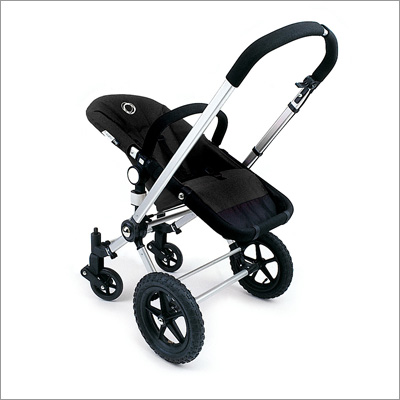 Hazel rides in a Bugaboo Gecko ($659).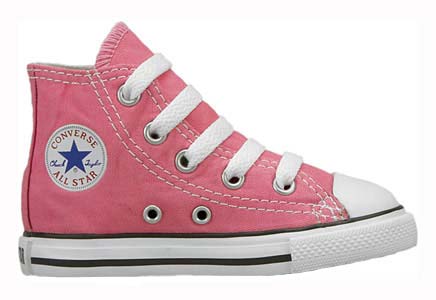 Hazel wears Converse Kids Chuck Taylor All Star Hi Tops in pink ($20).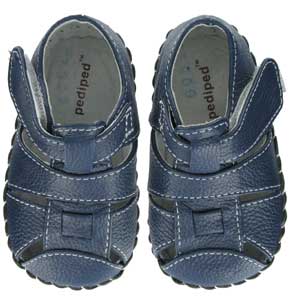 Phinnaeus wears Pediped's Harvey style in navy ($30; use code CBB07 for free shipping).
What they said:
On going back to work: I just made a decision to make a movie next year, and I found it was almost too big of a decision because I don't make it a lot. I'm out of the practice of making the decision. It's a real team effort in our house. Everything that goes on has to sort of pass everybody's approval. Danny and the kids, everybody has to want to go and be part of it or else it doesn't work.
Ducks in a row: Twins Hazel and Phinnaeus, turning 3 next week, were born at 1:21 and 1:22. When he arrived in June, Henry was born at 1:23.
In a current interview with Vanity Fair, Julia Roberts discussed her decision to use more earth friendly diapers for Hazel, Finn and Henry,
We make a lot of garbage. How can we make less garbage? This is our plight. I use Seventh Generation (chlorine-free, non-toxic) diapers for Finn and Hazel, and then I was turned on to the (plastic-free, flushable) gDiapers" for Henry. "It is flushable, but you've got to stir that thing! If you don't really break it all the way up, it doesn't go all the way down.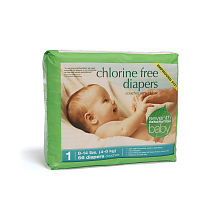 Seventh Generation diapers are chlorine free and do not contribute toxic cancer-causing dioxin to the environment. They are widely available in stores like Babies R Us and online at Drugstore.com.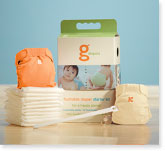 gDiapers are a unique hybrid between cloth and disposables. They a comprised of an outer cloth pant and an inner liner plus flushable insert. They are free of chlorine, plastic, inks, dyes, and guilt – when you consider how diapers fill landfills.
Photos: