Campbell Brown in Pregnancy magazine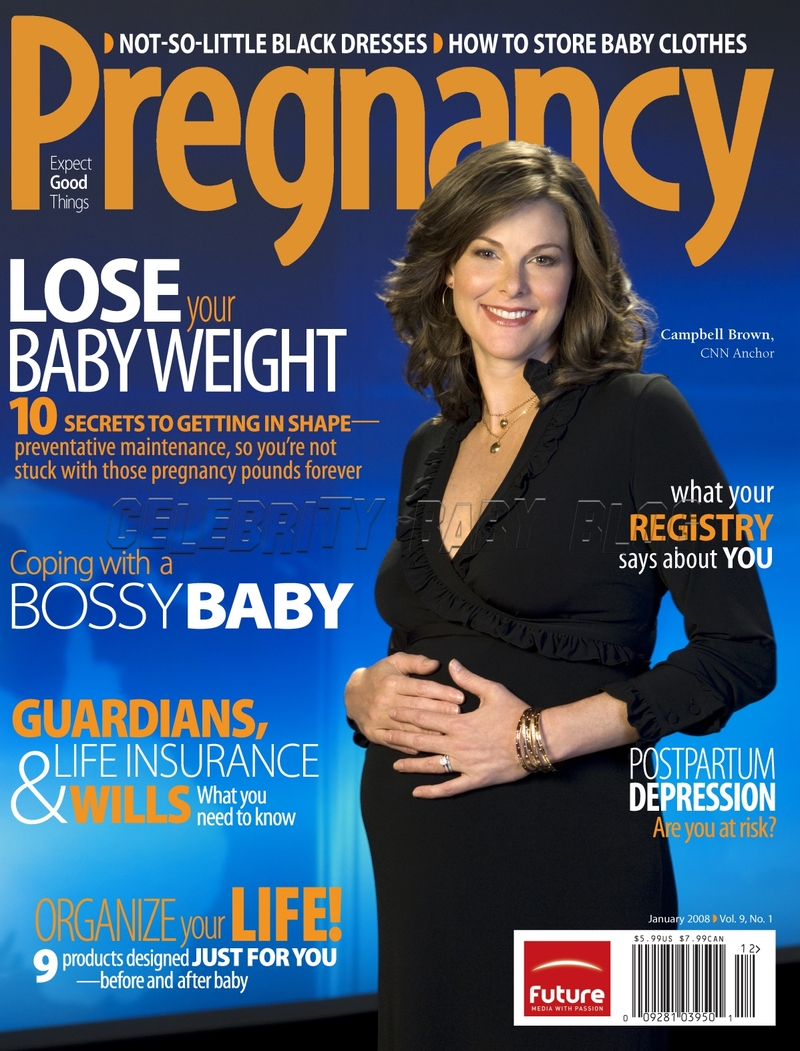 Due with a baby boy on Christmas Day, former weekend Today show anchor Campbell Brown, 39, poses for the cover and a spread in the January issue of Pregnancy magazine. Campbell, who now works for CNN, had announced the pregnancy in June.
Click below for the photo and interview highlights.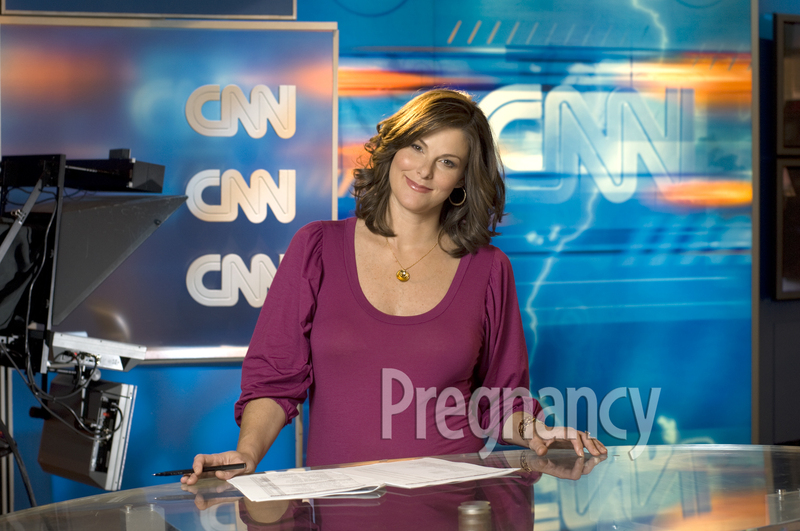 (Campbell wears A Pea In The Pod's velvet balloon sleeve tee in berry ($80).)
On taking children off the back burner:
I was so focused on career for so long, and having children was something I really put on the back burner. When I met my husband and got married, it became incredibly important to me. The stars have to be aligned, I guess.
On everything happening at the same time (in the past year, Campbell has left her job of over 10 years, gotten married, gotten pregnant, and will start hosting a new show):
My job for NBC involved a fair amount of travel and it was pretty hectic, but my contract was up. For about a year prior to that, CNN had been talking to me about coming there to host a show in prime time. I thought about it and had a lot of debate internally and with my husband about what I should do — throwing family issues into the mix and figuring out if I can do it all.

At the end of the day, the opportunity CNN was offering me was just too good to resist. The chance to launch a brand-new show in prime time that would really take a hard look at the biggest stories of the day. It was one of those once-in-a-lifetime opportunities, and I didn't want to pass it up.

You can't time your life perfectly, that would be incredibly boring. so you roll with it. For me, a lot of exciting things are happening all at one time.
On having a son:
Campbell's husband, G.O.P. strategist Dan Senor, had wanted to keep the sex a delivery surprise. That approach didn't fly with Campbell though.
I vetoed him. I'm a reporter. I can never deny myself information.
On the experience of being pregnant:
I've enjoyed it more than I thought I would. You just have this amazing thing you're looking forward to. It sort of overshadows everything else, so that when you're frustrated or cranky or tired, it's just this wonderful reassuring feeling. It's just this overall sense of well-being that's really wonderful. I'm sure a lot of that's hormonal too, but it's a great feeling.
What she's craving:
Root beer! I've never craved root beer before in mylife, but all of a sudden I can't live without my root beer. Myappetite right now is tremendous. I can't believe I can eat this much.
On fears about parenthood:
My fears are probably the same as most other working mothers. I worry about managing it all and keeping the balls in the air at the same time. You worry about striking the right balance and being there enough or your child and still holding up your end of the bargain at work. That's a constant struggle for all working mothers, and one that every individual has to work out on their own.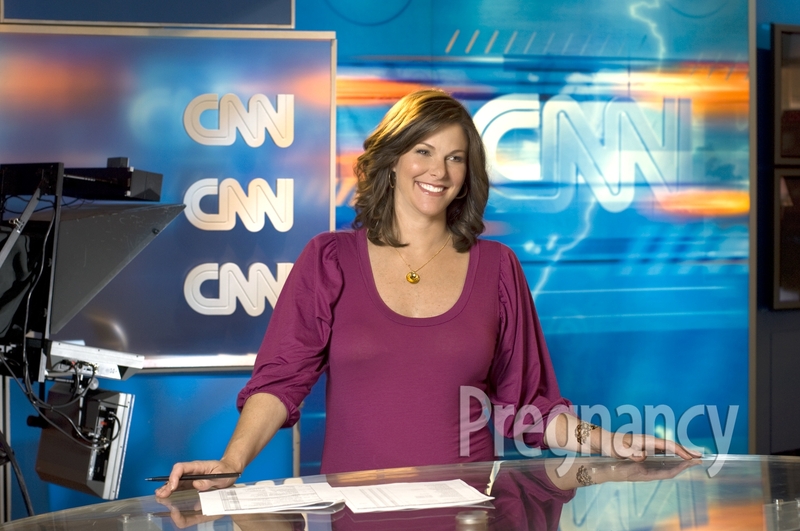 On advice:
Probably the best piece of advice has been, 'Ignore most of the advice and go with your instincts.' People on the street are very aggressive about giving advice, especially when they learn you're a first-time mom.

At the end of the day, we all have an instinct for motherhood, it's innate. I listen to my mother and my sister. Their advice has been to listen to your body and rely on your instincts.
On Googling:
I Google everything, whenever there's a piece of equipment someone tells me I need. All of the choices can also be a huge source of anxiety, because you can make yourself crazy thinking, 'My gosh, if I buy the wrong bottle, am I going to ruin the baby's life?'

That's when you need a sister or close friend to come tell you the honest truth, which is, 'When this baby comes along, you're going to be so worried about other things, you're going to forget that you ever worried about buying the wrong kind of bottle.'
On nesting:
I don't know when that urge kicked in, but it kicked in big time. Recently I woke up at 6 in the morning and started cleaning out all of our closets and filing all of our papers. Dan woke up and said, 'What are you doing up at this hour? Come back to bed.' And I said, 'No, I need to clean out our closets right now and I need you to get up and help me.'

I overheard him on the phone later that day saying, 'Oh my God, she had me get up at 6 am cleaning the closets. She's losing her mind.'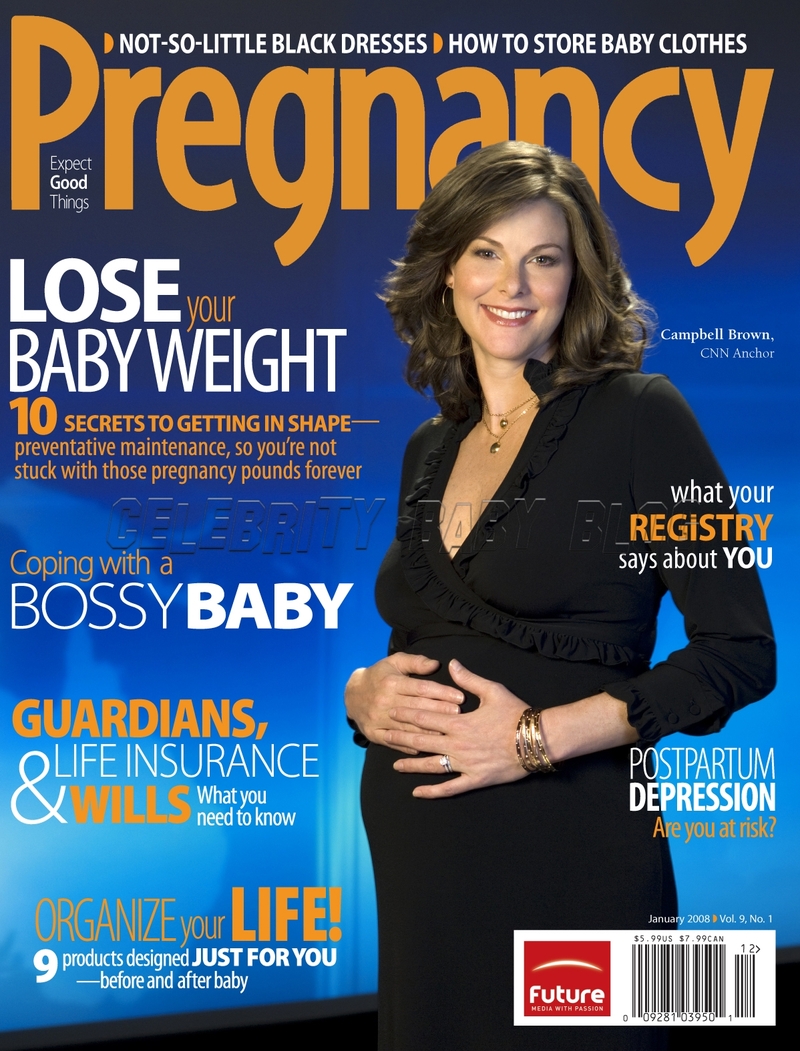 Source: Pregnancy; MediaBistro