Introducing Caspar J Thrupp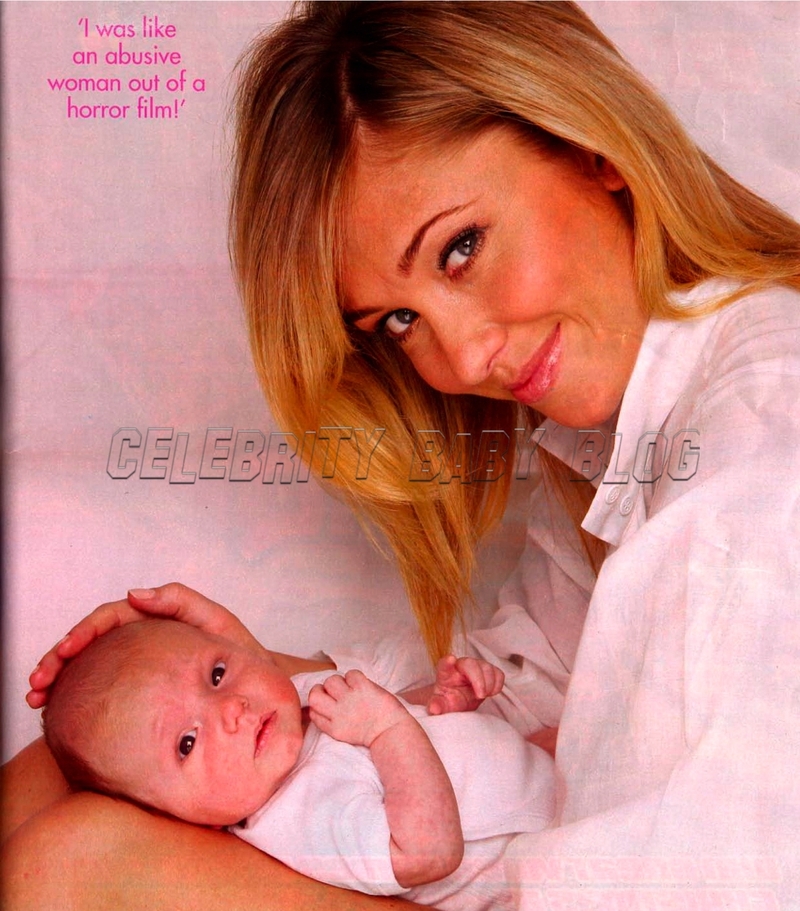 Former Atomic Kitten member Jenny Frost, 29, and her fiance Dominic Thrupp aka DJ Dom T, 44, welcomed their first child, Caspar J, on October 9th. This week, the Brit stars introduce their now 7-week-old son in OK! magazine.
Click below for the photo and interview highlights.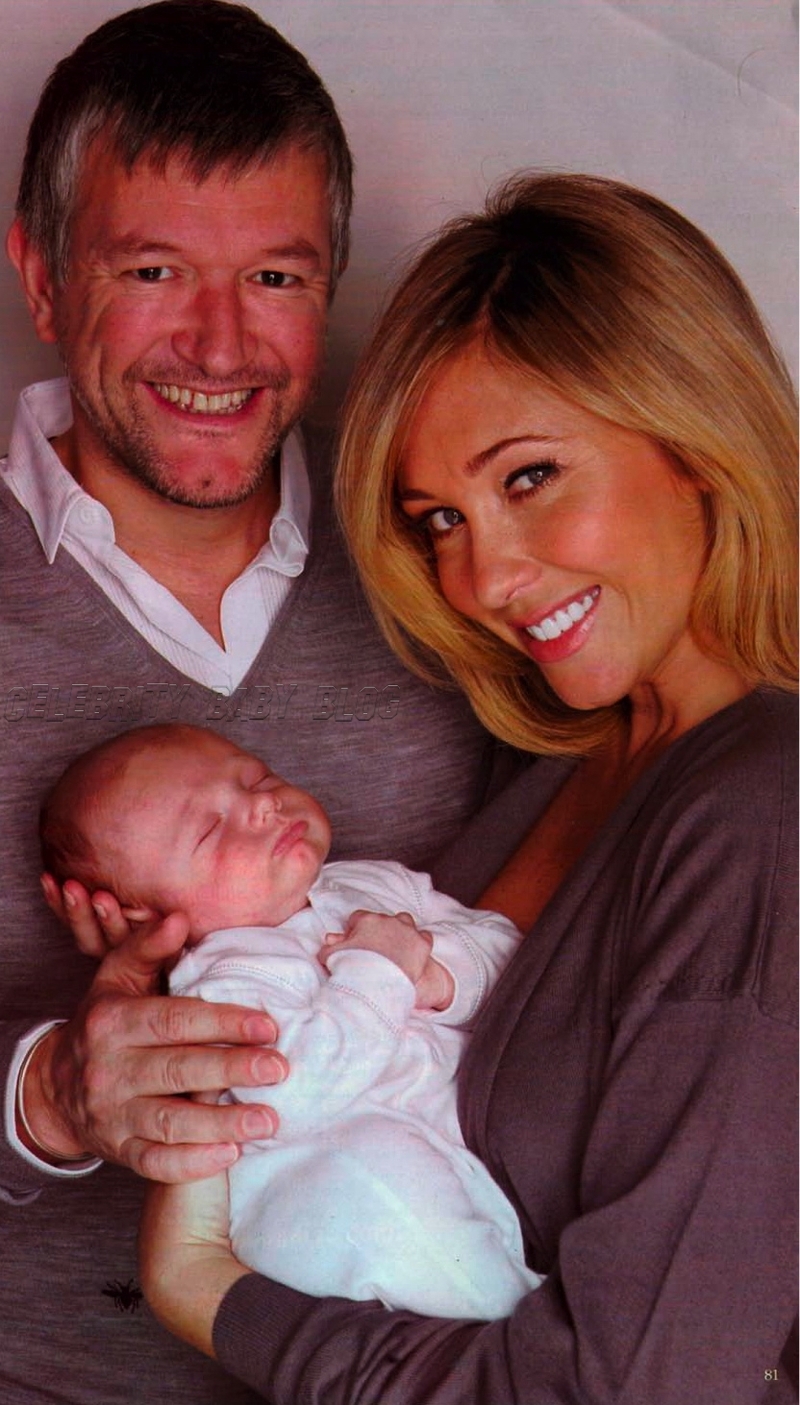 On the labor:
It was pretty dramatic because I'd been up all night with our little dog George, who was throwing up. The next morning, as soon as Dom left for the vet, my waters broke and the contractions started. The pain was excruciating, but I didn't phone Dom as I wanted George to see the vet. I was literally pacing the room!
Dom adds,
When I eventually got back, we got stuck in traffic on the way to the hospital. It was a lot more dramatic than I expected.
Jenny elaborates,
He wouldn't take a shortcut because it was illegal, so I screamed, 'I don't care, it's my f–king car — TURN!' I nearly had a panic attack because by the time I got to the hospital my contractions were every minute and I was so scared. Luckily Dom calmed me down.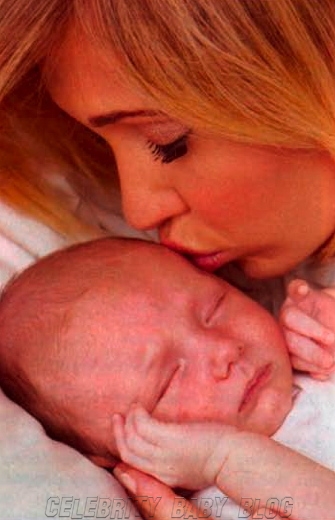 On the birth:
The birthing plan went completely to pot. I had got so far naturally that the wonderful midwife Becky said to me: 'You've done the hard bit, now do you want drugs?' I shouted, 'Get the epidural in now!' Whoever invented them needs a medal.

My contractions started at 9 a.m. and I had him at 7:16 p.m. My eyes were shut for most of it. I lay on the floor with Dom sat behind me feeding me ice cubes because they stopped my thirst but didn't make me pee! I even had little man snacks for Dom, which I kept eating — I needed them more than he did! I was like an abusive woman out of a horror film!
Dom adds,
I was told not to be at a certain end [during the birth]!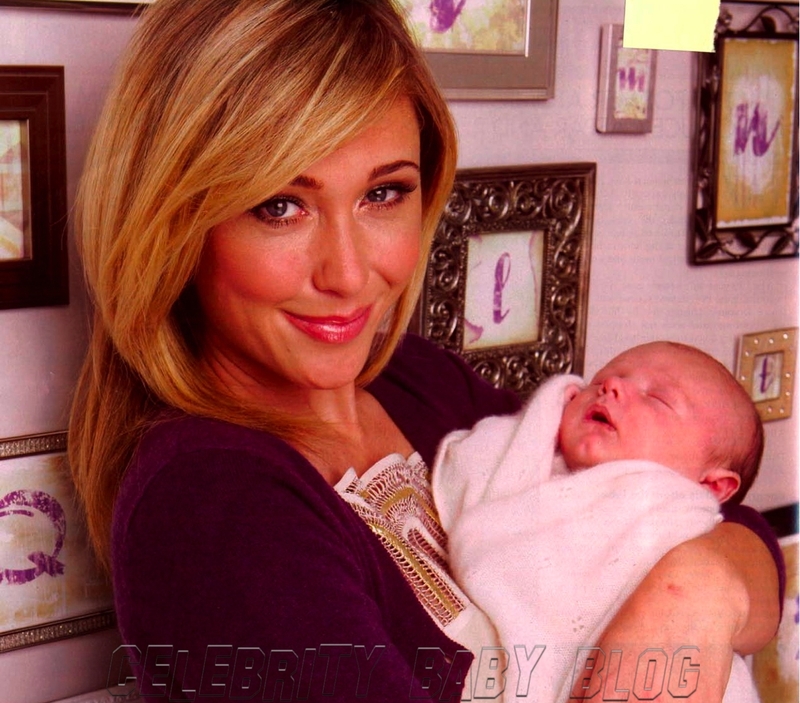 On who Caspar looks like:
He's all Dom, but he's got my piggy nose and top lip.
Dom adds,
He's got my [chin] dimple.
How they chose the name:
I loved the name Riley, but he doesn't look like a Riley so Dom picked Caspar.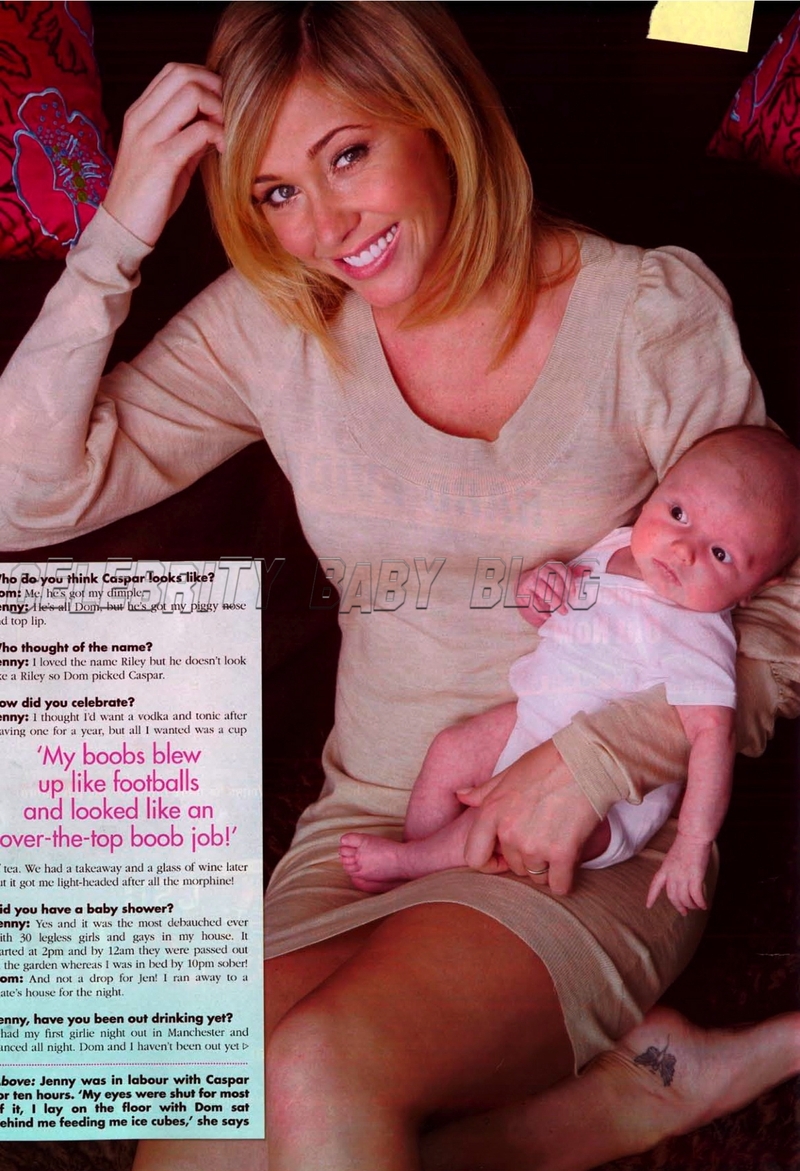 On breastfeeding:
I had to stop because I got mastitis, which was more painful than birth. My boobs blew up like footballs and looked like an over-the-top boob job! At least I can drink now.
Dom adds,
They looked great but I couldn't even go anywhere near them because of the pain.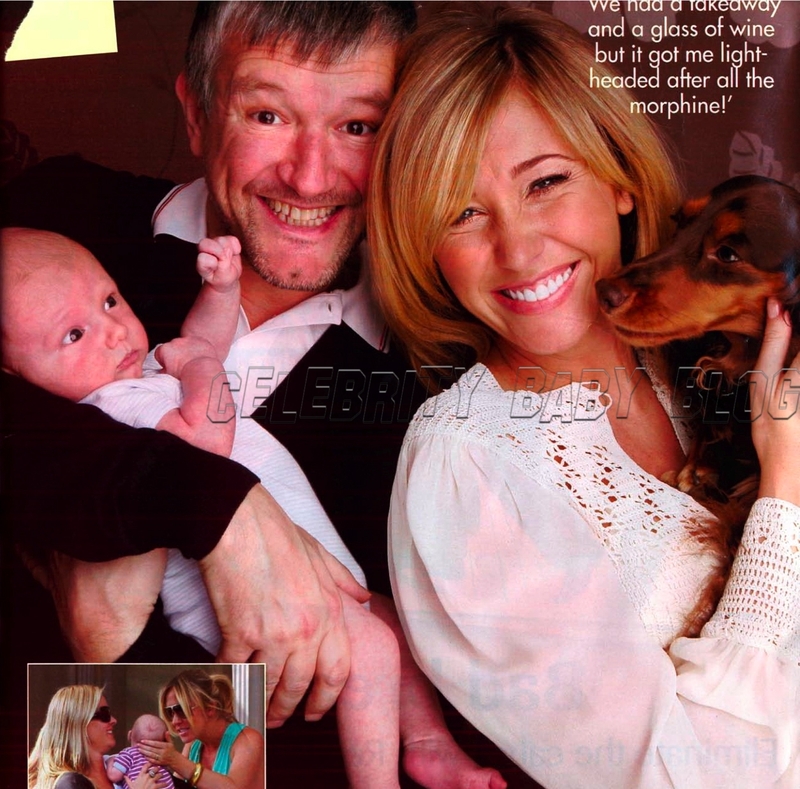 On parenthood:
Life's pretty differentbut a million times better. I was worried about my parenting skills,but I've scarily gone into mum mode straight away. It has definitelychanged me, 100% for the better.
Dom agrees, saying,
It's made us pull together because we're a proper family now. It's the oddest thing telling people I'm a dad. It's an adjustment, but a brilliant one, and I'm great at changing nappies now!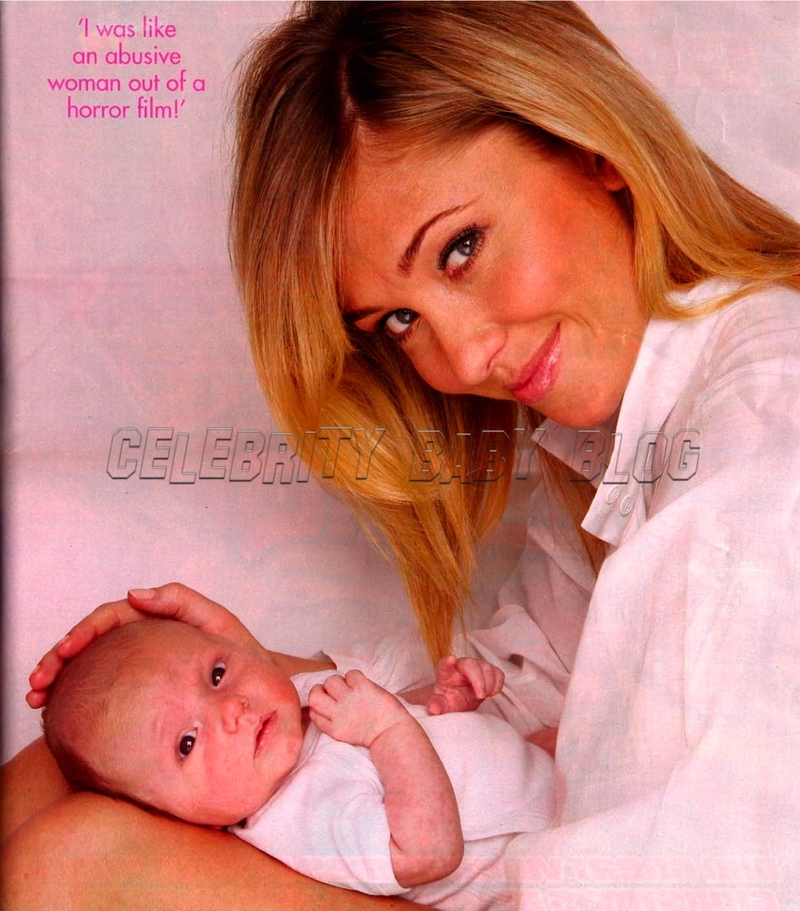 More kids?:
I'd like a little sister for Caspar.
Dom interjects,
Can we just get used to this one first?
Source: OK!

Thanks to CBB reader Olivia for the scans.