Introducing Riley Joseph, Reece Jacob, and John Reagan Coleman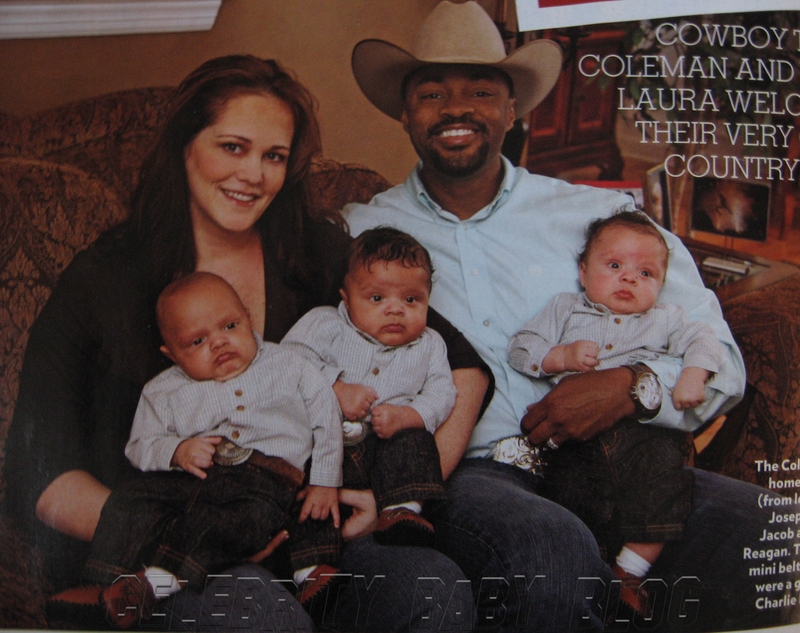 'Hick-hop' star Cowboy Troy Coleman, 36, and his wife Laura, 34, welcomed fraternal triplet boys — Riley Joseph, Reece Jacob, and John Reagan — over the summer and haven't slowed down since.
Click below for the photo and interview highlights.
The country-rap artist says he wasn't nervous about going from a family of two to five — 'I did a little dance in the doctor's office' — but that his wife has called it quits.
Laura says we're done. So I guess I'll take what she says!
The boys are now 4-months-old and developing their personalities. Reece is 'the alarm clock — you know exactly when it's time for him to eat.' Riley is 'the loudest — he came out that way,' and John, who's named for close friend John Rich of Big & Rich, is 'the soft-spoken one.'
Although the country-rap star is often touring, Troy relishes being a hands-on dad when he's home.
Lauratold me, 'You gotta make sure this album sells because we've got threemouth to feed! So get out there and work! [When I'm home], I get up inthe night and feed and change so Laura can sleep. Country music keepseverybody calm.
Source: People, Country issue, p. 64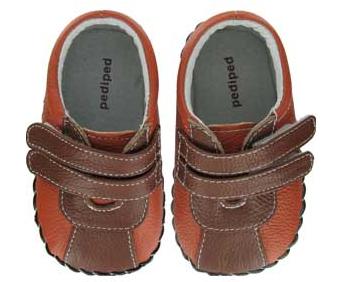 All of the boys wear Pedipeds Liam style in orange/brown ($30; use code CBB07 for free shipping).