Giveaway from Cool Mom Picks: Absolutely Gorgeous Handbag from Crystalyn Kae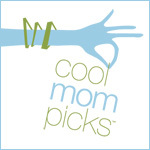 Today Cool Mom Picks is just a wee bit more excited than normal. Maybe it's the holiday spirit that's gotten into us, but today we're giving away a spectacular handbag of your choice from Crystalyn Kae, as seen in In Style and Lucky magazines. This us up to a $198 value.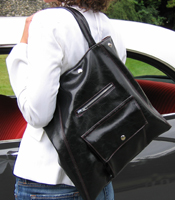 You'll be the swankiest gal in all the land at your next red carpet event…or just at your next playgroup.
Click over for all the details and make sure to enter by midnight tonight.
And while you're there, be sure to sign up for our monthly newsletter filled with exclusive giveaways just for subscribers, discounts and more – because we're going to draw one random subscriber this weekend to win an $840 package including a Mutsy stroller (Wow!) and a Lychee Lime diaper bag.
Like we said, holiday spirit. Feels good.