Ashly Costa shares new photos of Ammon
Dancing With the Stars alum Ashly DelGrosso Costa, 25 , shares new photos of her son Ammon Michael, 4 months. The pro dancer sat out this season of the show to spend time with her baby boy.
Source: Ashly Costa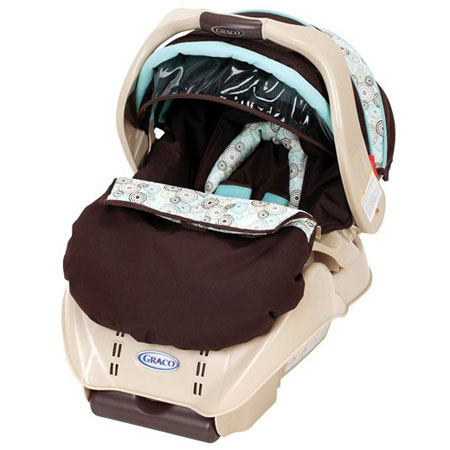 Ammon rides in a Graco Snugride in Milan ($130) with Sassy Grab & Go links attached ($5).
He wears a Gap shirt.