Crowning Glory: Steal Savannah and Eden's hat style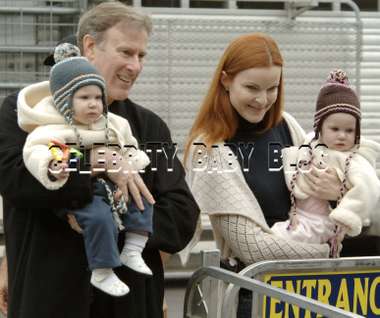 Marcia Cross' twin girls, Savannah and Eden, were recently snapped out and about with cute winter-y hats on their heads. With the temperatures at BRRRR in many parts of the country, they couldn't have premiered cold weather gear at a better time.
Spare No Expense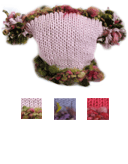 Both girls are wearing La Folie 'Babe in the Woods' hat ($40), Savannah's hat is Slate Blue/Light Blue/Putty and Eden's is Chocolate/Rose/Putty. La Folie hats are hand-knit to fit newborns to age 6/8. The line features other cute items that span from silly fun to classic simple and as they should be, all are very warm and cozy.
Favorite Items: Raya Sunshine $42 (right) and Twisted Mister $38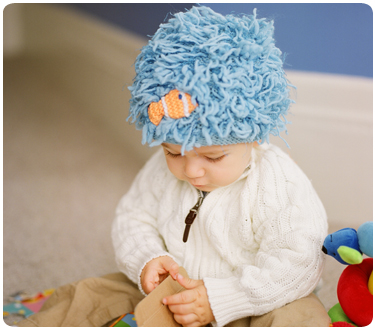 Not Pinching Pennies
Ciaran recently did a write-up on Zooni Wear, a celeb-fave! Heidi Klum and Seal's children have hats from this cute line and so do Suri Cruise, Violet Affleck and Rowan and Grier Henchy. Zooni hats are hand-knit from a blend of natural cotton and micro polyester. Each lined hat offers a comfy, stretchy,and snug fit to keep your little ones toasty warm.
Favorite Items: Under the Sea $32 (right) and Flower Power $32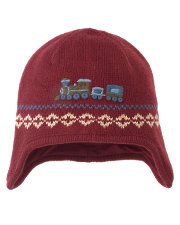 Looking for a Better Value
Janie and Jack makes some of the most classic, old-school style clothing for little ones. The styles are very European and traditional. So it's no surprise that they offer some great winter hats, in great colors that will go with just about any outfit can dream up.
Favorite Items: Pompom Earflap Sweater Hat $24 and Hand-Embroidered Train Hat $24 (left)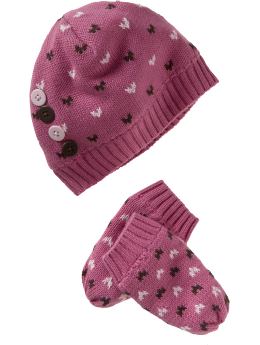 Can't Stand to Spend Over $15
Old Navy carries some of the cutest winter wear and at prices anyone can stomach. If that hat gets tossed and lost along the way, you'll be glad you saved your pennies. Their performance fleece hats are super-cute if you don't have to have a hand-knit style.
Favorite Items: Patterned Hat & Mitten Sets for Baby Girls $14.50 (left) and Hat & Mitten Sets for Baby Boys $14.50