Princess Märtha Louise accompanied by daughters at a book reading
Princess Märtha Louise of Norway, 36, took the theatre stage to read her self-written fairytale book Why Kings And Queens Don't Wear Crowns to a group of little listeners. Paying extra attention were her two daughters Maud Angelica, 4 1/2, and Leah Isadora, 2 1/2, wrapped up in fluffy blankets at her feet.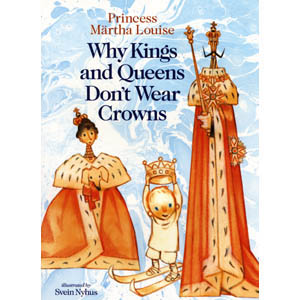 The book is an expressive tale, based on Märtha Louise's grandfather King Olav V and it tells children how hard it is to wear a crown while cross-country skiing or doing other activities. Princess' husband is also writer, Ari Behn, 35.
Source: Hello!
Thanks to CBB reader Mary Beth.